Top 3 Data management Challenges for Internet of Things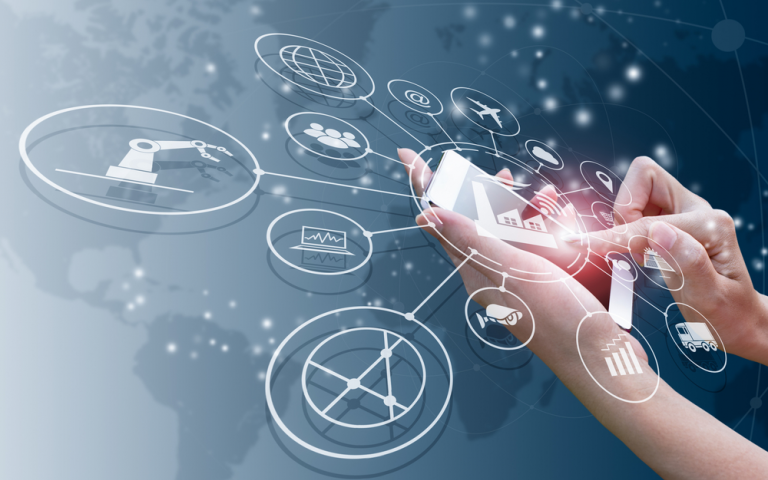 Audio : Listen to This Blog.
The Internet of Things is slated to be a 19 trillion dollar market by 2020 according to a research conducted by Cisco Systems. Internet of things (IoT) is a technology that brings the world's devices together to form a single network of constant communication. It can drive growth as well as provide great lifestyle improvements tomorrow.
Today, the data traveling through the networks is increasing on a daily basis. The volume of information is unfathomably deep and varied. Also, the kind of growth that these data systems see is nothing short of exponential. The big challenge posed by big data is quite hard and mind-numbing for many organizations. In a study by the International Data Corporation, it seems only one percent of the entire data in the world is actually being processed by enterprise data crunchers.
On the other hand, big data also provides many business-level benefits to organizations. This can provide business insights which are otherwise hard or impossible to obtain.
With the advent of IoT, the data generated in the world will increase even more. In a survey, when asked about the key area that will make a difference in IoT-related solutions, the largest number of respondents replied "data." While connecting things can be quite a difficult first phase of IoT, it's the processing of the huge volume of data that these things bring that most people see as the most arduous task.
Key challenges identified by industry experts include:
1. Integration of data generated by multiple sources
Extensive use of smart devices and the easy and free accessibility of cloud has given rise to a new user culture. Users are unabashedly using online technologies, apps and devices that are interconnected for seamless transitions from device to device. The immense data thus generated has given rise to a unique challenge to organizations- that of data collection. Companies have to consider factors like handling the different types of data, the sources where they originate from, installing physical data collecting devices, best methods to gather data, etc. Besides collection of new data, the preexistent data within the organization also needs to be upgrade for analyzing. This indicates how difficult it is to integrate data from multiple IoT sources —especially the ones when sources are wide-ranging. This kind of data cannot be copied to any central node as it is not physically, or financially viable, thus forcing organizations to look for alternative tools which can collate and analyze the big data as one logical database instead of a mass of unrelated data. Such tools will be particularly valuable for IoT applications that depend on data from many distributed sources, such as embedded sensors, video cameras, and third-party data sources. Integrating data from multiple sources is hard. Besides tools, it takes immense planning and fore-thought to get the most accurate results. But, the results of a good integration project are worth the time invested. Data integration projects, managed properly, can give you the data you need to make decisions.
2. Automation of the data collection process
After IoT data is captured and integrated, organizations face the challenge of getting the data to the right place at the right time so it can be analyzed. This includes assessing the data to determine whether it needs to be moved or analyzed where it is- at the user end (on the device) or wherever the data is transmitted for offsite storage and processing. In certain cases it is important that the data at the user end needs to be processed right there and then, whereas certain cases demand that data be transmitted to the data center or the cloud for a detailed analysis. Organizations need to take a call and decide how to analyze the data.
Some factors that you need to consider before you automate IoT data are:
Performance requirements of the IoT application: Are there requirements for low latency that will impact where the data should be processed? There are certain IoT use cases where low latency may be a requirement.
Data preprocessing opportunities: In several instances, it will not be appropriate to transfer all the data generated by an IoT solution to the cloud for processing. It may make sense to process or compress IoT data before transmitting it to the cloud, or to transmit only select data.
Highly distributed IoT applications: This includes some IoT applications that involve a high level of data distribution making it imperative to process data near the user end. Critical data produced in large volumes would a need an extremely good data speed in order to transfer, analyze and then transfer back the data. With some domains generating data in volumes of 1-2 TB per day, this process may take longer than needed, thus defying the need for real time analysis. Such instances need that the IoT data be analysed as close to the user end as possible to avoid any time discrepancy. According to a survey, respondents believe that within the next three years, "most" of the data produced by their IoT solutions will be processed near where it is generated — using intelligent devices and appliances.
3. Analysis of the data to gather actionable insights
IoT data must be analyzed to identify actionable insights that can be used for better user engagement. Data that is not analyzed and optimized is not beneficial to anyone. Organizations often lack analytical capabilities due to a lack of tools and resources that deal with the expanding size, speed, variety, and distribution of data. The solution often requires the ability to receive detailed, real-time information.
Conclusion
The perfect realization of IoT's ends can be achieved by fulfilling of all three of these tasks. Insights driven by data analytics will create opportunities for process changes and optimization. The insights in many ways will foster transformative rather than incremental changes in business and operational processes.
According to one survey, IoT has the potential to automate close to half of the existing manual processes in many organizations. IoT definitely provides a humongous array of opportunities to today's enterprises. It's the holy grail of process improvement as seen by many companies today. One thing, however, is that IoT will make it extremely difficult for organizations to align its business processes for the effective use of the technology. Hence, strategic planning of IoT solutions and methodologies can be quite a large industry in the coming days.
Are IoT and Big Data baffling you and your business? You can reach out to us, MSys is a leading IoT service provider and Big Data service provider with unparalled success with our past clients.