Evolving regulatory guidelines and unstable economic scenarios globally have subjected the financial sector to a perpetual cycle of change. In this climate, technology can help financial institutions respond faster to situations, and stay in front of customers with relevant service offerings.
Deliver Delightful Customer Experience
The financial world has already undergone a tectonic shift. This shift was driven by disruptive technologies such as Blockchain, Big Data, Machine Learning, and Internet of Things (IoT). Therefore, the world witnessed the rise of a new entity – Fintech, a potent mixture of financial services and technology expertise. These companies offer new age financial services with immersive software experience. Fintech solution companies are also seen to disrupt the financial sector by offering customer experiences that were unimaginable by traditional financial institutions.
"Fintech is also seen to disrupt the financial sector by offering customer experiences that were unimaginable by traditional financial institutions."
Modern age financial companies are adopting a new digital operating model, complying with regulatory and security requirements, converting meaningful insights into consumer trends for product innovation and become nimble in responding to changing the business environment, while creating a dynamic customer experience.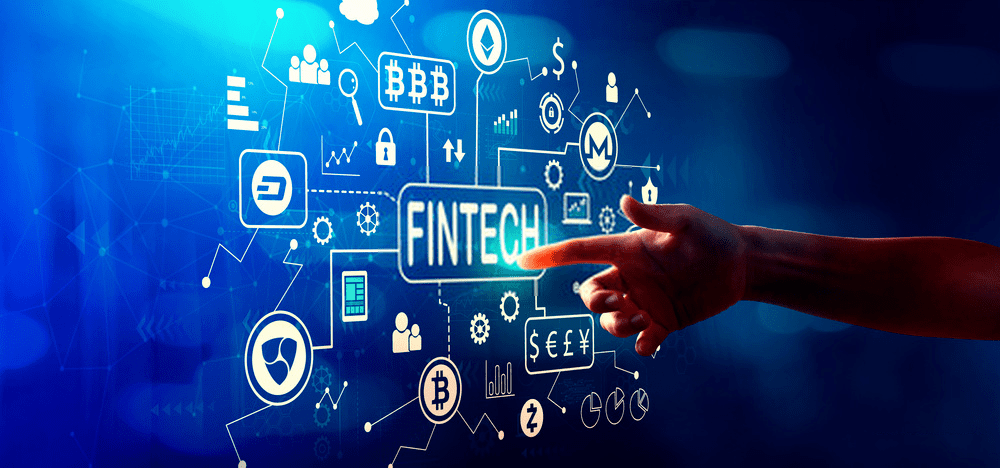 MSys Technologies' Fintech Services enable banking and financial companies to serve their clients with a competitive edge driven by technology-based product or service innovation. MSys Technologies creates cost leadership through process transformation, automation, and platform modernization and implementation. MSys Technologies Fintech experts develop and monitor mission-critical financial applications to simply the operating environment.
MSys Technologies' financial engineering and IT consulting team can help you reduce costs by optimizing internal operations or leveraging next-technology solutions to get faster insights for informed decision-making.
MSys Technologies' Fintech services include:
Infrastructure Lifecycle Management: Developing Proof of Concept (P.o.C), assessing risk management capabilities, creating a framework for software architecture, data center innovation, application migration, and upgradation, and.
Application Lifecycle Management: Managing project requirements, change and release operations, testing and releases, security protocols, and designing customized financial applications.
Infrastructure Modernization: Deploying containers, enabling cloud capabilities, workplace automation, and predictive analytics.
Complex Regulatory Compliance: Ensuring application modernization with advanced reporting capabilities to comply with regulatory bodies, managing critical customer data, and simplifying financial operation like KYC, data audits, etc.
MSys Technologies serves the following customer base:
Cards and Payments
With a focus on next-gen technologies such as SaaS, Cloud (Azure, AWS, Google Cloud) and Mobile (Apple, Android, Xamarin), helping cards and payment service providers in leveraging multiple payment platforms, adapting to newer technologies, embracing digital collaboration and workflow automation, acquiring new customers and ensuring data transfer safety.
Services include:
ISO/MSP
POS Real-time credit card processing
Gateways
Batch ACH Processing
The cloud-based Payment Gateway solution
Technology Providers (Software/Hardware/Consumer)
Merchants
Retail/Wholesale Banking
Implementing standardization by developing banking applications helping you respond to changing the technological environment, offer the omnichannel experience to your customers, and make you complacent with regulatory and risk management needs.
Services include:
Retail Banking: Branch banking, Core banking, Customer Analytics, Online banking
Commercial Lending: Credit risk management, Loan Origination, Servicing
Trade Finance: Automated Clearing House (ACH) operations, Cash collection services, Electronic Bill Presentment and Payment (EBPP) etc.
Cash Management
Financial Software Providers
Helping financial software providers gain better acceptance in their target markets through reliable and cost-efficient software engineering services.
Services include:
Software Architecture Consulting
Software Platform Development
Software Maintenance, Enhancement & Support
Software Compliance, Testing & Assurance
Our Customer Speaks
"Our overall experience with the MSys Technologies team has been great! I'd highly recommend their cloud services and solutions."
– QA Manager, Cloud Solutions Enterprise
Accelerate with MSys today!

Work with a top-ranked, Gold and Elite certified Microsoft Cloud Partner

Leverage Teams with a proven record of extensive datacenter migrations

Rapid ROI with 3x faster migrations and up to 43% lower costs

Migrate datacenter to cloud with near-zero downtime, risks or end-user impact
See us in action,
kick-start the project
CTO Network Newsletter
Join 10,000+ Product Leaders for latest technology updates
Talk to Our Engineering Experts