Customer loyalty to a brand is a purely interactive relationship. Companies and brands are now heightening their sensitivity to the effective utilization of loyalty programs. Humans like being appreciated (read: rewarded) for their positive actions (in this case, shopping). This is why loyalty platforms offer points, miles, virtual currency, and/or cashback to ensure that every purchase counts. A good loyalty solution knows that every interactive relationship is based on a balance of give and take- you give them loyalty benefits, they give you data.
Meeting the demands of this relationship requires multifaceted integration of communication tools, media and channels. With the changing dynamics of consumer market, it is an absolute necessity to gauge comprehensive view of customer behavior, and develop an effective consumer-centric approach to your marketing and merchandising.
"A good Loyalty Management Solution is based on a balance of give and take- You give them benefits, they give you data"
Offerings
With MSys Technologies, you can deliver turnkey loyalty solutions to your end users. Our more-than-decade long expertise spans end-to-end technology stack for all kinds of loyalty applications. We have executed state-of-the-art SaaS and PaaS platforms that act as a marketplace to drive consumer engagement and enable redemption across various business categories.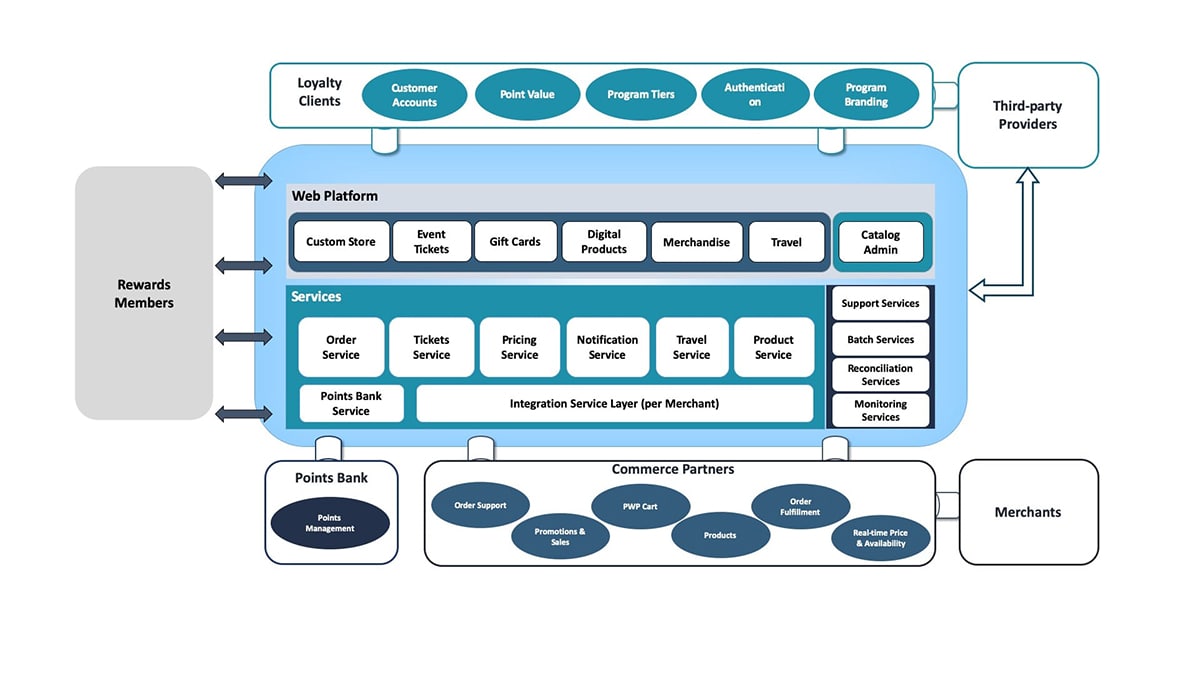 Dynamicity and Scalability- Pertinent Features of our Loyalty Management Solutions
Considering the dynamic market scenario, we develop highly customizable solutions. The Loyalty Management solutions developed at MSys Technologies are scalable for large enterprises, and are supported with latest technologies like Docker, Kubernetes and other such scalability mechanics. MSys Technologies focusses on developing an all-round solution, that leverages data availability across marketing touchpoints to deliver best-in-class, easy to use loyalty management platform. With MSys Technologies' Loyalty Management Solutions, your end users can gain a holistic view of customers and communicate consistently across all channels. They are enabled to leverage customer data from every touchpoint to extricate better responses and measurable data, thus creating a more enriching customer experience.
Revolutionizing the Dynamic Loyalty Platform Arena
We at MSys have helped leading loyalty solution providers implement innovative marketing, fulfillment and employee incentive solutions for prominent financial institutions, multi-channel retailers, e-commerce companies and Fortune 500 corporates. With our expertise and experience in application development, quality assurance, UI/UX, DevOps, Analytics and sustenance within the loyalty space; we are in a unique position to help loyalty solution providers create innovatory new solutions.
Our Customer Speaks
"I want to extend deepest thanks and congratulations from both myself and the rest of the leadership team on everything you have accomplished in the last few months. We've come a long way and built a really great family atmosphere in the Chennai ODC office…"
– Sr VP, World's Leading Loyalty Solutions Conglomerate
Accelerate with MSys today!

Work with a top-ranked, Gold and Elite certified Microsoft Cloud Partner

Leverage Teams with a proven record of extensive datacenter migrations

Rapid ROI with 3x faster migrations and up to 43% lower costs

Migrate datacenter to cloud with near-zero downtime, risks or end-user impact
See us in action,
kick-start the project
CTO Network Newsletter
Join 10,000+ Product Leaders for latest technology updates
Talk to Our Engineering Experts