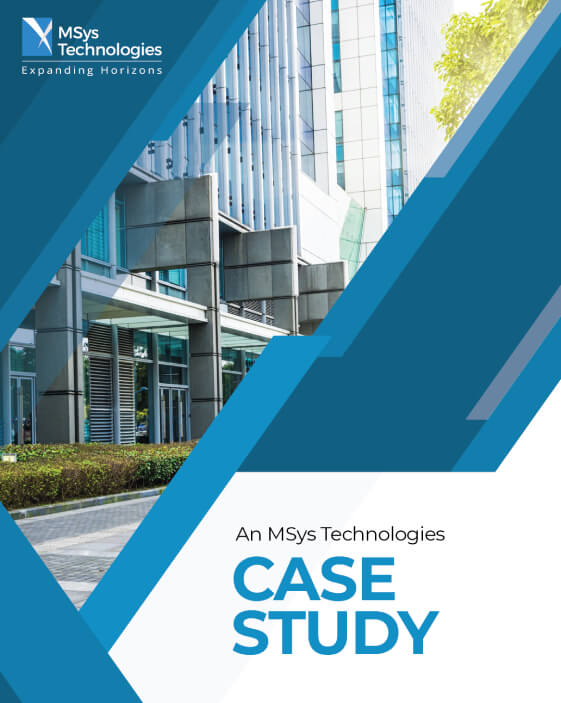 MSys Technologies Developed An Automated Framework For VM Troubleshooting And Backup Resources
A renowned organization known for its service in data protection and recovery solutions required "Hyper converged Infrastructure(HCI)" dedicated backup appliances and enterprise-grade data protection. The key challenge was to overcome the traditional backup issue (To protect workload IO data protection) and the secondary storage backup for all the critical applications/VMs running on the data center (cluster).
MSys sustenance solutions helped the customers resolve the customer escalations quickly and enhance the legacy storage infrastructure. MSys developed a troubleshooting framework with plugins and integrated enhancements for traditional storage and backup resources. In order to get a better understanding of the complete approach, please download the case study.
Get your free copy:
See us in action,
kick-start the project
CTO Network Newsletter
Join 10,000+ Product Leaders for latest technology updates
Talk to Our Engineering Experts