10 Best Performance Testing Tools in 2020

Performance Testing is a type of software testing that warrants that the application is performing well under the workload. The aim of performance testing is not to find bugs but to eliminate performance bottlenecks. Applications must run optimally at all times. If the application takes to long to load or stalls while performing, the users will simply switch it off. The underperformance of your application can eventually cause you to lose your business to your competition. In this post, we list out 10 Performance Testing tools that help you to have a high performing application.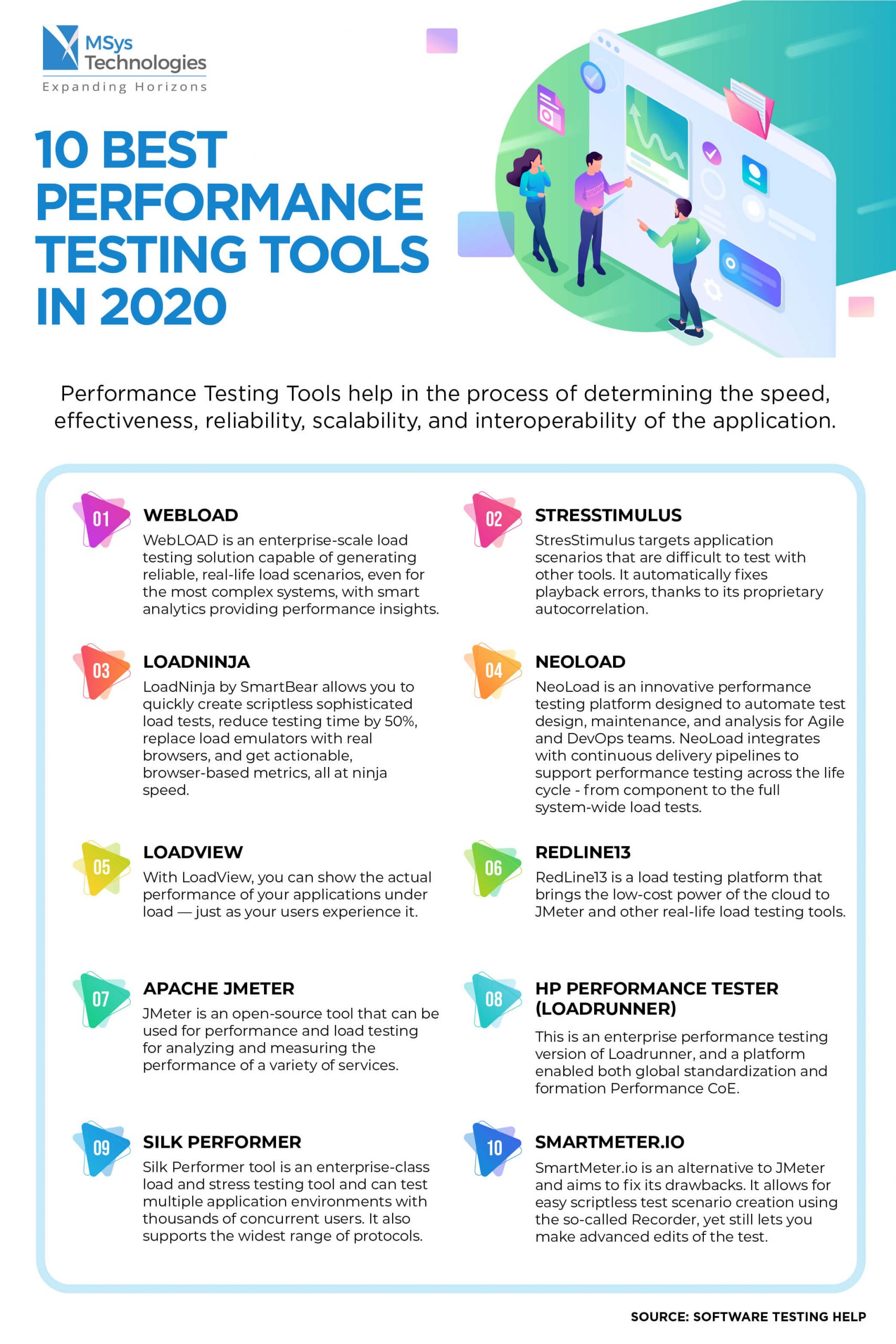 Conclusion
Not every one of these tools might suit your business. To have the most optimal tools in your process, you need to research, trial-purchase, and engage some of these into your process to understand which suit your testing team the most. Or, you could engage the QA architects at MSys Technologies who can give you a rundown on the tools and architect a solution that can best suit your team, with minimal efforts on your part. Contact our team today.
---