10 Haskell Open-Source Projects

Your functional programming capabilities could improve significantly by studying about Haskell open-source projects. They help in understanding the syntaxes of programming languages while demonstrating the remediation of real life issues in spite of having no working experience.
Here is a list 10 popular programs from GitHub written in Haskell for you to study and enjoy.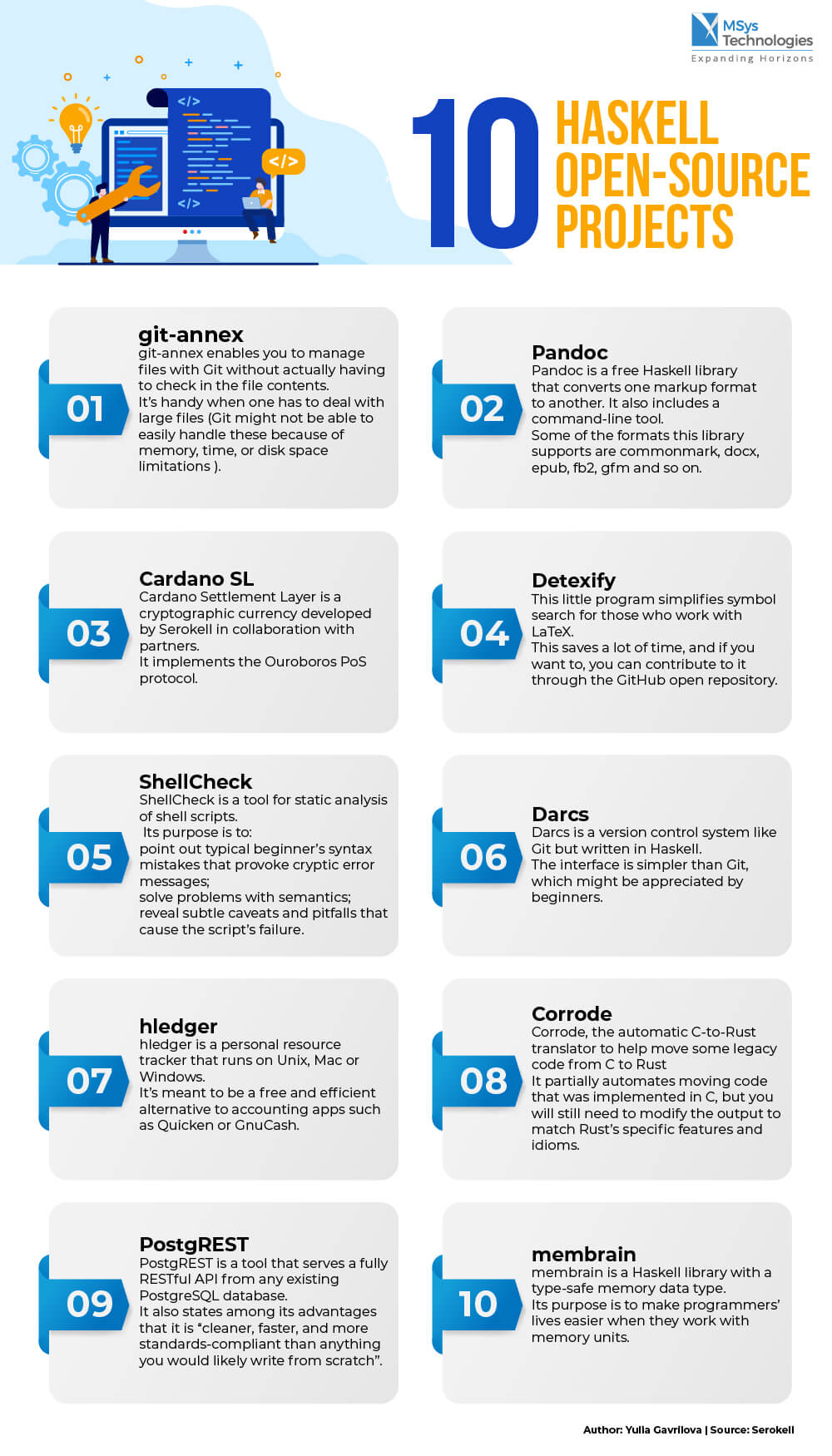 Adopting Open Source in your products and solutions can be have multiple benefits. However, integrating it with your enterprise infrastructure isn't easy. Additionally, there is a risk of cybersecurity with any third party technologies. Outsourcing open source technology implementation to a reliable partner would lessen your burden, while increase focus on strategic initiatives. If you any upcoming project/existing project where you need support, do contact MSys Technologies' Open Source Architects.
---