12 Most Popular Test Management Tools

Test Management tools are integral to the testing process as they ease out the testers' tasks. These tools are also vital to streamlining the test process. A good test management tool must check the following boxes; easy installation, reporting system, defect tracking system, import-export system, and most importantly, it should be compatible with other test management tools. In this post, we will look at some of the best Test Management tools currently and their features: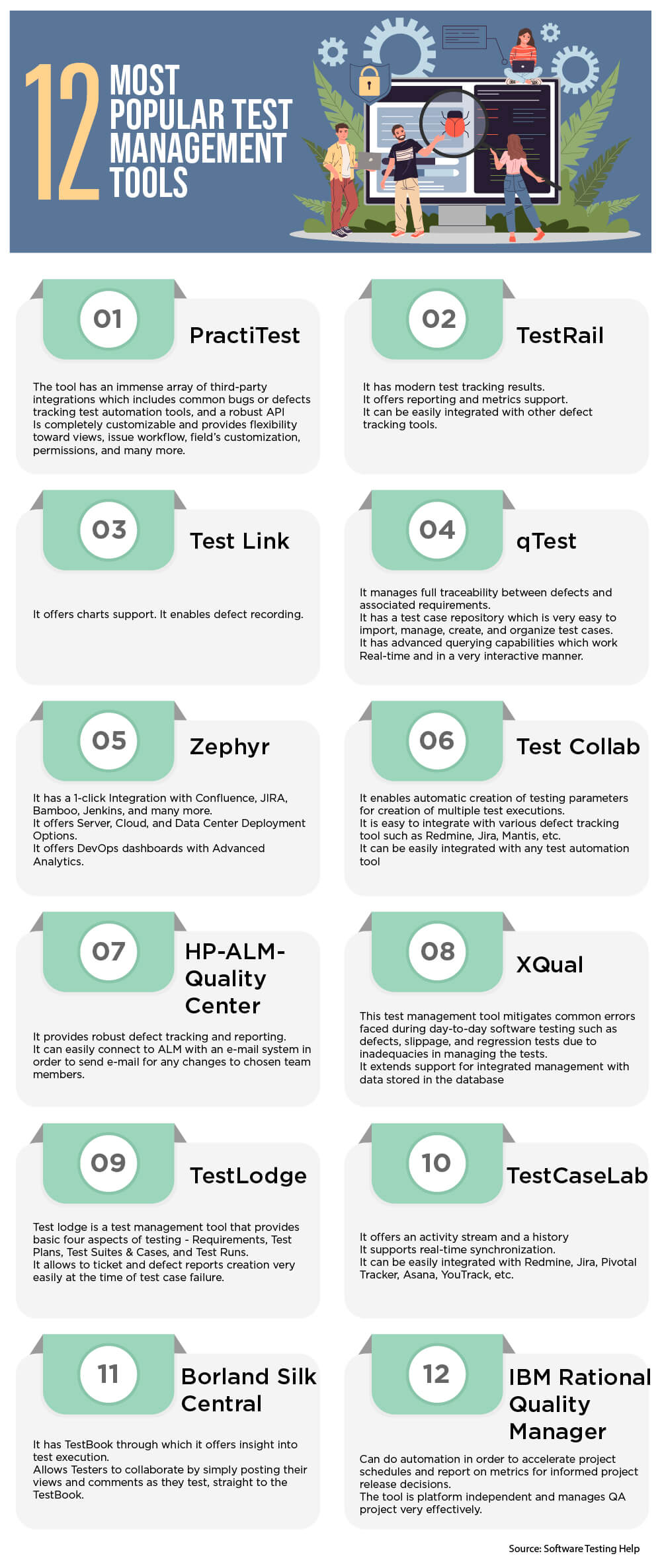 Conclusion
As test management tools progress to include advanced capabilities and features, they have become an inevitable part of your overall software development and quality strategy. Despite the number of tools flooding the market, business are worried about finding the tools that best suit your team and testing goal. Get in touch with our QA Architects and they can guide you to analyze and choose the most efficient Test Management tool for your business.
---