13 Best Github Alternative in 2020

GitHub is a hosting tool for coding practice that is used in version controlling. GitHub empowers multiple developers to work simultaneously on on multiple projects. It is free to use and is open source. It helps developer by imparting the required functionality, security and flexibility. But, GitHub's GUI isn't user friendly. Often it creates confusion for developers.
Let's go through the vetted list of 13 alternative tools to GitHub. These are a mix of open source and commercial tools.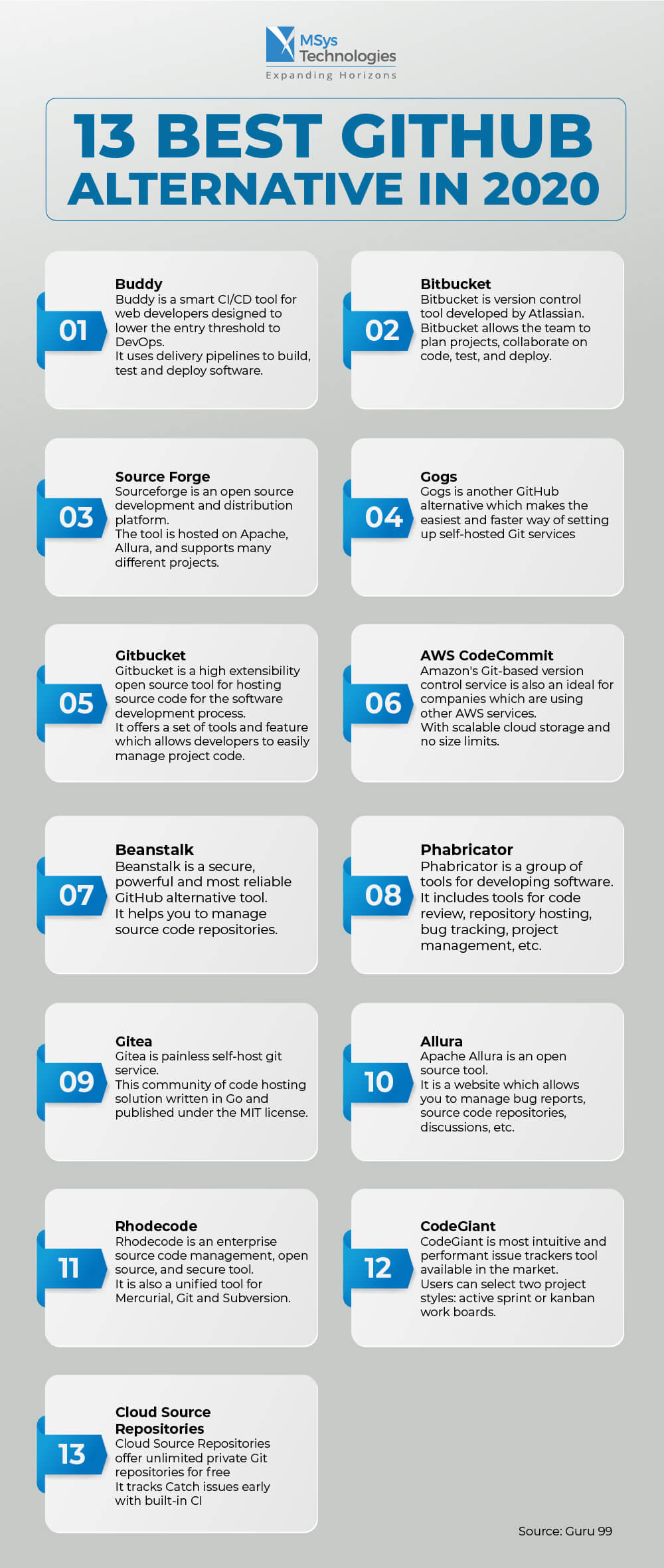 Work with a reliable Git Development Partner
Git design becomes insufficient for enterprise's native security controls. Organization often use hybrid SCM demanding management of SVN and Git simultaneously. Further to maintain federated repositories, which are distributed in nature it becomes tedious to locate code and execute strategies for failover and backup. All, this is solved easily when you rely on a trusted Git development partner. MSys is happy to be that reliable partner for multiples clients. If you wish to discuss any challenge, do contact our Git Architects.
---