20 Best Version Control Systems of 2020 1

It costs up to 21.3 percent for companies to manage their overall document process. Further, as per studies, around $20,000 each year results in loss to organization for wasting time in managing documents. This challenge is complex and more costly in large enterprises who deal with business critical software that undergoes many changes by multiple developers.
The simple and effective way to control document cost is using a version control software.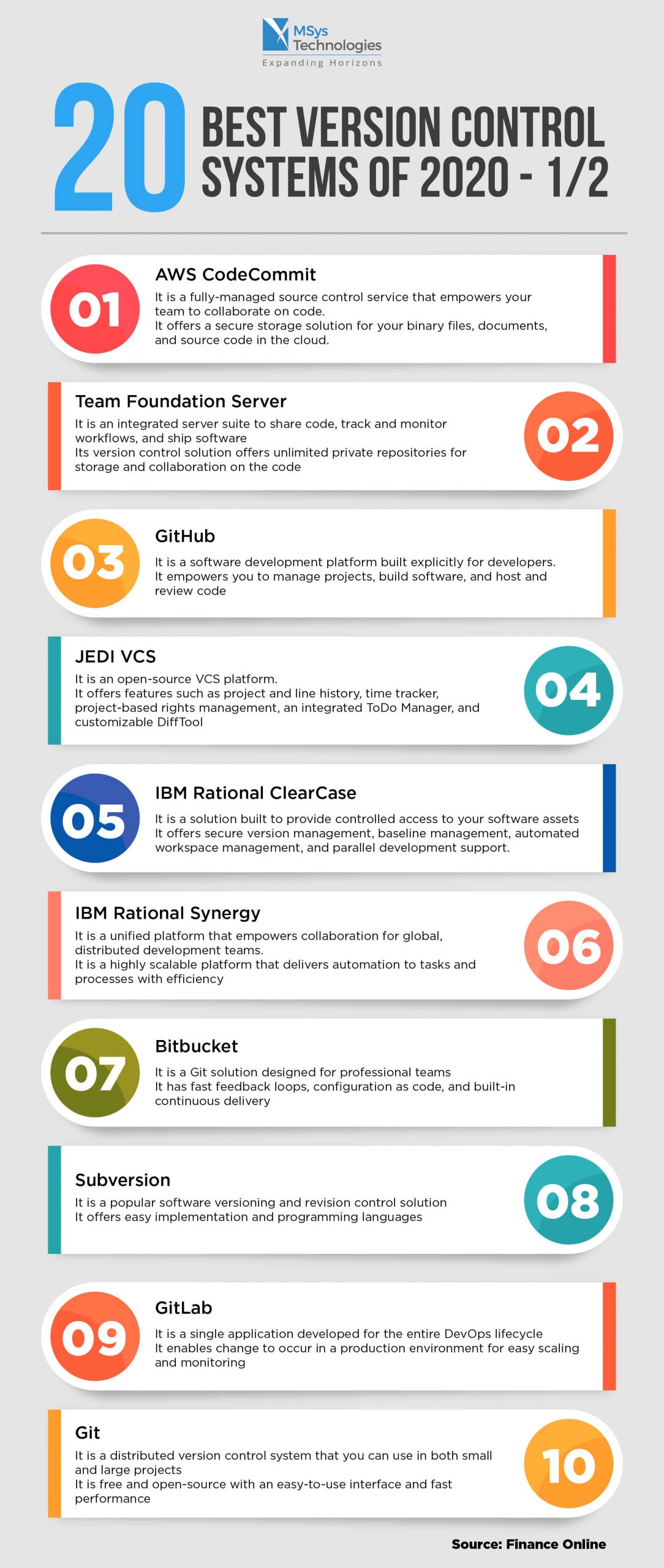 Have difficulties in implementing/customizing/selecting the right version control system? Do contact/test it with our code experts on complimentary note.
---