4 Best Practices of Implementing Automated GUI Testing

Automating graphical user testing is probably the trickiest. The event-driven nature of GUI software necessitates different techniques than those used in conventional testing. Testers know that errors in GUI can manifest themselves as failures in the overall application. Therefore, GUI testing is an extremely vital aspect of product development.
Though the complex user behavior and GUI nitty-gritties can be unnerving, approached rightly, GUI testing can be very rewarding.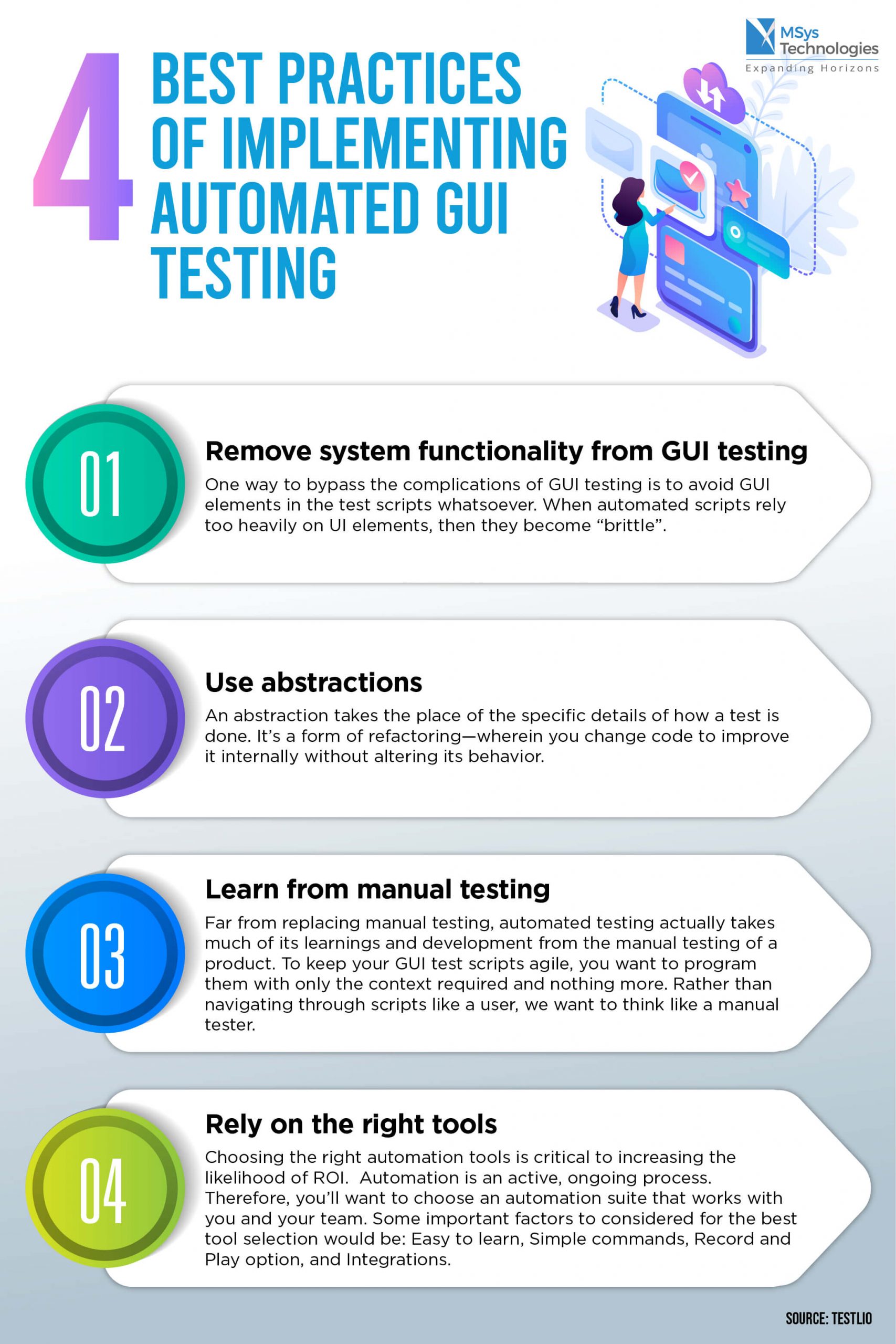 Conclusion
Automating GUI tests can provide continuous feedback on the user's environment, verification of performance and functionality and comparison of repetitive test results. One of the reasons why GUI test automation is in demand is because it delivers consistency and increases efficiency. It is also largely responsible for reduced costs in the overall testing process. We too at MSys Technologies can help you to deliver efficient, flawless, and profitable products with effective implementation of GUI testing. Reach out to our QA architects today!
---