4 Essential Features Your Test Management Tools Should Have

As tools evolve to become more feature-rich, choosing the right tools to carry out your testing process can be quite a complex process. Vendors are turning to multifunctional test management tools to simplify the whole process. Selecting a tool can be a very intimate decision for you and your team, as it concerns with team expectations and deliverables.
There are certain key features that every strong test management tool must offer developers. Here are four of them: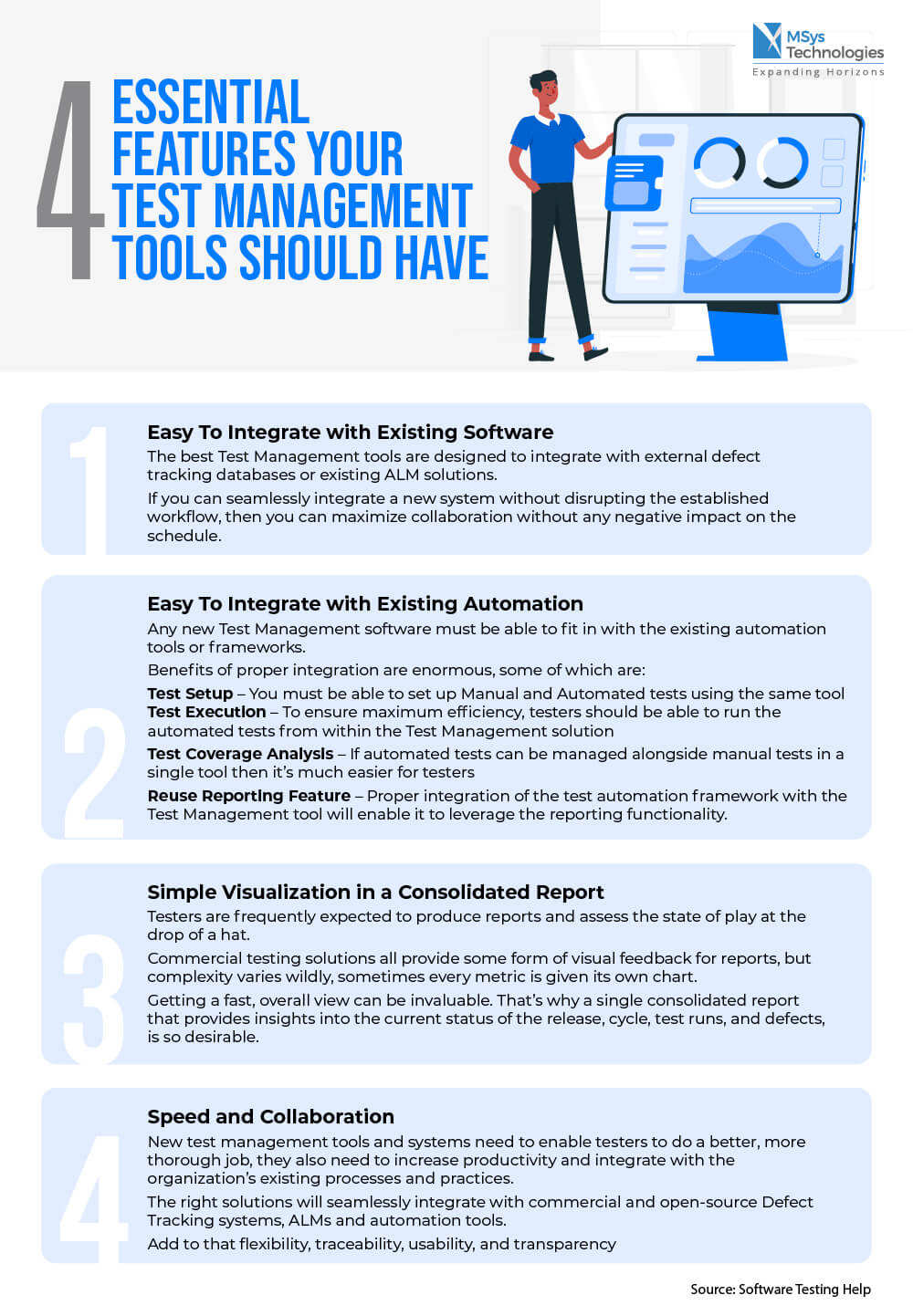 Conclusion
As test management tools progress to include advanced capabilities and features, they have become an inevitable part of your overall software development and quality strategy. Despite the number of tools flooding the market, business are worried about finding the tools that best suit your team and testing goal. Get in touch with our QA Architects and they can guide you to analyze and choose the most efficient Test Management tool for your business.
---