5 Cloud Native Network Tools

Applications designed based on cloud native technology are composed of microservics, which are containerized in a complex mesh network and are constantly communicating with each other. Cloud VMs that carry a overhead of networking form as the layer, which is underlying in the infrastructure. On top of this, adding Kubernetes makes the communication and network topology a tricky affair. Lets understand and gauge networking tools designed for Kubernetes based cloud native infrastructure.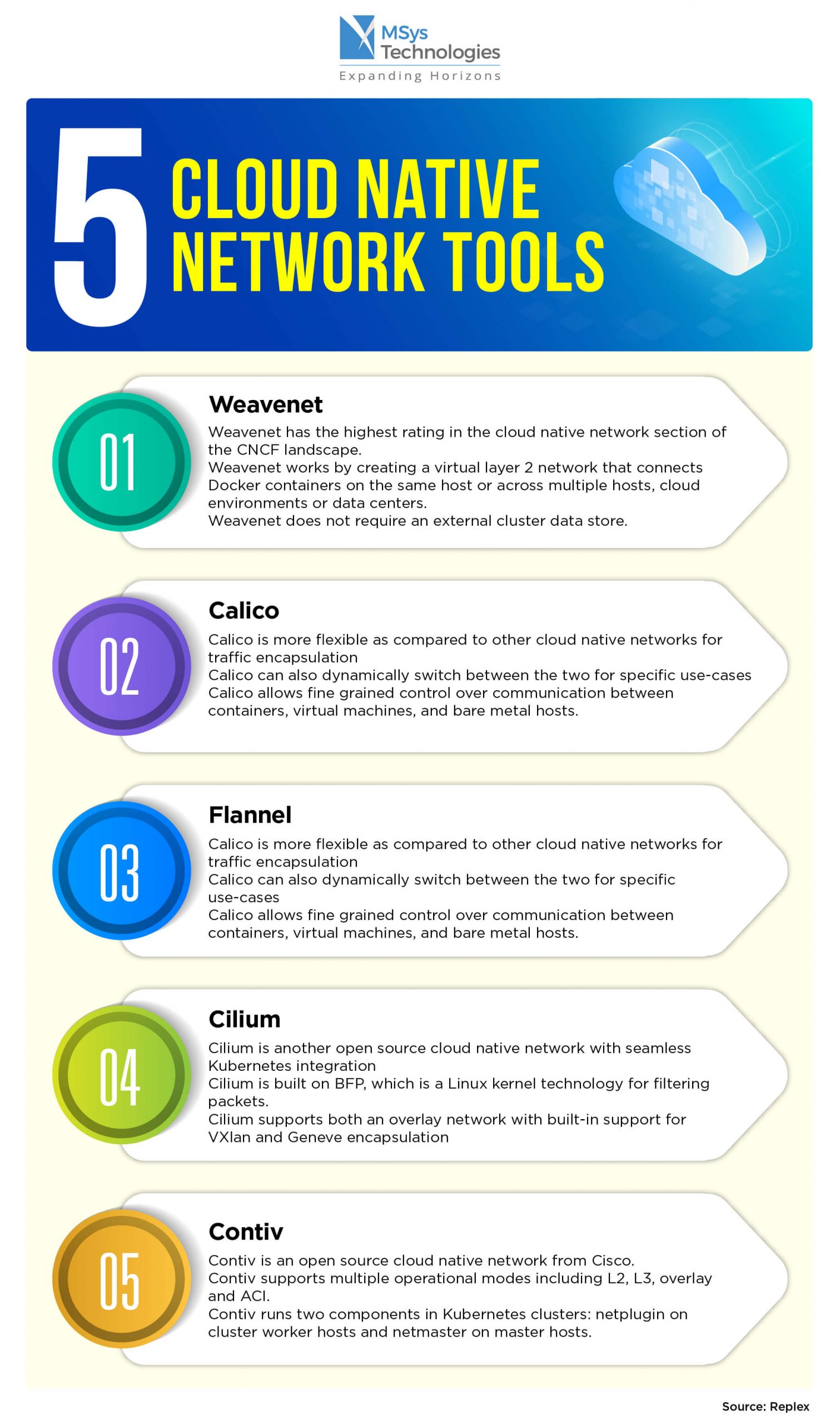 Kubernetes + Cloud Native play vital role in your product lifecycle management. Kubernetes simplifies heterogeneous container environment by managing intensive workloads. However, selecting right Kubernetes based cloud native application could become complex and costly. If you need help, reach out to our experts to steadfast your application delivery.
---