5 Interactive Terminal and Graphical UI Tools for Kubernetes

Kubernetes is one of the leading platforms for container orchestration. Every System Administrator of Kubernetes very well understands kubectl . It is great to use, however, without a good user interactive technology, it becomes hard to comprehend. Also, the learning time of kubectl might discourage developers from implementing Kubernetes.
Therefore, here is a list of useful interactive terminal and graphical UI tools for Kubernetes.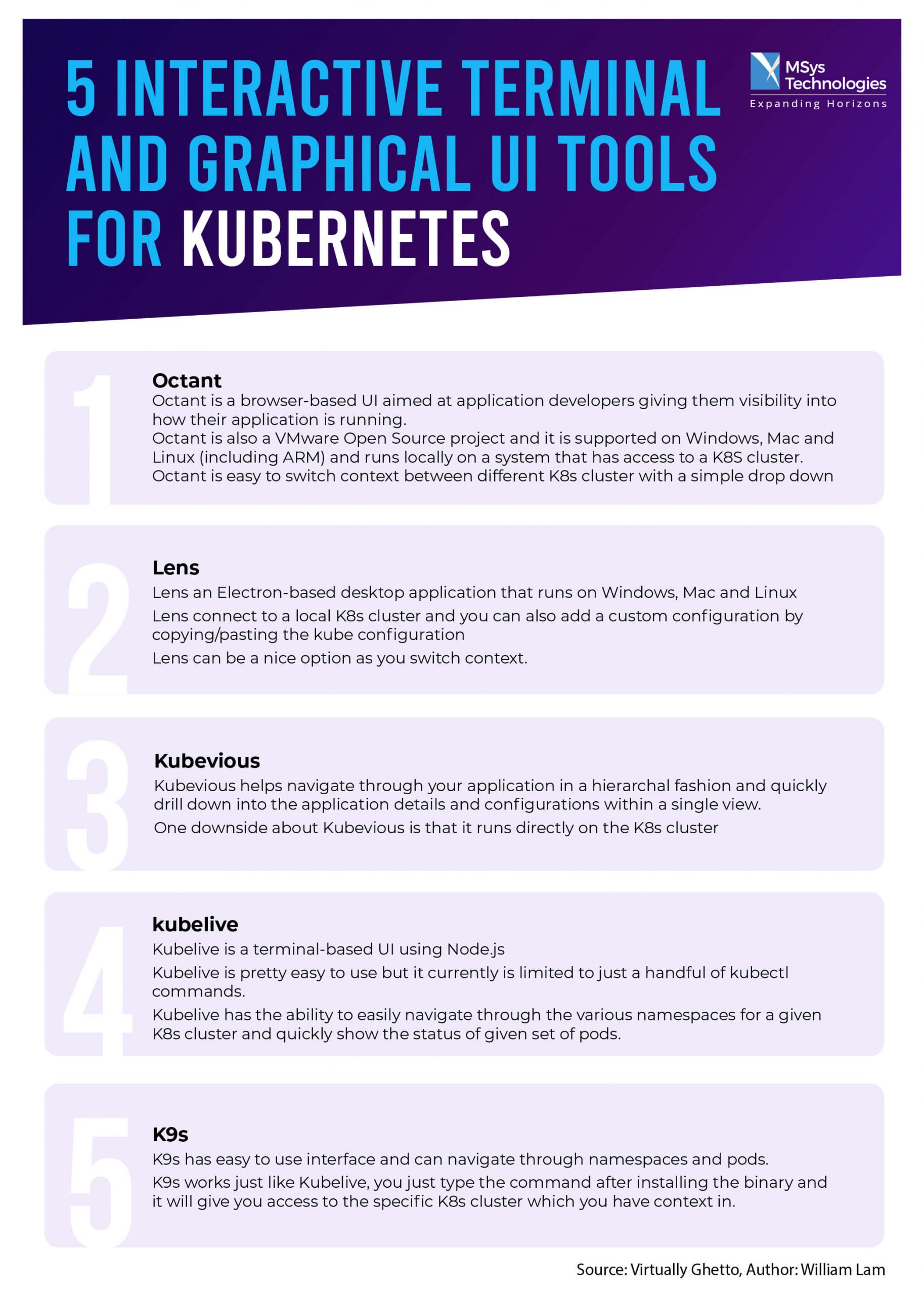 The adoption of Kubernetes is only poised to increase. In order to have a successful adoption, the importance of easy UI is given. We hope above tools can make things easy for your K8s developers. In case you need help to implement these tools, do reach out to our Kubernetes architects.
---