5 Reasons Why You Need GUI Testing

The user interface is crucial when it comes to creating a reliable website or application. In order to ensure all the elements of the front-end work as expected and are displayed equally well for users across all devices and browsers, development teams conduct GUI (graphical user interface) testing sprints. Apart from ensuring that back-end and the front-end code are properly connected, we have discussed some important reasons why GUI Testing is must in your product strategy.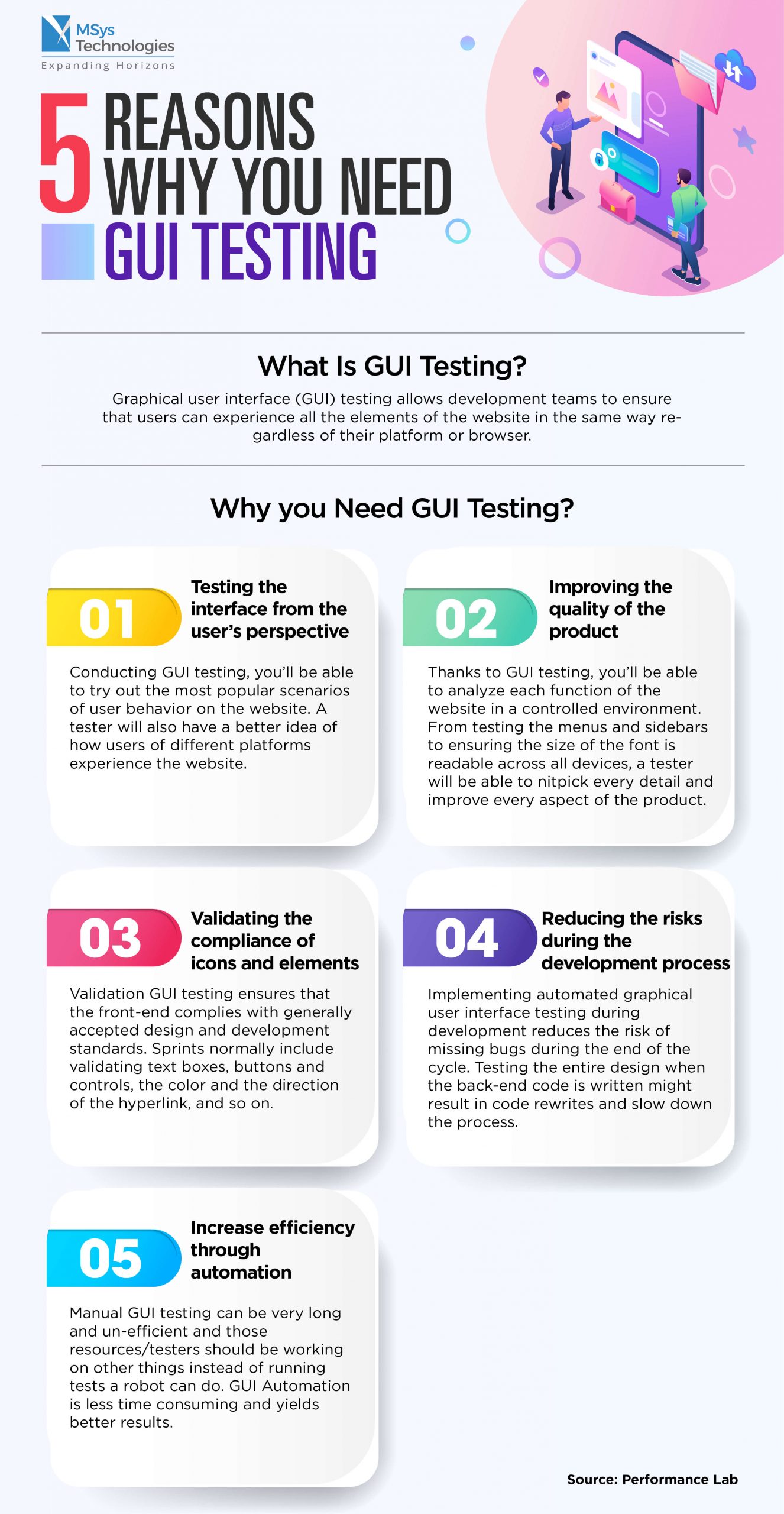 Conclusion
If you are looking forward to GUI testing a project, contact us and we'll be happy to get on board! Also, you can take a look at the full list of our services to see what else our team can help with.
---