6 stages of Effective Performance Testing Life Cycle

Product Engineering has seen an overwhelming evolution of the Software Testing industry allowing more robust and foolproof product launches. Therefore, it has become very important to ensure the effective performance of the software application. This infographic provides in-depth knowledge about the testing phases of Performance Testing.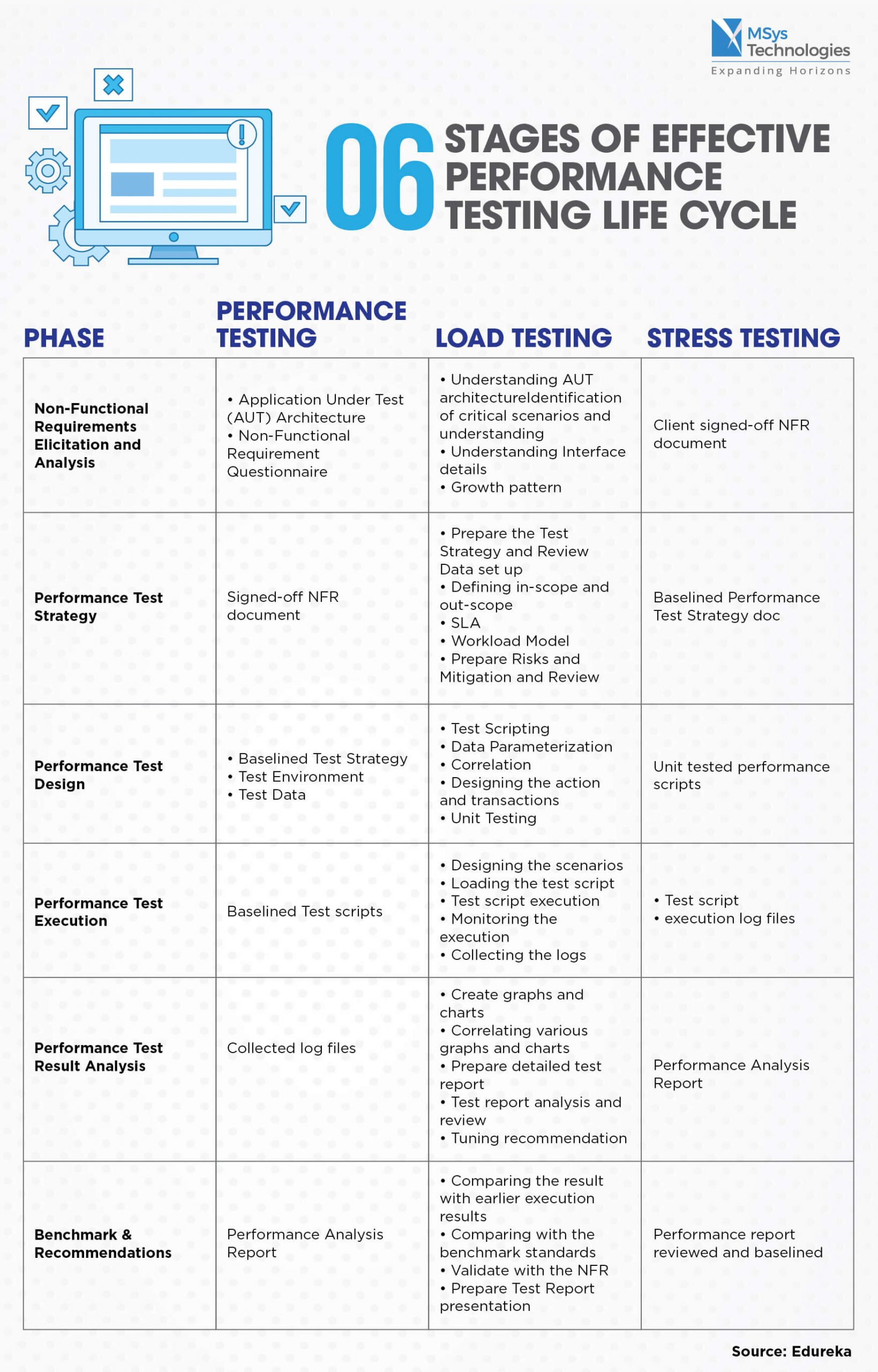 Conclusion
Performance testing cannot be just an afterthought, or performed by just any person who has been given access to a performance testing tool. It requires strategic planning and experienced testers to execute correctly. The results also need to be studied and interpreted by seasoned testers and engineers. Without a solid plan and expert resource, a performance test will just be a waste of time and money, providing little to no meaning. To implement and follow through a comprehensive Performance testing process, you need to get in touch with QA experts who can help you through the process from strategizing to implementation to support.
---