7 Fundamental Differences Between Integration Testing vs System Testing

Software applications are often broken into modules and distributed among teams. These modules are then developed independently and later integrated to form the complete application. When two or more modules are combined and tested, it is called integration testing. After all the modules are combined and the complete system is made, testing of the whole system is known as System Testing.
Integration testing, on the other hand, tests the interface between modules of the software application.
Let us look into the differences of each testing type: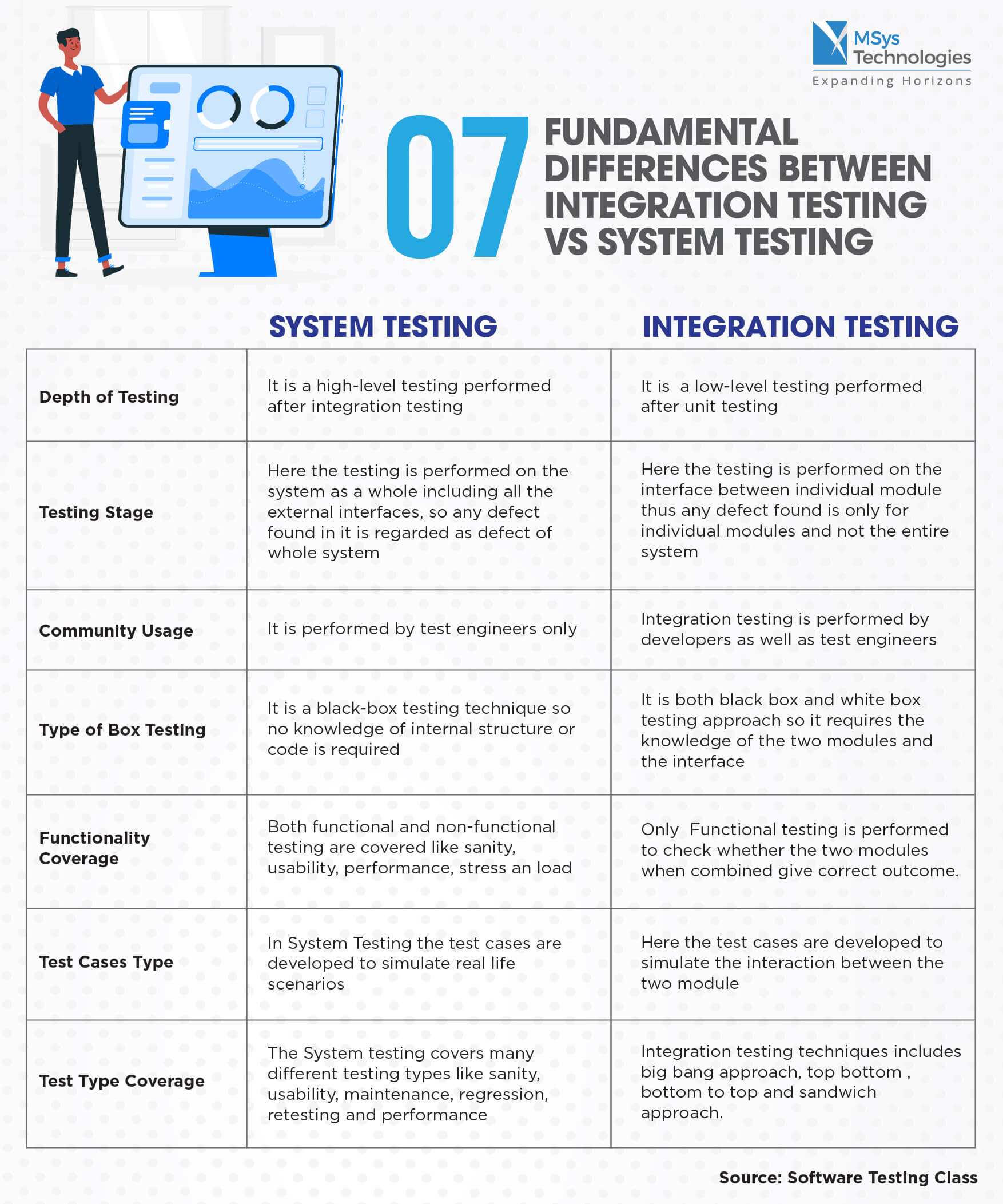 Conclusion
Despite the several differences, the objective of both Integration Testing and System testing is the same- to detect software defects early on. Creating is solid, beautiful product is what it all comes down to, doesn't it? We at MSys Technologies have been building modern and cutting edge products for over a decade. Our exposure to an array of customers across verticals has made us one of the most sought after product engineering companies in the world. Are you looking to create a team that builds flawless products for your business? Talk to our QA experts today.
---