A Checklist for Selecting Your Tools for Test Automation

To match the pace of faster release cycles, QA teams are resorting to test automation tools. With a certain amount of due diligence, it is possible to achieve high quality and greater quantity of work that effectively supports the Agile environment. However, teams need to remember that there is no "one tool fits all" option. When building a QA Automation technology stack, it is critical to set up specific goals for each tool you choose. Here are some important points that you should consider before you invest in test automation tools for you QA team.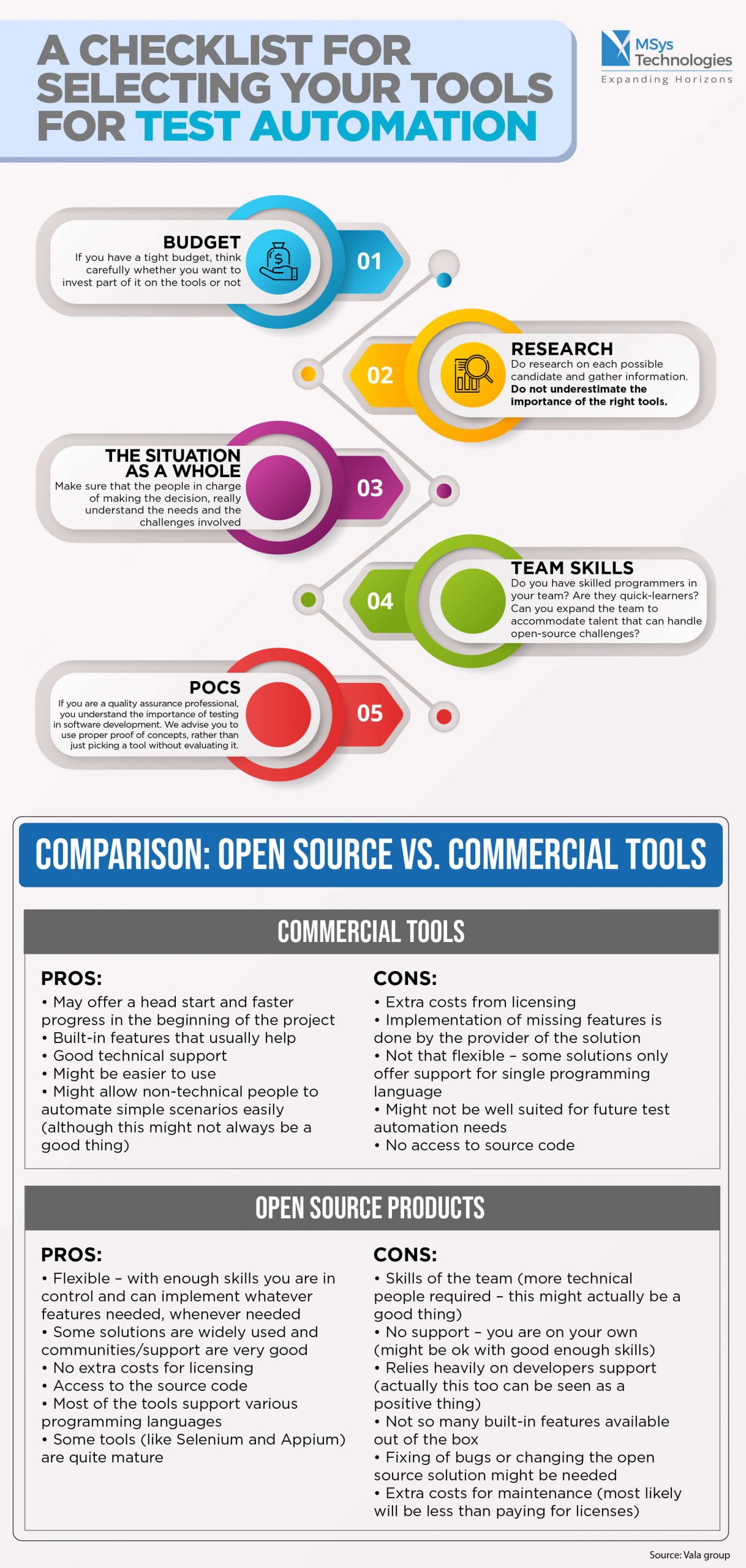 Conclusion
Finding the best tools for your situation might not be as easy as you had thought. As any important decision, it needs some ground work to be successful. With this checklist, you can make a start and start evaluation he test automation tools that might work for your team. For any more assistance in this regard, you can reach out to our team, and we would love to help.
---