Automated vs Manual Mobile App Testing: Pros and Cons

Software testing is an integral part in creating a successful project. Efficient testing is just as integral to the QA process as it is benficial. The two approaches to testing manual and automation are widely debated and often pitched against each other. However, there is no one-size-fits all when it comes to testing. A little understanding and proper strategy can help you decide whrich approach bets suits your testing goals.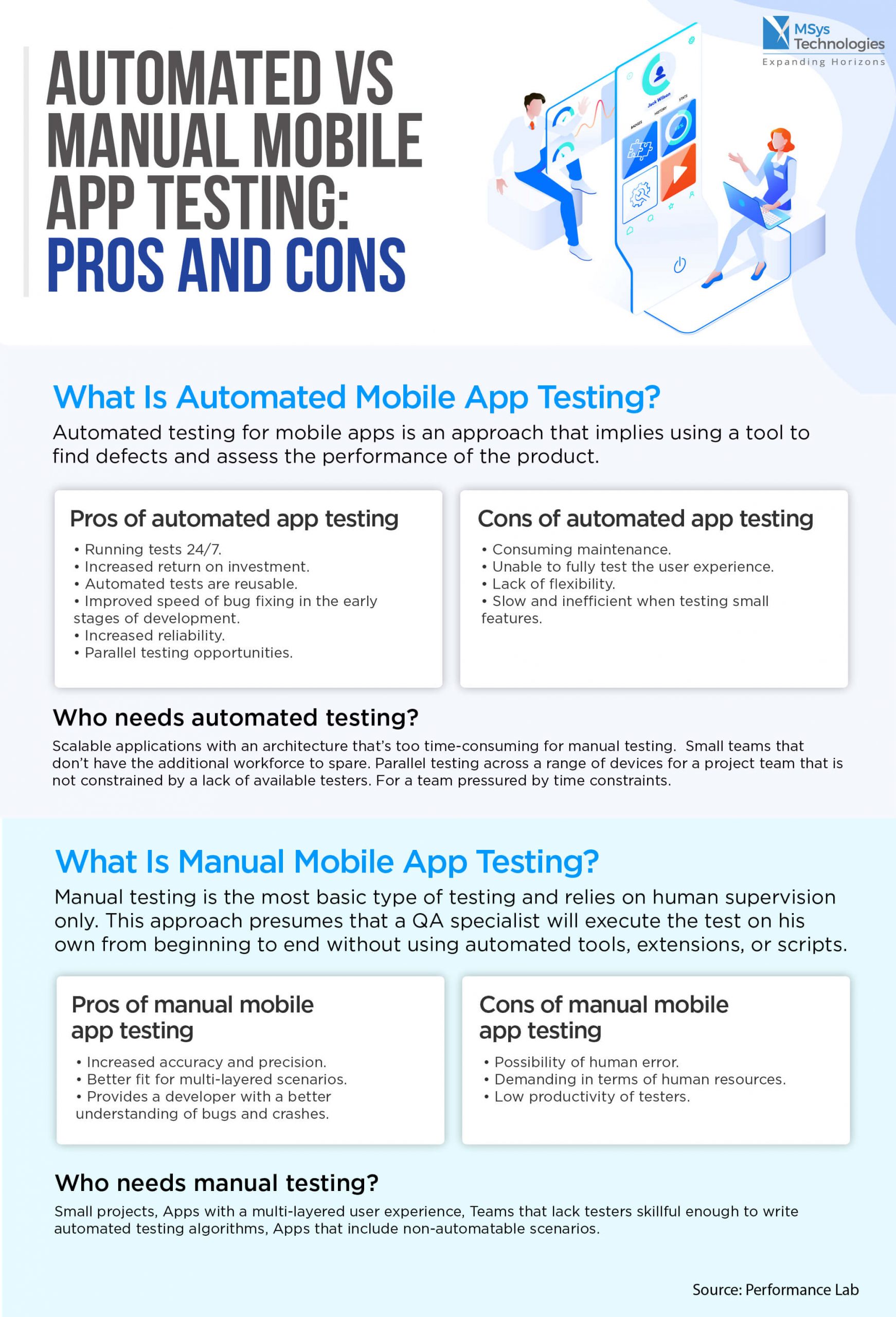 Conclusion
Mobile app development is the most innovative and actively growing popular platform in many sectors. To meet higher demands, businesses will need highly skilled teams to create reliable and ready-to-go-live mobile apps. MSys Technologies, with its longstanding experience and highly popular solution accelerators, can build this for you. To know more, get in touch with QA architects.
---