Introduction to Agile Test Automation Pyramid

The 'Agile Test Automation Pyramid' was first proposed by Mike Cohn in his book 'Succeeding With Agile'. This model is primarily used for finding bugs in the software. The model splits types of testing into three layers based on the return on investment (ROI) offered by automating that particular type. The components of each layer can vary from one organization to another but the bottom layer (the largest part of the pyramid structure) typically includes unit testing, representing the idea that automating it offers the best ROI to the organization.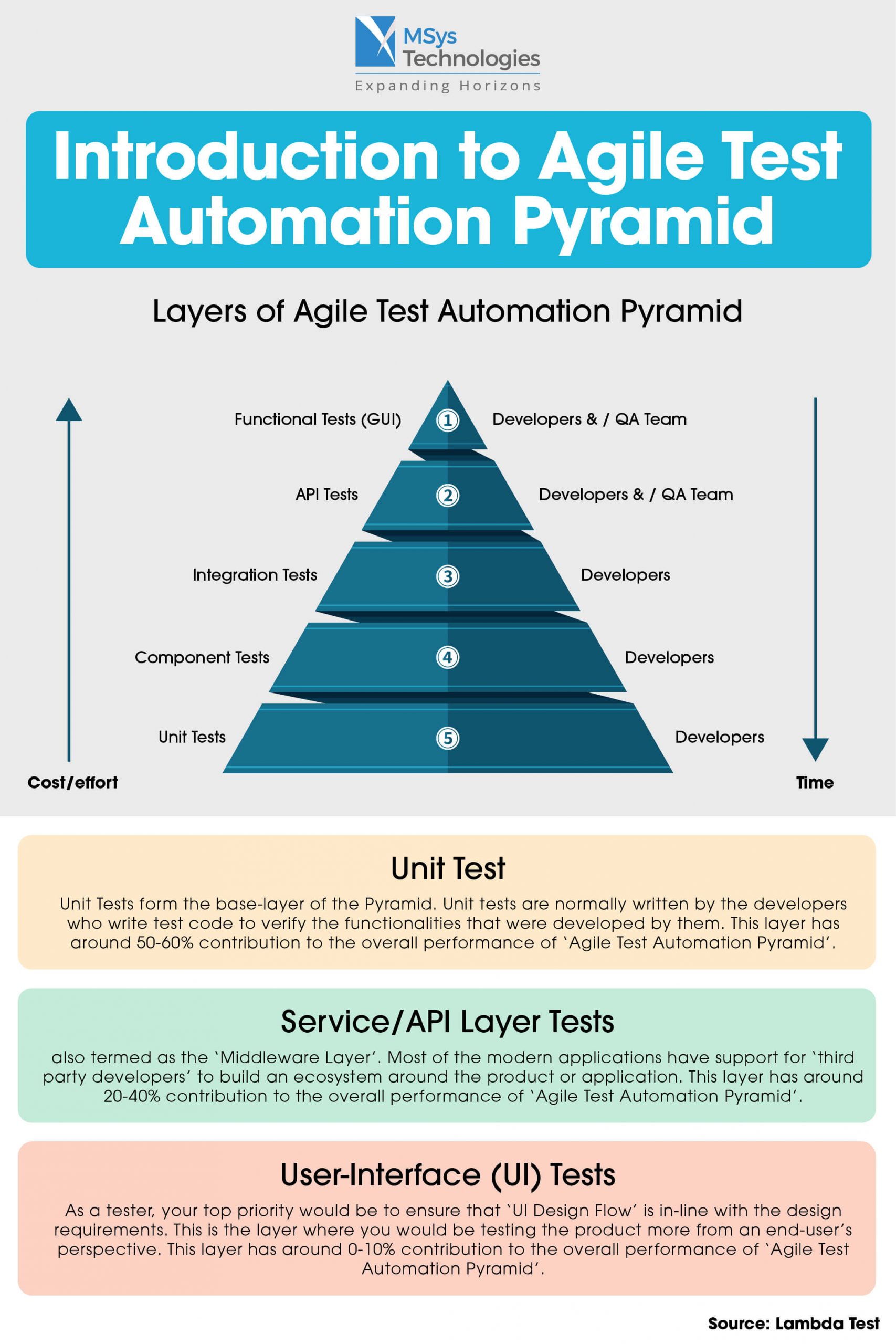 Conclusion
Using the 'Agile Test Automation Pyramid' can be instrumental in achieving the best results from every layer of the Pyramid (Unit testing, API testing, UI testing). The productivity & turn-around-time can be further improved by engaging a seasoned team of QA Architects and certified professionals. Get in touch with us today, to know you can make the Agile Test Automation Pyramid work for your team.
---