Robotic Process Automation (RPA) in 2020: 5 trends to watch

Robotic process automation (RPA) isn't a novel term any more. RPA is already a buzzing topic in the business sector, especially Information Technology. Per Gartner, RPA was the fastest growing category in enterprise software. For 2020, RPA is poised to grow rapidly as more number of organizations will understanding the power of robotics and automation combined. So, let us now see the top 5 trends that will dominate the robotic process automation space in 2020.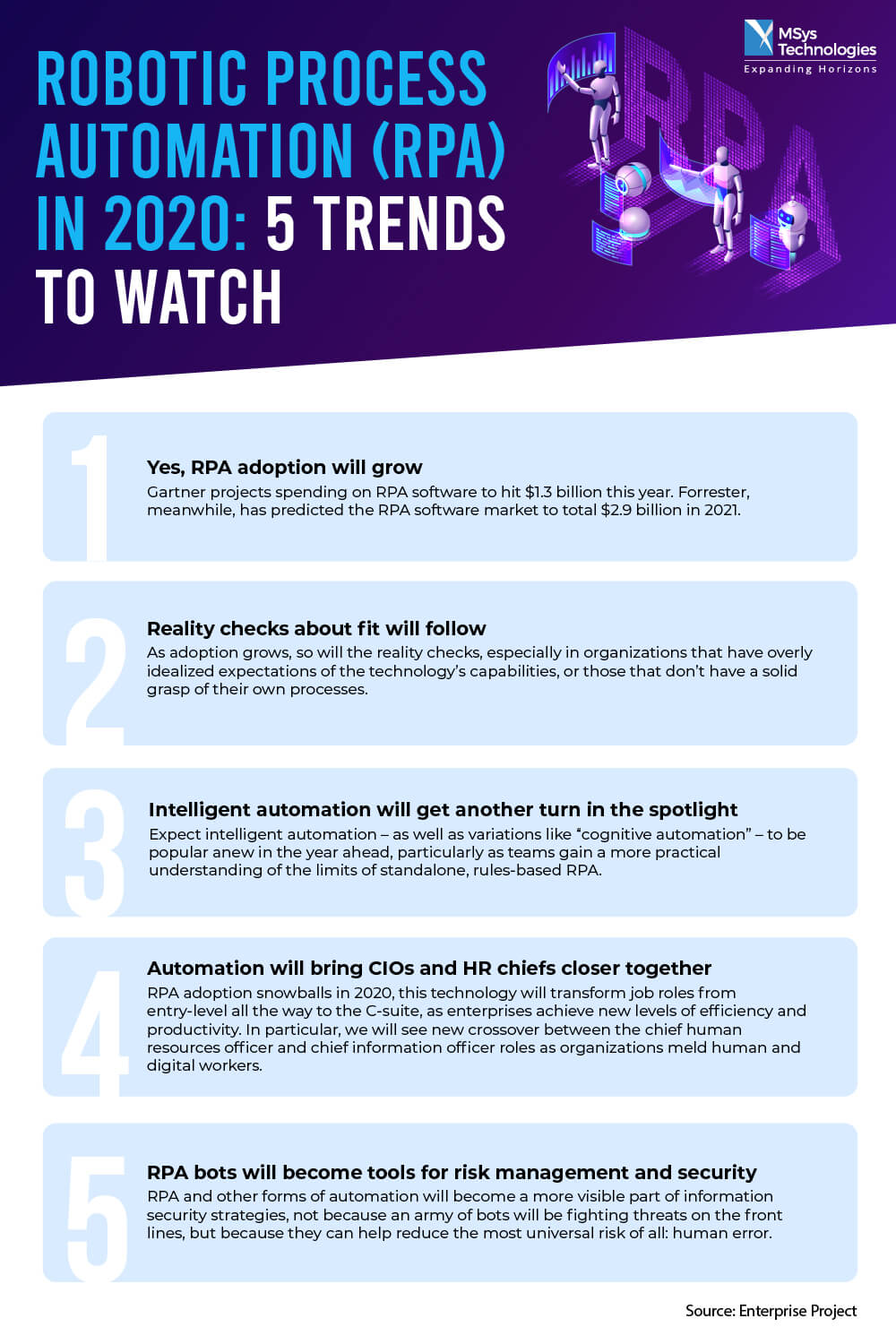 Conclusion
The dynamic nature of environment and heavy workloads in an enterprise often hinder a successful implementation of RPA. The question remains "What to Automate?" Since there is ROI involved with RPA is high, it is better to carve out optimal strategy that can make your RPA program a success. Reach out to us to know the best way to achieve this.
---