Source Code Management: TFS vs. GitLab vs. Gerrit

Revision control software helps monitor and track changes in the source code. It is a key concept followed by software developers in the Information Technology industry. Developers rely heavily on revision control software. Any software development practice undergoes multiple changes, therefore a revision control application comes handy. Let's study important characteristic about TFS, Gerrit and GitLab, which are important revision control software.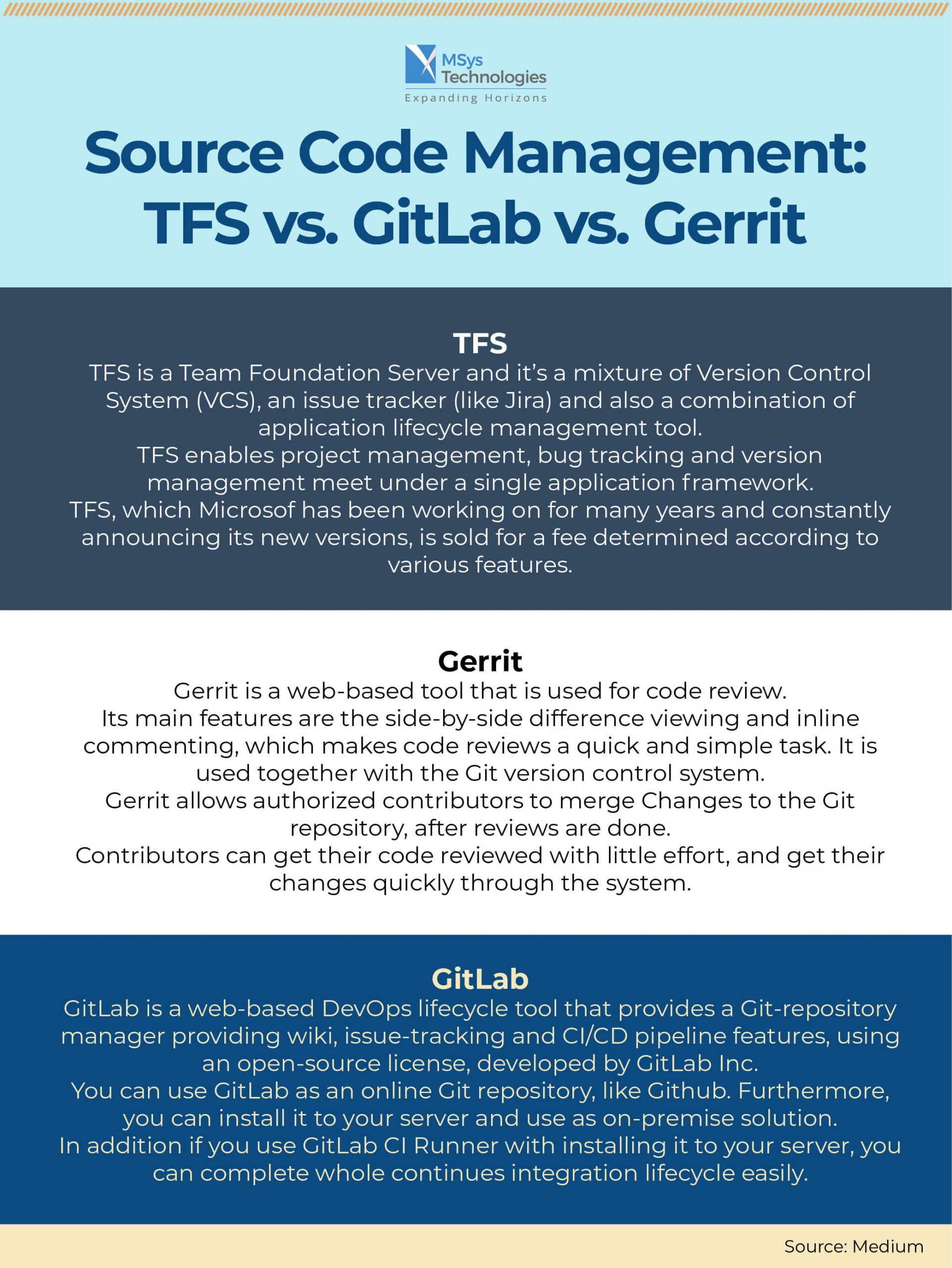 Have difficulties in implementing/customizing/selecting the right version control system? Do contact/test it with our code experts on complimentary note.
---