Step by Step Guide on How to build a Test Automation Strategy

Automation is vital to any product development process. With test automation, QA teams can easily adapt to agile workflows. QA teams who imbibe test automation are known to deliver better quality testing and are able to detect more errors in the systems. However, often teams and organizations lack the perspective to approach Test Automation. What should a developer do to create an efficient ecosystem for running scripts? In this infographic, we will look at detailed approach to adopting a test Automation strategy for your QA team.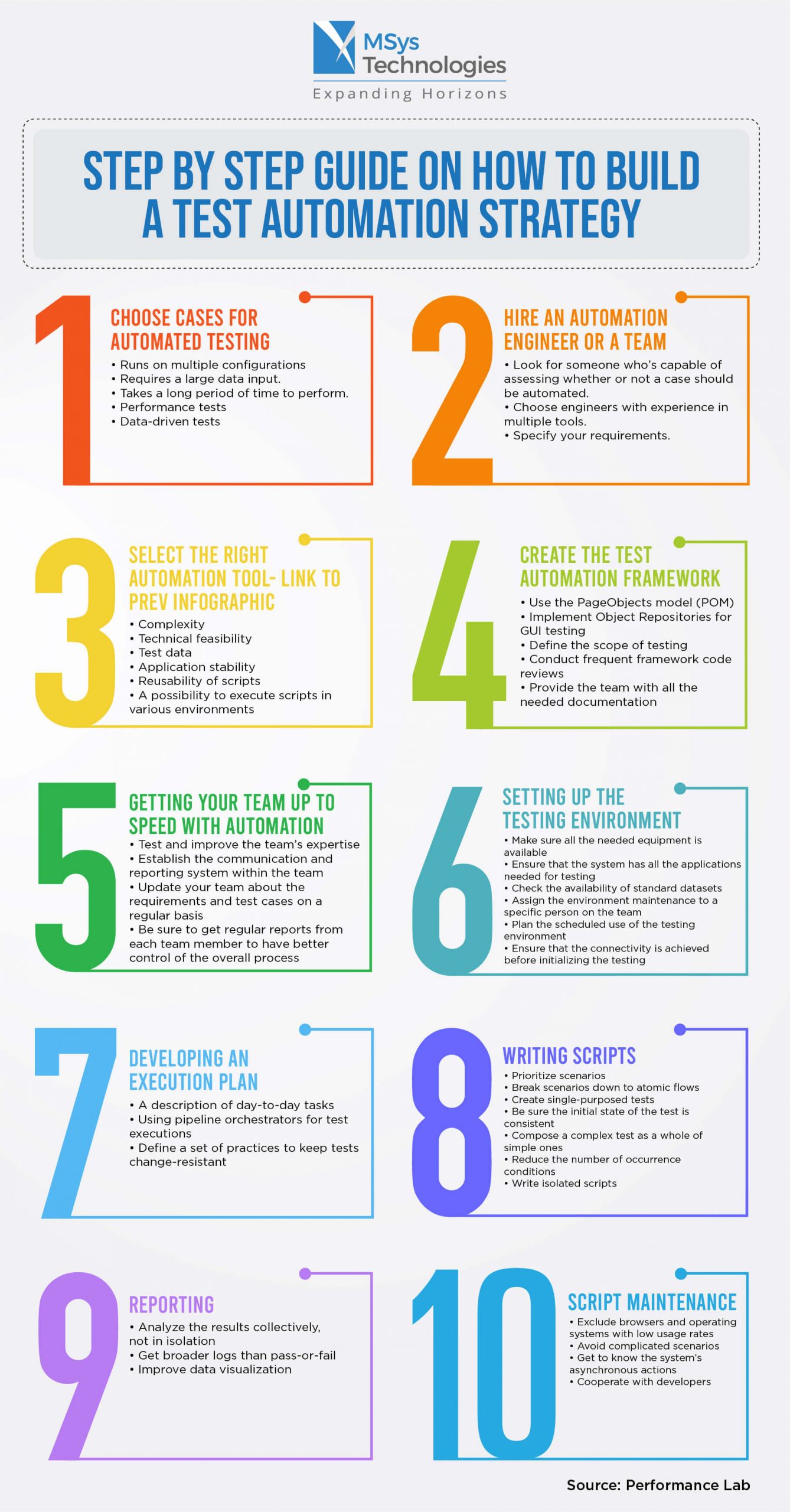 Conclusion
MSys Technologies has been building QA teams comprised of experienced testers and automation engineers for over a decade. Having worked across a range of industries and verticals, we know how to build tailored engineering teams for your business. If you're looking out to build a QA team for your organizations, reach out to our QA architects and they can help you strategize the best possible way to go about it.
---