The Top 3 Service Mesh Developments in 2020

2019 witnessed significant development in the service mesh technology. It moved away from experimental structure to a solution oriented concept. It was realized that service mesh is an important component in the deployment of Kubernetes.
In the near future, the commercial adoption of services mesh is poised to gain traction. One of the advantage is service mesh is expected to address key challenges associated with Kubernetes.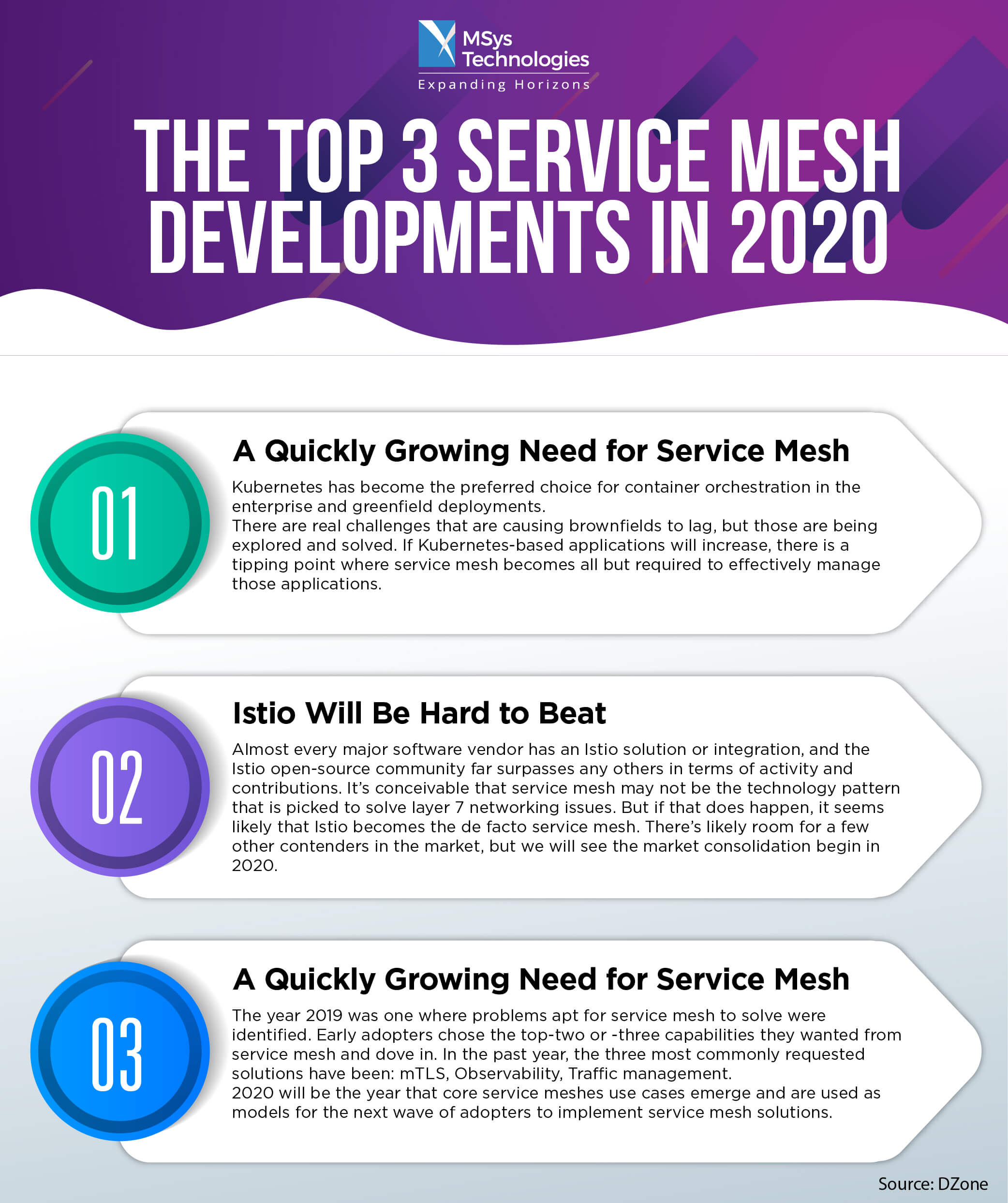 A dedicated layer of infrastructure is essential if you are building a cloud native application. It ensure secure communication, which is also reliable and fast. For this, a service mesh is a must. The intricate nature of service mesh might hamper your project and give you sleepless nights. But, MSys Technologies with prior engagement experience in service mesh like Isito can aid you implement it. Don't hesitate, talk to our service mesh experts today.
---