Top 10 Complete Automation Testing Solutions

Finding an automation testing tool that suits the needs of your project might be a difficult task. There are many tools, each with its strengths and weaknesses. Here is a list of 10 of the best testing tools that might help you in the decision making process. Also, this list is in no particular order.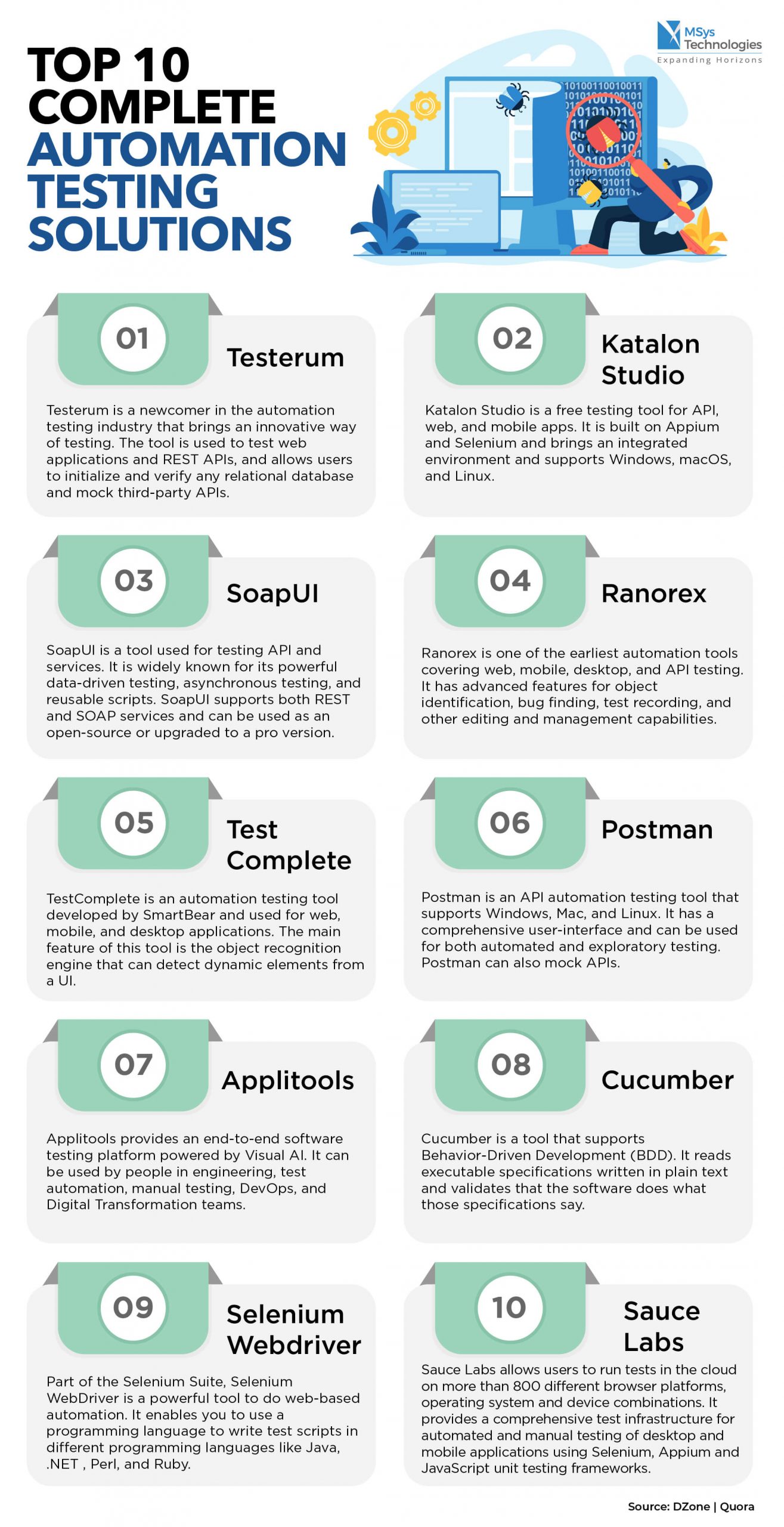 Conclusion
With ever-changing software developments, the tools and technologies are changing too. These changes are necessary to maximize the quality and to relay data at high speed. As one of the leading Testing Solutions provider, our QA engineers have expert knowledge of these tools and understand the importance of running your Test Automation engine smoothly. To learn how you can leverage our expertise into your products, reach out to us today.
---