Top 10 DevOps Tools To Look For in 2020

The basic idea behind DevOps implementation is ensuring efficient software product development lifecycle. DevOps' core components consist of CI/CD, Communication,, Security, Monitoring and Configuration Management. However, for a desired output, there has to an optimal set of tools, which would orchestrate DevOps workflow within a project smoothly. There are many tools in the market, choosing the right one is the key.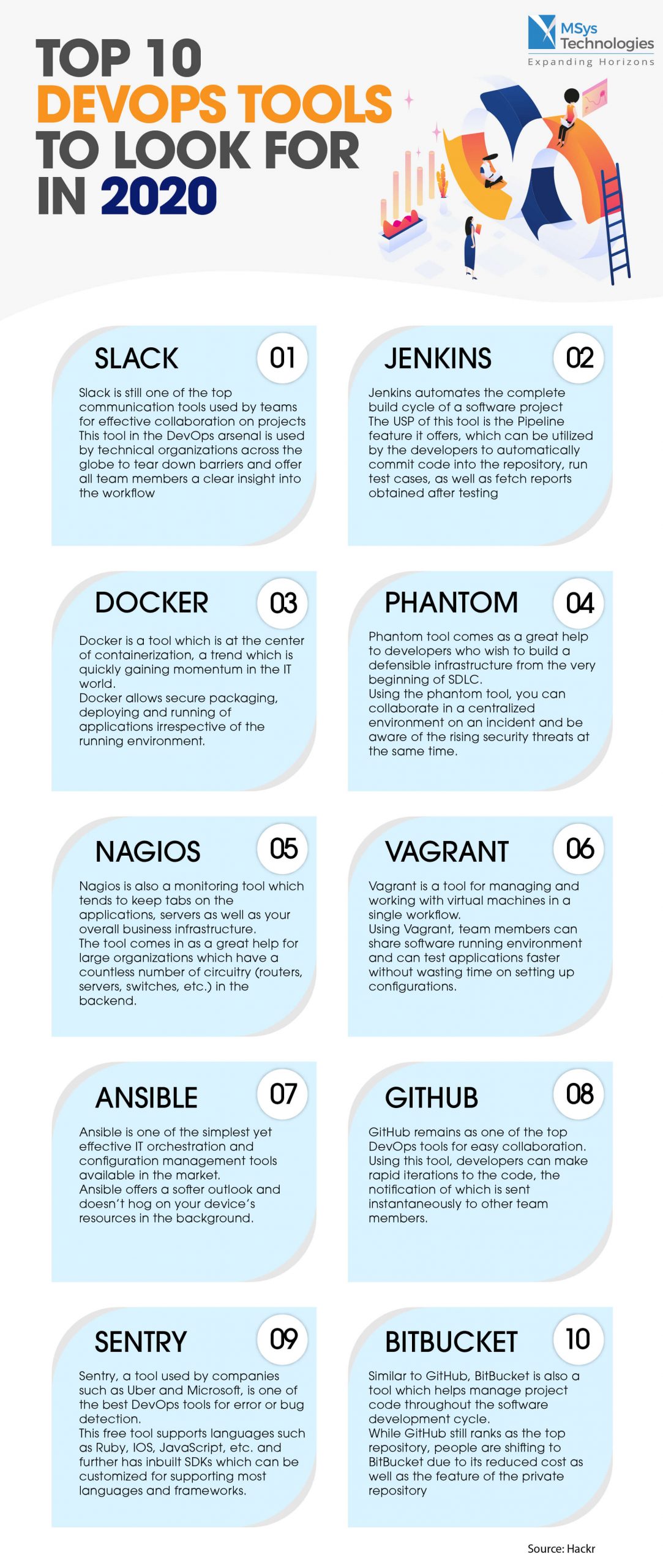 One of MSys clients decided to adopt DevOps to augment the efficiency of product release while addressing the issues of quality, governance, risk, compliance, and security. They intended to move their legacy delivery pipelines to automated CI/CD pipelines. We quickly set up a team of leading DevOps architects to help client mitigate their DevOps pain points. The client realized 2x faster deployment.
To understand our detailed engagement model including the discovery phase and the use and implementation methods of tools and technologies, please download the case study titled, "MSys Helps Financial Payment Solution Provider to Achieve 2X Automation via CI/CD."
---