Top 19 Git Commands with Examples – Part 2

In our previous infographic we depicted the top 10 out of 19 Git commands. Continuing to the part 2, we will cover the remaining 9 Git commands in the list.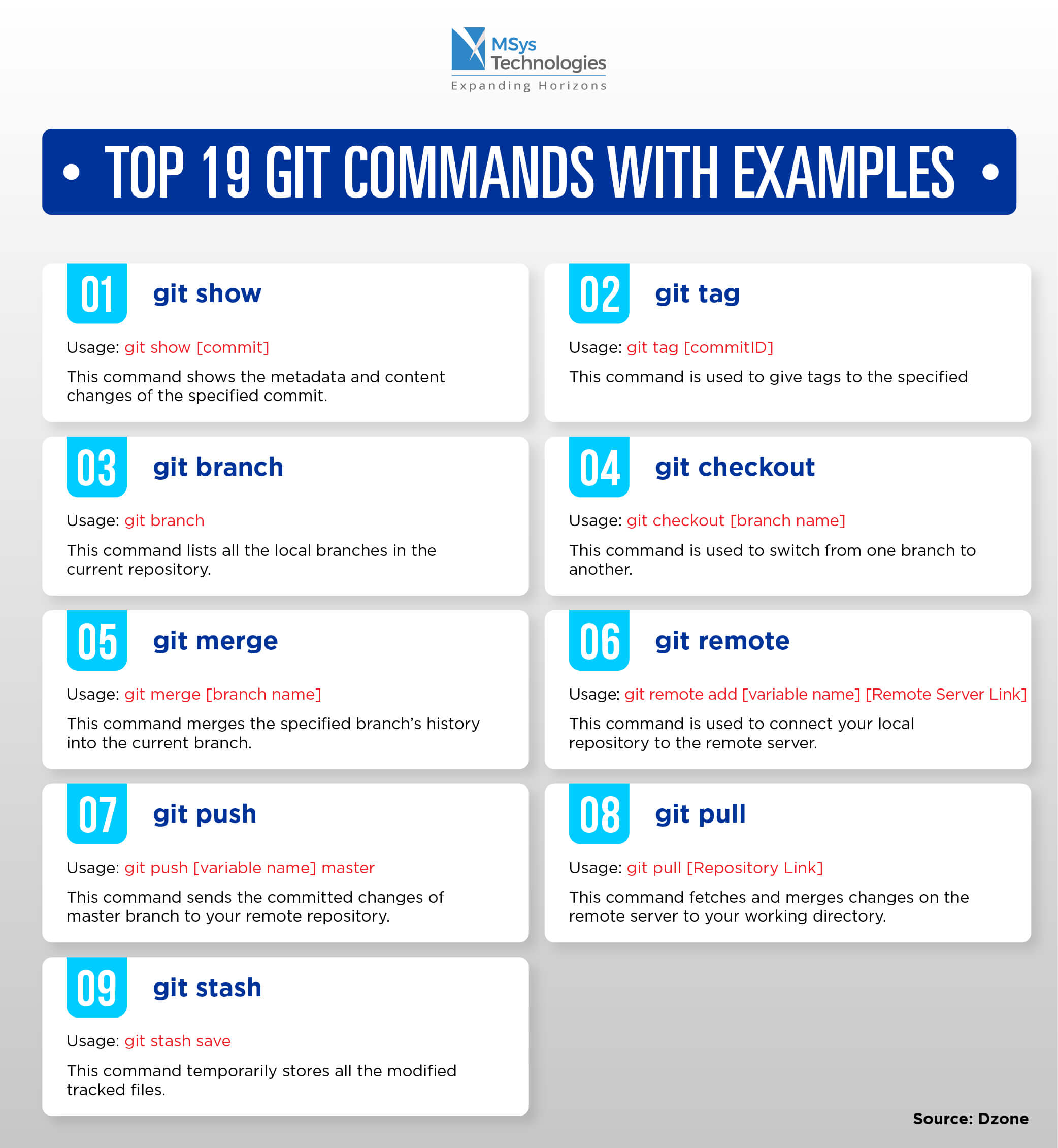 Work with a reliable Git Development Partner
Git design becomes insufficient for enterprise's native security controls. Organization often use hybrid SCM demanding management of SVN and Git simultaneously. Further to maintain federated repositories, which are distributed in nature it becomes tedious to locate code and execute strategies for failover and backup. All, this is solved easily when you rely on a trusted Git development partner. MSys is happy to be that reliable partner for multiples clients. If you wish to discuss any challenge, do contact our Git Architects.
---