Top 4 QA Engineering Roles (With Skills and Responsibilities)

QA and Testing are a critical component of software development. In recent times the introduction of agile and DevOps processes, has made QA more finely woven throughout the whole process, instead of being restricted to the final stage before product release. With the growing importance and widening of skills in the QA team, we thought you'd like to know what key roles make the QA team- and what skills you'd need to make the cut. These 4 QA roles are the wider umbrella of QA and give you a gist of what the entry and gradual development into the stream looks like. Remember each of these roles is not confined to any vertical- for instance, you could be a Manual QA engineer for a banking product or in any healthcare application.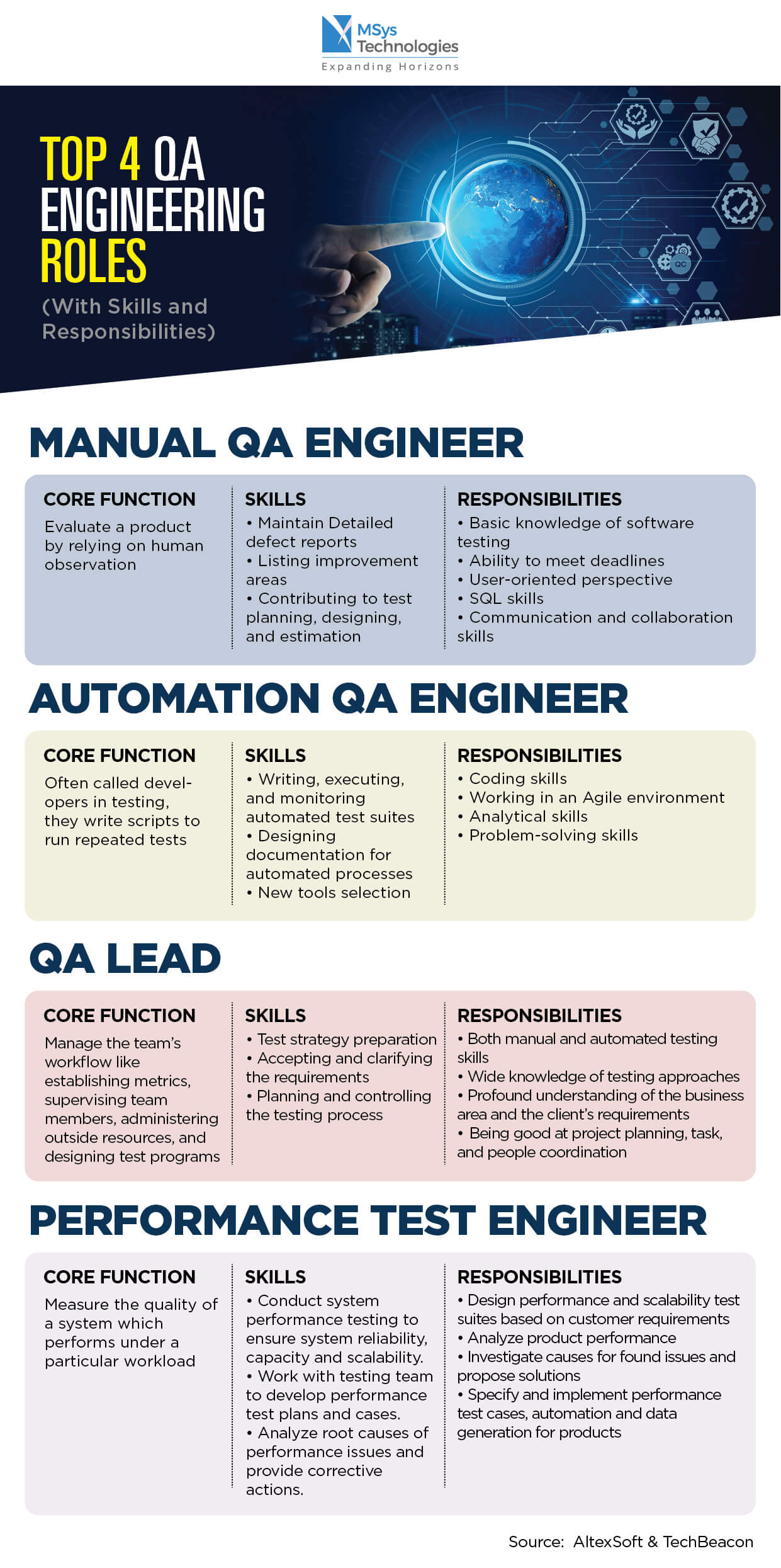 Conclusion
At MSys Technologies, we understand the importance of a QA team that is highly skilled and ahead of the curve. Talk to our QA architects to understand how we can build a team that hires the most competitive talent of technical professionals equipped with essential skills and competencies.
---