Top 6 Tools to Implement Complete Automation in Your QA Process

Automation testing is a Software testing technique to test and compare the actual outcome with the expected outcome. This can be achieved by writing test scripts or using any automation-testing tool. Test automation is used to automate repetitive tasks and other testing tasks, which are difficult to perform manually.
Automation testing is the unarguably the best way to test and compare the outcome of an application. You can achieve this by writing test scripts or by running codeless automation through a wide range of tools. However, finding the right automation tool for your project is a litmus. Here is a list of top 6 tools that can manage end to end automation in your process.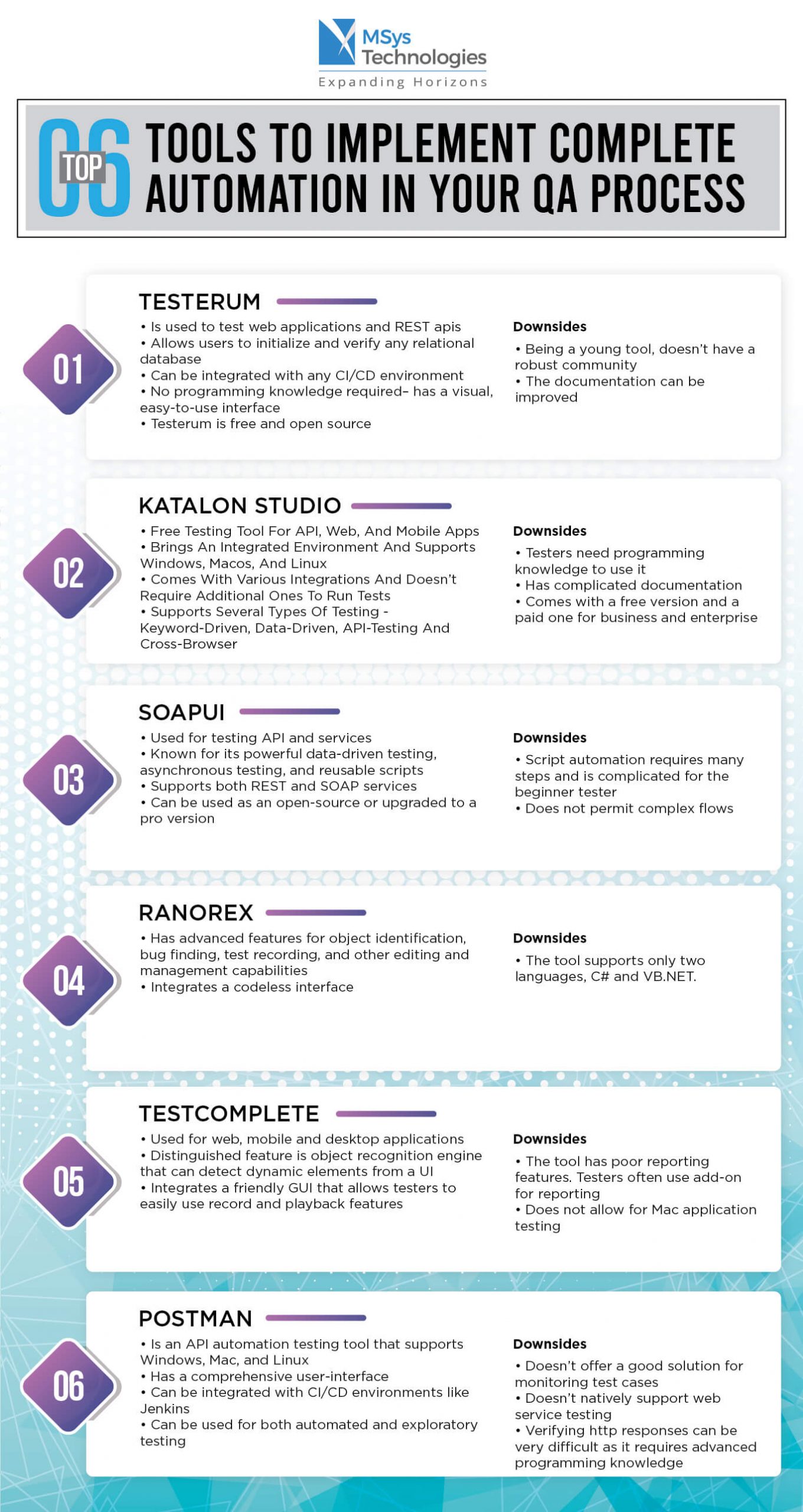 Not sure which of these tools work best for your team? Reach out to us. We can help you with selecting the right tools, strategizing a right QA process, and building a futuristic QA team for you.
---