TOP GIT GUI CLIENTS FOR USERS TO CHOOSE IN 2020

We have different Git GUI clients available for various OS like iOS, Mac, Windows, Linux, and Android. As a result your teams can work seamlessly across via integrating multiple features. It is crucial that the developers understand and clears the Git skill test. However, the very nature of Git, it is difficult for beginners to comprehend the complex commands. Therefore we have numerous other tools available in the market. These tools offer a great alternative to GUI feature of Git CLI.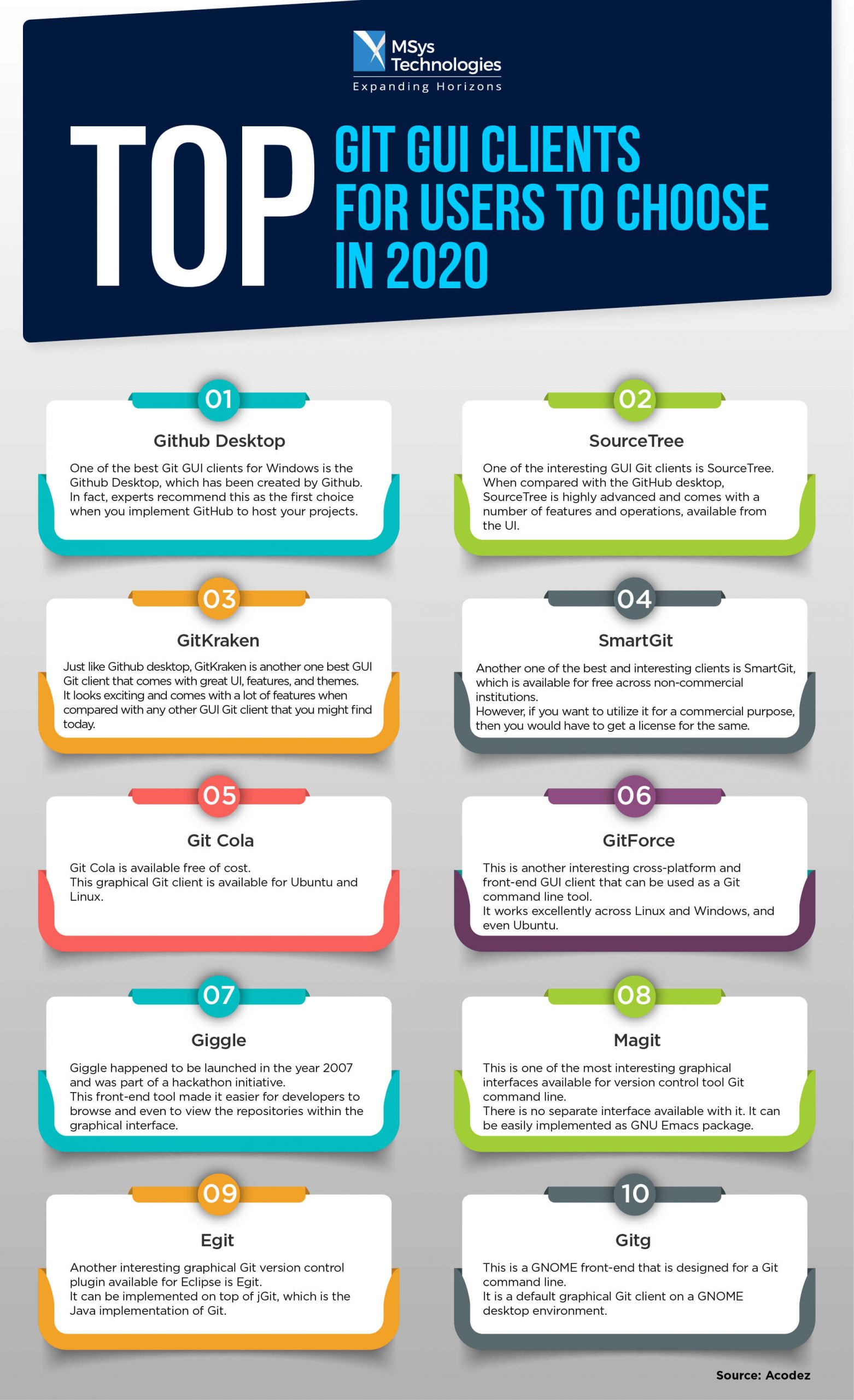 Leverage MSys' GUI Client for Git CLI Expertise!
Selecting and implementing GUI client for Git CLI is complex. Further, comprehending the codes require a robust practice mechanism. MSys Technologies has been helping its numerous clients implement all the leading GUI clients for Git CLI. So contact our Git GUI Architects today and ensure success for your projects.
---