What are the 7 Phases of Test Management?

Test Management Process is a set of activities from the start of the testing to the end of the testing. It gives a discipline to testing. Test process provides the facility to plan and control the testing throughout the project cycle. It helps to track and monitor the testing throughout the project. Provides transparent of testing among stakeholders and maintains the conducted test for future reference.
In this infographic, we discuss the Test Management Process and show you an overview of Test Management Phases.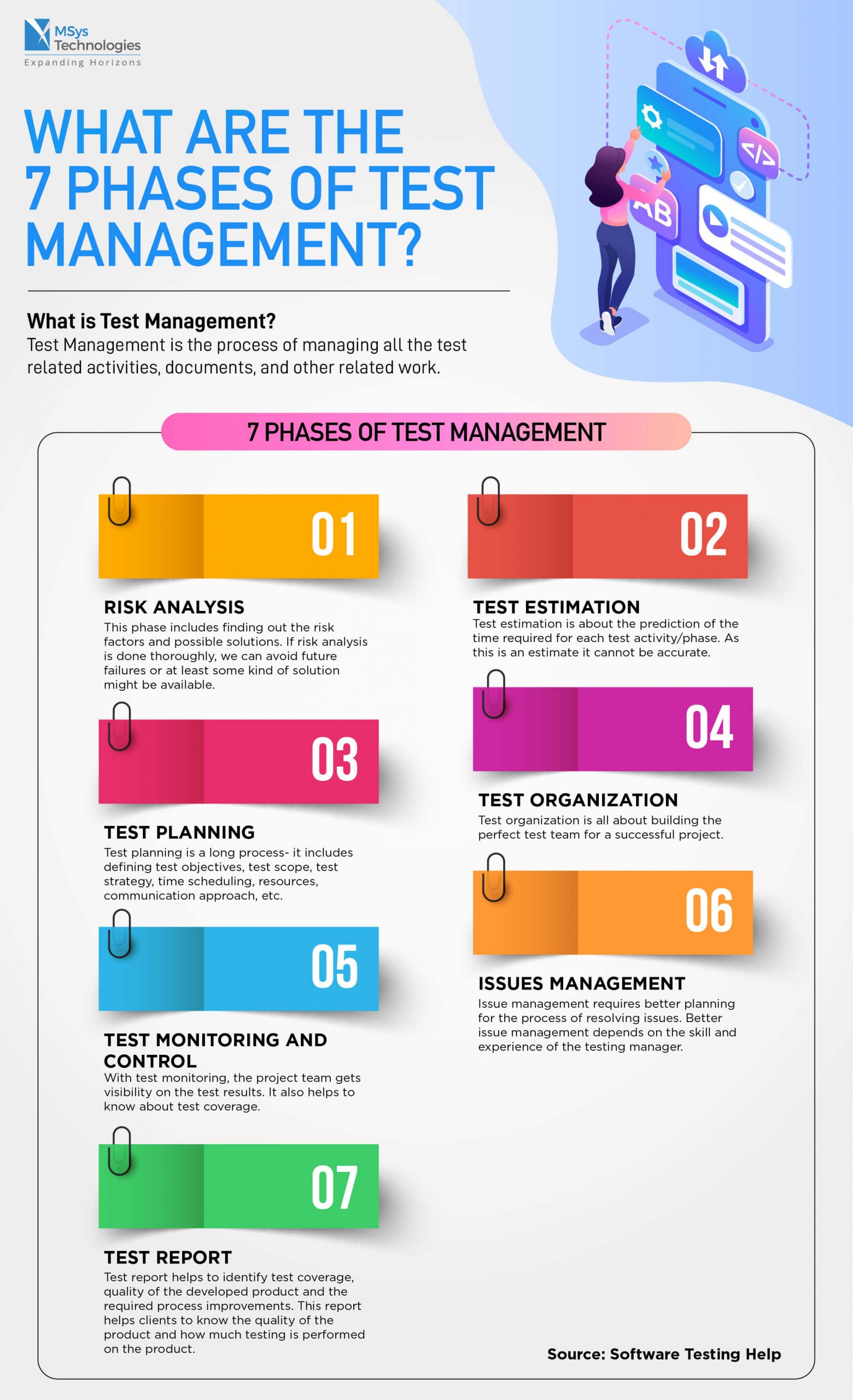 Conclusion
Test Management is not only just a single activity but also consists of a series of activities like Test Planning, Test Estimation, Reporting, etc.
To incorporate and see through an effective Test Management process, you need to ensure your team has the skillsets- or reach out to a seasoned Testing team that can expedite the process for you.
---