5 Awesome Ways to Leverage Dockercon 2019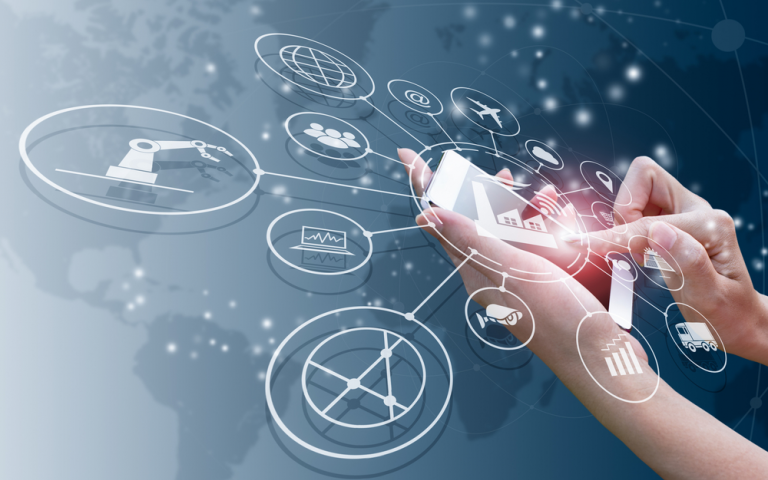 Audio : Listen to This Blog.
DockerCon is one of the most enriching tech conferences you'll ever attend.This is an event where the Docker community comes to learn, belong, and collaborate. You'll find attendees of each stage of Docker- beginner, intermediate and advanced users who are all looking to hone their skills and go home stimulated about the Digital Future.
The theme for this year's DockerCon is aptly titled: "Shape your Digital Future." As we know, Dockers and containers are among the most promising technologies enabling to keep pace with the fast-tracked digital transformation phenomena. In a way, we can use Docker and such technologies to augment and alter the digitization journey. This is what DockerCon is going to be about. Let's delve deeper into what five reasons why we think you should be at DockerCon 2019:
We provide five awesome ways to leverage DockerCon.
1. Explore
The DockerCon event has a unique agenda style. The events are multi-track and are bifurcated to cater to a wide range of audience- developers, operations or IT professionals, architects, and business executives. DockerCon is known to have some of the most hi-tech talks and sessions that deliver real takeaways. You can choose from introductory, deep-dive, or from the ones that are inclusive of the entire cloud ecosystem. The official site lets you design your track agenda and schedule, to ensure you make the best of your visit. For all the lady techies out there, the Women@ DockerCon Summit is unmissable. It is a half day summit with brilliant speakers designed for women in technology to connect, discuss and engage.
2. Learn
DockerCon is very serious about educating its attendees. That being said, the event does not stop at breakout sessions and talks. You can get practical experience with many opportunities like the hands-on labs, instructor-led workshops, and the paid training sessions. You get to experience various Docker features and its use cases first-hand. These self-paced labs are flexible enough to let you choose to learn at your own speed, whenever time permits from the hectic schedule. DockerCon Workshops are a great way to deepen your knowledge and understanding of the Docker platform and how it can benefit your development or operations workflows. DockerCon also has a wide range of training courses — From Docker Fundamentals to Troubleshooting and Support. You can also avail the paid training workshops that commence prior to the conference, at an extra fee.
3. Network
Another great facet about DockerCon is the event's focus on community and collaboration. It has an air of innovation and inspiration that you can't miss. Your fellow attendees will be interested in loads of interesting tech, and the general vibe of the conference is productive and positive. Networking with your peers here will guarantee you a lifetime of learning in the form of practical advice, real-time applications to your projects, and enhancing your career and technical skills. In addition to the technology buzz at DockerCon, the soul of this event is the lively bunch of people getting together to solve problems in ingenious ways.
If you're flying solo, or ever otherwise, the Hallway Track (#HallwayTrack) is your best bet to network. Hallway Track is an attendee collaborative meeting tool designed to facilitate one-on-one and group conversations about topics you choose. You can browse through the online agenda and book your hallways sessions in an effectual way, so you get tangible results and make the most of your time spent networking. Some of our Docker enthusiasts from MSys will be at DockerCon as well; you can reach out to them here to exchange notes on how we can help you to manage your containers.
4. DockerCon Party (and Swag)
DockerCon Parties are something that every DockerCon pilgrim looks forward to attend. Past attendees will attest that. After all the hard work and energy that you invest in attending those sessions, you can let your hair down for this one. These parties are a great icebreaker for attendees, and you can surely catch on some friendly banter with some of the leading names in Docker!
DockerCon gives out really cool and the nerdiest swag that'll keep you wanting for more. Be sure to pack an extra bag, just for the countless t-shirts, stickers, magnets, legos and more such fabulous swag! 
5. Digital Future
This is the most important reason why you should consider going to DockerCon. The lightweight-ness and compactness of containers, give them the credibility of being the next evolution in the space of infrastructure and workload management, after virtualization. Besides, the IT industry is accelerating at a pace where it's vital to implement innovative technologies. Technology's consumer base has increased manifold in the last decade and it continues to snowball with no signs of slowing down. At this juncture, it is disruptive technologies like Docker, Microservices, DevOps, and Containers that will help us to dock the future of digital transformation successfully.
So there you have it- Five awesome ways to leverage DockerCon 2019! We're sure you're seriously considering filling your registration form anytime now. Feel free to hit us up  (you can even tweet us @MSys_Tech using #MSysatDockerCon) in case you'd like to enjoy some good company at DockerCon 2019. See you soon!