7 Key Learnings from My First Ever Corporate Event (SNIA Storage Developers Conference, India)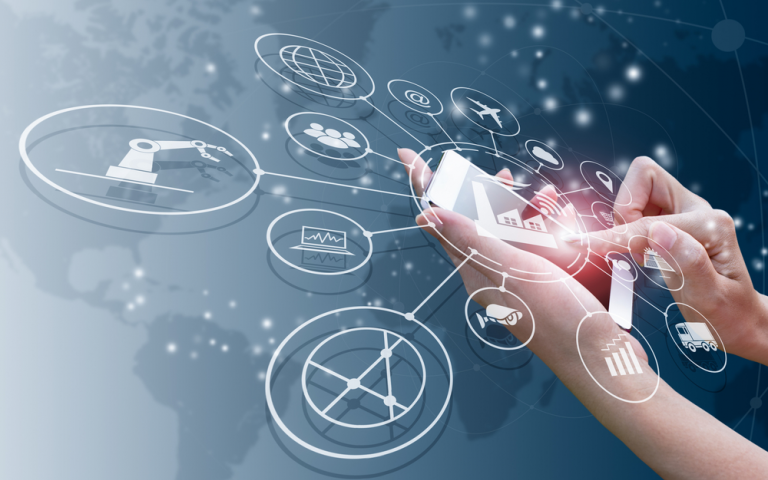 Audio : Listen to This Blog.
Last week my team and I attended the most important SNIA Storage Developer Conference (SDC) in India. Traditionally held in the United States for over a decade, India has been hosting the Storage Networking Industries Association's (SNIA) flagship event for the last four years. SDC is a niche event, catering to core storage technology- physical, virtual, and cloud. This is one of the few that coalesces thought leadership and technical authority voices of the industry. The event, held over two days (23rd and 24th may), was hosted at the illustrious Conrad Hilton in Bengaluru, the Silicon Valley of India.
As a conference novice, I got to learn a lot and I'd like to share my key takeaways from this conference:
1. Early bird gets rich dividends
Punctuality need not be restricted to attending sessions alone. My team and I made it a point to reach at least an hour and a half before the registrations began. This gave us ample time to do a recce of the venue, to acquaint ourselves to the conference halls, and to converse with the few other early birds. Being among the firsts to arrive, we got time on our hands to get our bearings and get comfortable. As part of our event-related activities, we were able to shoot a few videos and get them processed just in time to create persistent, real-time buzz on social networks.
2. Networking is a welcome move
As an ambivert, I had my qualms about meeting people at SDC. Being at this event made me realize just how much there is to gain from business networking. Moreover, people are more than happy to talk to you! SDC was beaming with a house full of attendees with strong, technical background and it was an immense honor to meet and know them. After a brief hesitation, I was finally able to get over my fear and greeted people with nonchalance. Once I let my guard down, I found out the warmth and comradery that existed among my fellow attendees. To my surprise, I was able to add 52 new connections to my LinkedIn network just after two days at SNIA SDC!
3. Ask opinions
Networking is undoubtedly the key to attending an event. In addition to that, make sure you ask them their individual opinions on respective technologies. Asking their opinions gives you diverse perspectives on what's trending. We had precompiled a list of questions to ask the technologists. This set of thoroughly researched questions, helped us delve deeper into individual experiences, knowledge, and understanding. We also developed some impromptu questions, based on their opinions. It was an opportune moment to learn about the technologies that matter, from the front line practitioners themselves.
4. Handpick your sessions
SDC was a two-track event, which meant that we had to sift and choose the sessions, which we could relate more. As with many tech conferences, they invariably run in multi-tracks. It is good foresight to carefully plan your day and choose sessions that are pertinent to your direct line of business, technology, or interest. Some of the speakers whose talks I attended and liked were:
Divyank Shukla (Recommendation Engine for Data Eviction Policy for CSP's)
K Gopinath (Resource Proportional Storage Processing in the Age of Deep Learning)
Anupama BN (Emerging Ethernet Standards and their impact on Storage)
Sharath Thalya Shankarananda (How IoT, Analytics, and ML unfolds in Storage Fabric)
5. Broadcast your learnings
While we enjoyed attending the sessions, our focus was to get as many thought leaders to talk to us so that we could cascade their opinions and takeaways to the storage community. In tune with this focus, we had a candid discussion with the stalwart Paul Talbut, Conference Director, SDC. Paul spoke to us about the dynamicity of the Indian Storage industry. We discussed how the storage development community in India had advanced tremendously over the last couple of years due to the advent and adoption of modern storage technologies like Flash, SSDs, NVMe. We conversed about how SNIA is on track to develop and educate the community about new standards and technologies in storage.
6. Teamwork moves mountains
I was at SNIA as a part of MSys' Marketing Entourage. Along with my teammates, we had planned to take tons of videos, photos, and interviews to create social buzz. Relevancy and real-time are the keywords that any marketer holds dear. What remains unseen is the amount of planning and evaluation that goes into creating real-time buzz. Each morning we religiously followed a drill
Reach early
Go through our task list for the day
Test our equipment- phones, chargers, laptops, internet connection, cameras, mikes, etc.
Connect with our support team in the office
Our support teams was one of the reasons why we could undertake and successfully accomplish this mammoth task. The synchronization needed to get raw footage and to add finesse to it is all that matters in such exercises.
7. Conferences are both – fun and backbreaking
The days at SNIA SDC were undoubtedly the most exhilarating ones of my professional career, but they were not easy. It kept us on our toes all the time, and our minds kept racing from the pre-planning sessions until the day we flew back home (maybe even as I'm writing this post :-P). Such conferences require detailed planning and follow up to ensure you do not get a case of nerves on judgment day. And once you accomplish your goals successively, you can find time to let your hair down.