Beyond COVID-19: Six Things that will be the new normal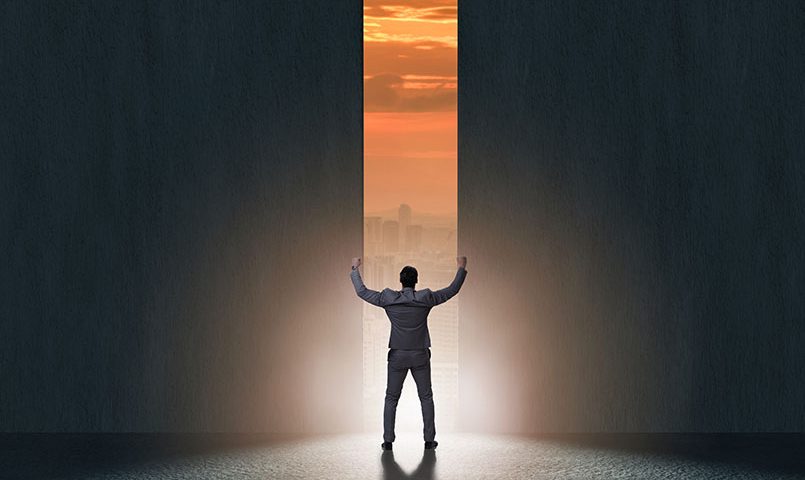 Audio : Listen to This Blog.
Beyond COVID-19: Six Things that will be the new normal
The heroism of Winston Churchill, who steered England through victory in World War 2, is the epitome of resiliency of the human spirit in its darkest hours. Churchill is believed to have once said, "Success is never found. Failure is never fatal. Courage is the only thing," and thus, today, we must emulate his mountain-like courage.
While the World careens towards devastation by the hand of an invisible yet deadly assassin, I seldom allow myself to focus on the deserted street that I can see from my windows at home. The hushed winds brushing against the lonely trees and the chirping of birds at the empty crossroad is more palpable than usual, almost solid. And with these sounds and sights, I feel the brimming of hope – a day when our irrepressible spirits will defy this pestilence, where COVID-19 will be relegated to the annals of history. A post-COVID-19 world is inevitable.
I believe the World that emerges will be a changed one. A revolution is already underway, and by the time we're out and about in the world again, Covid-19 will have become the catalyst defining the new normal. Here are a few possible new beyond corona world norms .
1. Global Institutions as torchbearers for Global Crisis
The World Health Organization (WHO) has been the torchbearer for the effective management of COVID-19 by laying down guidelines to follow – for the public and governments. WHO also convened an international forum to fast-track the development of a vaccine and mobilized funds to bring adequate treatment resources in economically backward countries. In the future, there will be an increasing reliance on global institutions like the United Nations, World Bank, or the IMF to serve as the defender for public welfare and safety, particularly in times of global distress.
2. Free Hugs Movement will Be Shelved
Eschewing hugs will portray care and wellbeing for loved ones. People will maintain minimum physical contact intentionally to keep infections at bay. This will skyrocket the value of the Indian 'Namaste,' which means (Nama – Bow, Te – To You) honoring the human spirit in every individual. It also tends to strikes a perfect balance of positive and negative energy between the right and the left hands.
3. The Reinvention of WFH
You don't know until you try; you don't try until it is necessary. COVID-19 has pushed us into isolation and, therefore, forced most of us to Work From Home (WFH). This pandemic has legitimized remote work, forcing organizations to take it seriously. A stable powerful Internet connection, a laptop with video conferencing, and the various chat applications have ensured smooth work coordination. Sure, there are still kinks to work out, and they're being worked on as we speak. I believe we will witness the creative reinvention of WFH and a much finer balance of work-life balance in the future. It may have negative impact on several real-estate investments but give rise to several new business opportunities for team collaboration.
4. Online Education to Gain Momentum
The pandemic has pushed educational institutions and faculty online to complete the semester as best they can. Teachers and students have stepped up and adopted this this model out of necessity. But it cannot be denied that online classes allow for an individualized educational experience, and is cheaper and more accessible – anywhere and anytime. This semester is expected to redefine the education system in the future.
5. Prevention rather than Firefighting
We are facing the worst global crisis since World War II, combined with the tanking of the economy. Italy and France have the World's best healthcare, but were still woefully unprepared; collapsing within the first few weeks of the onset of the coronavirus. The gaping holes in global crisis management have made the public more critical of their elected officials. In the future, we will see a targeted emphasis on preparation – with increased investment in healthcare research, expanded healthcare footing, and governments paying out of their skins for preemptive measures for global crisis management rather than firefighting.
6. Soaps and Sanitizer will be our Close Friends
Until the Coronavirus outbreak, most people felt lazy about washing hands regularly, while hand sanitizers were more of a fancy thing women had in their purses. This will flip and come hell or high water, personal hygiene will take precedence over anything else.
But today, is the Right Time to Cleanse the Inner Self
As we remain isolated in our homes and slowly hobble back to normal, it's the best time to reflect within ourselves, seek solitude, and cleanse our souls of any burden. Introspection and meditation will serve as the impetus for making the necessary changes and helping us live up to our potential.