4 AI and Analytics trends to watch for in 2020-2021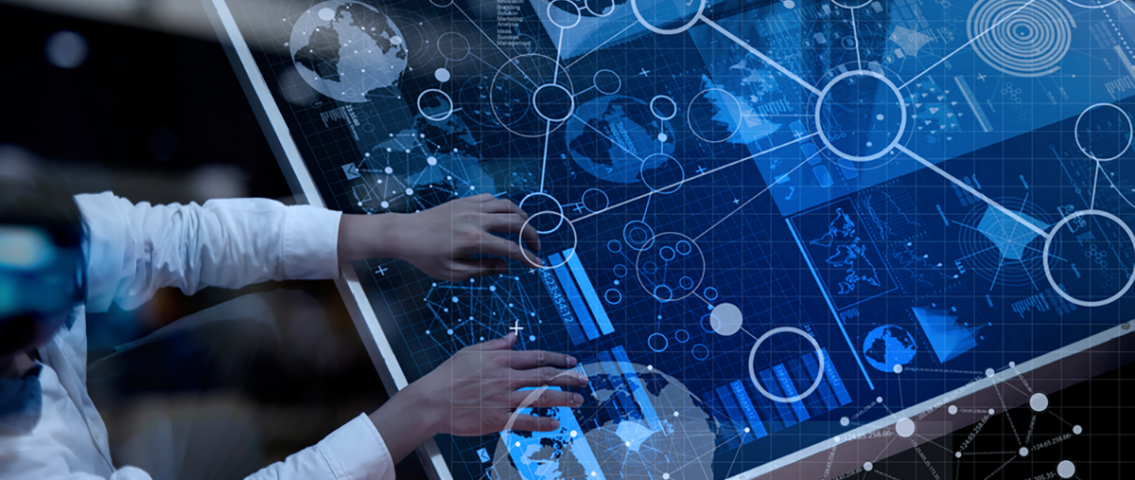 Audio : Listen to This Blog.
Never did we imagine the fictional robotic characters in novellas to become a reality. However, we wished, didn't we?
The theory of 'Bots equal to Brains' is now becoming a possibility. The mesmerizing and reverence Artificial Intelligence (AI) that we as children saw in the famous TV show- The Richie Rich has now become a plausible reality. Maybe, we are not fully prepared to leverage AI/Robotics as part of our daily lives; however, it has already created a buzz, profoundly among the technology companies.
AI has found a strong foothold in the realms of data analytics and data insights. Companies have started to leverage advanced algorithms garnering actionable insights form a vast set of data for smart customer interactions, better engagement rates, and newer revenue streams. Today, Intelligence-driven Machine Learning intrigues most companies in different industries globally; however, not all exploit its true potentials. Combining AI with Analytics can help us drive intelligent automation delivering enriched customer experiences.
Defining AI in Data Analytics
This can be broad. However, to summarize, it means using AI in gathering, sorting, analyzing a large chunk of unstructured data, and generating valuable and actionable insights driving quality leads.
Big players triggering the storm around AI
AI may sound scary or fascinating in the popular imagination; however, some of the global companies have understood its path-breaking impact and invested in it to deliver smart outputs.  Many big guns like IBM, Google, and Facebook are at the forefront, driving the AI bandwagon for better human and machine co-ordination.
Facebook, for instance, implements advanced algorithms triggering automatic photo tagging options and relevant story suggestions (based on user search, likes, comments, etc.).
However, with big players triggering the storm around AI, marketers are slowly realizing the importance of humongous data available online for brand building and acquiring new customers. Hence, we can expect a profound shift towards AI application in Data Analytics in the future.
What's in store for Independent Software Vendors (ISVs) and Enterprise teams
With the use of machine learning algorithms, Independent Software Vendors and Enterprise teams can personalize the product offerings using sentimental analysis, voice recognition, or engagement patterns. The application of AI can automate the tasks while giving a fair idea of their expectations and needs. This could help product teams in bringing out innovative ideas. Product specialists can also differentiate between bots and people, prioritize responses based on customers, and identify competitor strategies concerning customer engagements.
One of the key elements that AI will gain weight among product marketers will be its advantage in real-time response. The changing business dynamics and customer preferences make it crucial to draft responses in real-time and consolidate customer trust. Leveraging AI will ensure that you, as a brand, are ready to meet customer needs without wasting any time. Let us understand a classic example of how real-time intelligent social media analytics can create new opportunities.
Lets read about 4 AI and Analytics trends to watch for in 2020-2021
1.      Conversational UI
Conversational UI is a step ahead from pre-fed and templated chatbots. Here, you actually make a UI that talks to users with human language. It allows users to tell a computer what it needs. Within conversational UI, there is written communication where you would type in a chatbox and voice assistant that facilitate oral communication. We could see more focus on voice assistants in the future. For example, we are already experiencing a significant improvement in the "social" skills of Crotona, Siri, and OK Google.
2.      3D Intelligent Graphs
With the help of data visualization, insights are presented interactively to the users. It helps create logical graphs consisting of key data points. It provides an easy to use dashboard where data can be viewed to reach to the conclusion. It helps quickly grasp the overall pattern, understand the trend, and strike out elements that require attention. Such interactive, 3D graphs are increasingly used by online learning institutes to make learning interactive and fun. You will also see 3D graphs used by data scientists to formulate advanced algorithms.
3.      Text Mining
It is a form of Natural Language Processing that used AI to study phrases or text and detect underlying value. It helps organizations to segregate information from emails, social media posts, product feedbacks, and others. Businesses can leverage text mining to extract keywords, important topic names, or highlight the sentiment – positive, neutral, or negative.
4.      Video and Audio Analytics
This will become a new normal in the coming few years. Video Analytics is computer-supported facial recognition, gesture recognition used to get relevant and sensitive information from video and audios to reduce human efforts and enhance security. You can use it in parking assistance, traffic management, access authorization, among others.
Can AI get CREEPY?
There is a growing concern over breach of privacy by the unethical use of AI. Are the concerns far-fetched? Guess not!
It is a known fact that some companies use advanced algorithms to track your details such as phone numbers, anniversaries, addresses, etc. However, some do not limit to the aforementioned data, foraying into our web-history, traveling details, shopping patterns, etc. Imagine your recent picture on Twitter or Facebook, which has a privacy setting activated used by a company to create your bio. This is undoubtedly creepy!
Data teams should chalk down key parameters to acquire data and share information with the customers. Even if you have access to individual customer information like their current whereabouts, a favorite restaurant, or favorite team, one should refrain from using it while interacting with customers. It is your wisdom to diligently using customer data without intruding on their privacy.
Inference
Clearly, the importance of analytics and the use of AI for adding value to the process of data analysis is going up through 2020. With data operating in silos, most organizations are finding it difficult to manage, govern, and extract value out of their unstructured data. This will make them lose on a competitive edge. Therefore, we would experience a rise of data as a service that will instigate the onboarding of specialized data-oriented skills, finely grained business processes, and data-critical functions.