4 step approach to Winning in the AI World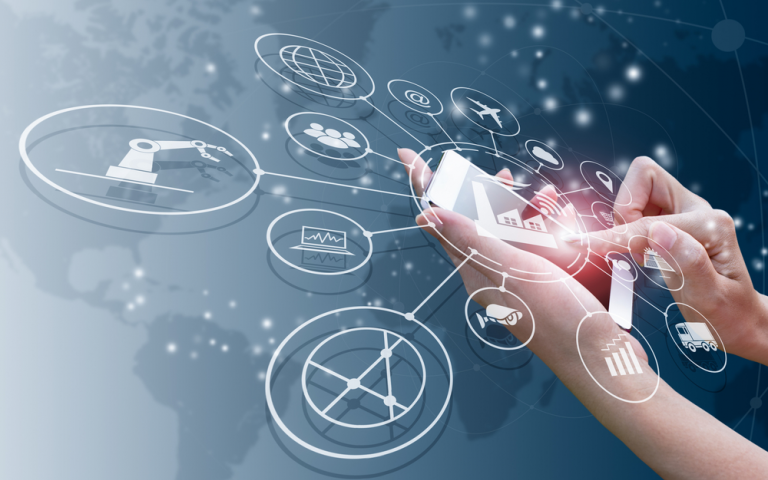 Audio : Listen to This Blog.
For AI the winter is over and the spring has just arrived. At MSys we believe this is the right ripe time to invest in AI and stay ahead of the competition.
The AI practice team at MSys has developed a futuristic sustainable model to help its customers win in these challenging yet exciting times. This would involve a deep collaboration between machines and human. Machines will take up most of the mundane jobs and humans will do what they are best at– 'noble decision making'.
The model includes four key blocks:-
1. INNOVATE:
A lot of our current work will be done by machines and this will create the occasion for human race to evolve and discover new opportunities future. In 1973 when Motorola researcher Martin Cooper invented the handheld mobile phone little did he know that in 2017 Stanford Graduate Andre Esteva and his team would add a new dimension to this device by making it a handheld dermatologist detecting skin cancer.
2. AUTOMATE:
Achieving all the three- cheaper, faster and better quality together was impossible until AI became mainstream . Now by deploying AI driven Intelligent automation we can completely alter the cost structure, create better quality in operations and significantly decrease our timelines to achieve ROI.
3. ELEVATE:
Smart machines are not our competitors but our companions that will increase our productivity and give customers satisfaction. Think of how location enabled mobile maps have elevated our driving experience; AI is something similar. In future, every vertical, from Finance to Healthcare, Manufacturing to Education, all will be enhanced by these new machines. Most of us will choose to work with these elevated humans – one who
is equipped with sophisticated tools powered by AI.
4. INUNDATE:
The new machines will soon help us experience a new wave of increase in productivity not only limited to Finance, Healthcare, Manufacturing, Education or Storage. These new machines will drive the price points, convert luxuries to commodities and bump up sales to unimagined levels. Will your organization seize this as an opportunity or fall victim to it?
Whether you're a large enterprise or just starting up, let us collaborate, partner and innovate. This new mix of AI, models, bots and data — will be the biggest determinant of your future success. This is similar to the previous industrial revolutions, except that this one will be both harsh and massive; one that will steamroll those who wait and watch; and unleash enormous prospects and prosperity for those who adapt, adopt and harness the new machine.