5 Handy Tips for Maximizing Value out of your RSAC Visit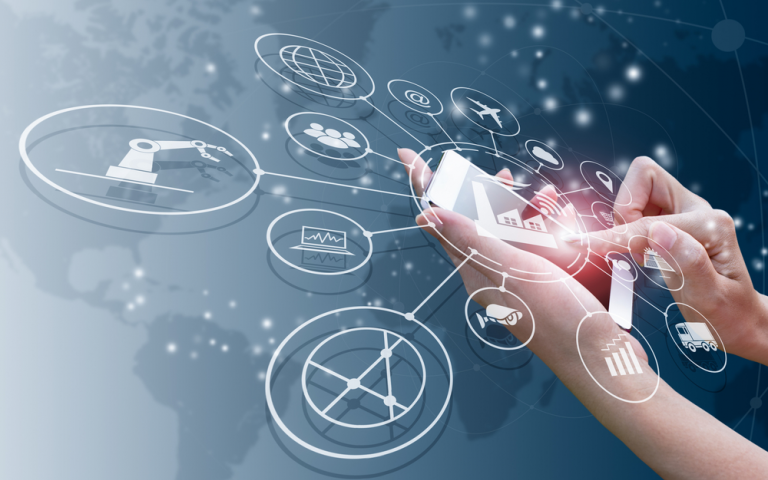 Audio : Listen to This Blog.
The RSA Conference is one of the world's leading information security conferences and expositions. Every year, the RSAC brings top information security experts together to debate critical cybersecurity issues. This year, the RSAC at the Moscone Center promises to be bigger and incisive.
This year the event's theme is 'better.' It aims to address the increasing cyber threats namely hacking, phishing attacks, and social lurking with better tools and technologies.
As an attendee, you'll gain access to a spectacular array of content sessions, along with ample opportunities to engage with the community and vendor partners. You need to sharply chart out a plan that helps you optimize your time at the RSAC 2019.
Here are the five tips for extracting the value out of your RSAC 2019 visit .
Chart Your Objectives
Going into a conference with so many options might make you lose your track without a plan. This doesn't mean you must plan every minute you spend there. Think about five crystal clear objectives that you want to achieve while at RSAC. We can list a few starters for you, and you can deep dive and customize them as per your needs.
List the sessions/ workshops/ keynotes that you need to attend.
Identify people you wish to meet at RSA.
Things you'd want to discuss with the identified people.
Identify non-attendees to meet them locally.
The outcome of your visit
Your personal agenda to be at RSAC
Other than charting business and personal objectives, here are some non-negotiable planning tips:
Gather all of your travel documents, airline confirmation numbers, and flight itinerary and keep it all accessible.
Book your hotel.
Download the mobile app when it becomes available: The app usually goes live two weeks before the event so keep a tab by visiting the official site regularly.
Remember to carry a big stack of business cards.
Create a schedule
Having a schedule and thorough planning is crucial for an event of this magnitude. Spend some time and go through RSA's insanely informative site. Particularly focus on what's where and when of events. The three main halls of the Moscone Center complex are spread across three blocks and 87 acres(!). You may want to carefully choose the sessions that do justice to your time and objectives. Sort by core topics, pass type, the days of the week, and more to narrow your choices.
Despite all this, remember to leave enough room in your schedule for unplanned rendezvous. Remember! The sessions can get packed pretty soon, so you may want to have some backup plan to make up for those.
Network
Conferences are a great opportunity for networking, but they can be an overwhelming experience. It can be nerve-racking to meet so many stalwarts and experienced peers under the same roof. As a representative of your organization, you inadvertently assume the role of a salesperson at the event.  So, having a crisp elevator pitch helps alleviate any qualms you may have about socializing with people for the first time. Other than that, if there are specific attendees, vendors, or speakers, you hope to meet, do your research and prepare in advance. You should read their latest book, blog posts, etc. and search for the latest news on their company.
Use Social Media to Stay Posted
You cannot practically network with everyone at the event, even though you'd really want to. That's where social media can save the day. Using the right hashtags and live tweeting can help you connect with a larger audience that is physically impossible. Not just that, it also lets you stay on top of the latest happenings by keeping an eye out.
Utilize #RSAC2019 #RSAC19 #RSA and other relevant hashtags to stay informed.
You can also come up with your own hashtag in case you want to keep your followers posted about you; for instance, we coined #MSysatRSAC to use while we're there.
Send an email (to existing contacts) or tweet before the event.
Don't wait for until post-event to make social connections. Connect on Twitter and LinkedIn immediately.
Live tweet your thoughts about keynotes, sessions, and take pictures – either at booths or partying after hours.
Post-Conference Follow-Up
This is the crucial part. A small amount of focused effort can earn long-term benefits. It helps give some tangible results after the grueling days you spent connecting face-to-face. A proper follow-up regime can ensure that you ain't lost in the crowd for your fellow attendees. Capture every detail, even the time and place where you met someone, to avoid losing any valuable information. Post that chalk-out a business relationship goal with every attendee you finalize. You obviously cannot invest in all connections equally, right? Categorically identify people based on geolocation and go on to connect with them on the apt platform.
RSA is not all about work. You can let your hair down at many of the after-hours parties lined up at the Moscone Center. Besides, San Francisco is pretty swell this time of the year. You can choose to have your meetings at any of the great places in and around the venue.
While you're at it, you can buzz one of our attendees, and they can accompany you. They surely like a good talk about technology!