4 Things What MSys Technologies will do at KubeCon 2019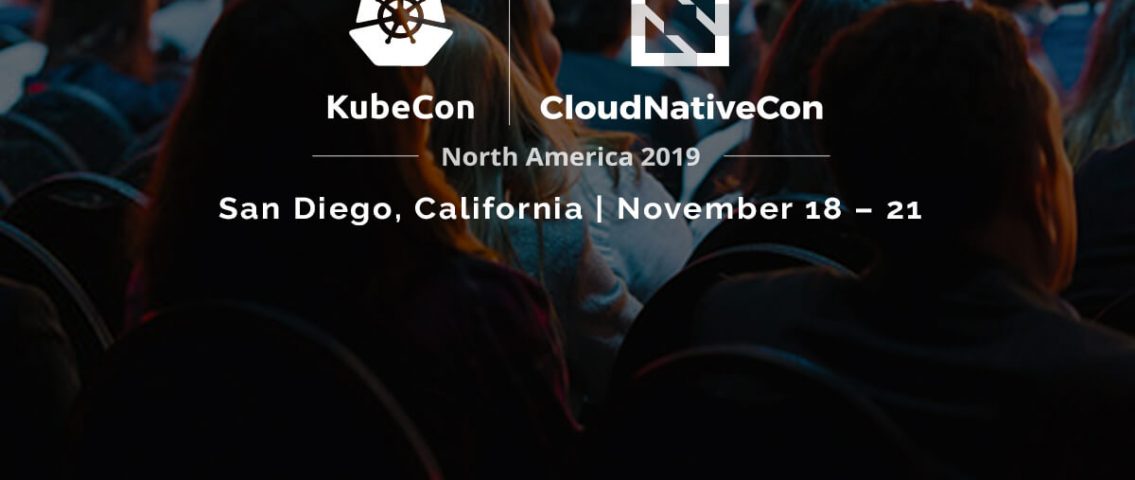 Audio : Listen to This Blog.
The Kubernetes and cloud native communities have grown at a tremendous pace in the last couple of years. The buzz and the general vibe of before and after KubeCon is a testimony to this. As the storage and cloud industry veers towards cloud native technologies, events like Kubernetes are the perfect place to educate, brainstorm, and reflect on the further advancements of cloud native computing.
This blog details the technologies that our cloud-native DNA digs at these events. KubeCon and CloudNativeCon are havens for technocrats, and as an active participant of the Digital Transformation epoch, you should check them out too. We have also enumerated key relevant events that you should attend at KubeCon 2019.
Cloud Native Technologies
1.    Cloud Native Technologies for Enterprises
Today's volatile markets expect high quality applications that are fast and agile. Enterprises need to shorten their time to market in terms of developing agile capabilities that can disarm competition and cater to the market. While critical business drivers for every enterprise may vary, business criteria such as time to market, cost reduction, and easier manageability are usually reckoned important. Containers are emerging as the default for applications across these use cases, and Kubernetes is the right choice to orchestrate these containers. With this in mind, KubeCon is the ideal venue for enterprises where they can learn and network with solution providers to strategize their Cloud Native roadmap.
2.    The Cloud Native Solution to Cloud Security Risks
Data Security is always a key concern for enterprises. The dynamic nature of containers exponentially increases security threats to enterprises. It is therefore important that cloud native-centric security products focus specifically on security needs of the cloud ecosystem. KubeCon 2019 has a host of talks and sessions that focus on the growing need of Kubernetes security, some of them being:
The Devil in the Details: Kubernetes' First Security Assessment – Aaron Small, Google & Jay Beale, InGuardians [Tuesday, November 19 • 10:55am – 11:30am]
Securing Communication Between Meshes and Beyond with SPIFFE Federation – Evan Gilman, Scytale & Oliver Liu, Google [Thursday, November 21 • 2:25pm – 3:00pm]
How Kubernetes Components Communicate Securely in Your Cluster – Maya Kaczorowski, Google [Thursday, November 21 • 11:50am – 12:25pm]
How Yelp Moved Security From the App to the Mesh with Envoy and OPA – Daniel Popescu & Ben Plotnick, Yelp [Thursday, November 21 • 10:55am – 11:30am]
Kuberenetes
3.    Kubernetes: The Door to a Multi-Cloud World
Today's businesses are unfulfilled with applications that adhere strictly to one-track environments. Enterprises profit from applications that are versatile and can move between environments. Kubernetes and containers facilitate enterprises to run applications across environments- on-premise VMs, public cloud or multiple clouds, fostering portability, and agility. Kubernetes and containers have helped many IT leaders bridge on-premise and public cloud environments. The widespread adoption of Kubernetes and containers into the mainstream production environment is driving innovation.
Kubernetes has helped companies turn the idea of multi-cloud into a reality. By being able to run the same container images across multiple cloud platforms, IT teams can maintain control over their IT and security. Despite this, businesses need to assess their cloud prowess time and again, and so require assistance to reevaluate existing strategy and to chart a new one wherever applicable.
If you need to assess your serverless infrastructure or are looking to customize solutions for your business, here are some talks that you should attend:
Serverless Platform for Large Scale Mini-Apps: From Knative to Production – Yitao Dong & Ke Wang, Ant Financial [Wednesday, November 20 • 5:20pm – 5:55pm]
KubeFlow's Serverless Component: 10x Faster, a 1/10 of the Effort – Orit Nissan-Messing, Iguazio
[Tuesday, November 19 • 4:25pm – 5:00pm]
Kubernetes Storage Cheat Sheet for VM Administrators – Manu Batra & Jing Xu, Google [Wednesday, November 20 • 4:25pm – 5:00pm]
Only Slightly Bent: Uber's Kubernetes Migration Journey for Microservices – Yunpeng Liu, Uber [Tuesday, November 19 • 10:55am – 11:30am]
Growth and Design Patterns in the Extensions Ecosystem – Eric Tune, Google [Wednesday, November 20 • 11:50am – 12:25pm]
4.    Application support and community
Kubernetes is one of the agile-est technologies that offer a wide spectrum of workloads that sustain users and use cases. It supports multiple workloads like programming languages and frameworks, enabling stateless, stateful, and data-processing workloads.
Kubernetes' growth, support, and broad adoption justify its popularity among other container solutions. The project has gained a very large active user and developer open source community, as well as the support of global enterprises, IT market leaders, and major cloud providers.
You can connect with some of the best minds in the business by participating in any of the social events at KubeCon USA 2019:
Taco Tuesday Welcome Reception + Sponsor Booth Crawl, sponsored by SAIC [Tuesday, November 19 • 6:40pm – 8:40pm]
Diversity Lunch + Hack – sponsored by Google Cloud [Wednesday, November 20 • 12:30pm – 2:15pm]
All-Attendee Block Party (Name Badge Required to Attend) [Wednesday, November 20 • 6:00pm – 9:00pm]
Meet MSys Technologies' architects [Click here to know how]
These are some reasons why we eagerly look forward to this cloud native event. Are you as excited as us to attend KubeCon 2019? See you soon!