Kubernetes Day India 2019: Overview and Pro Tips for Attendees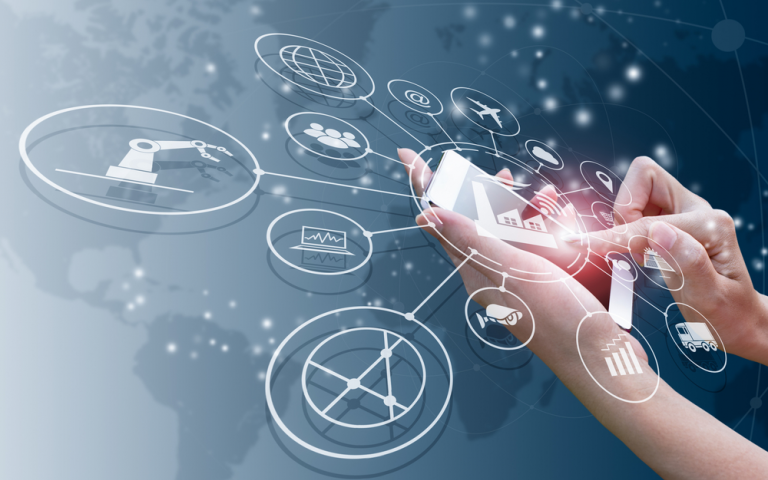 Audio : Listen to This Blog.
Cloud, Container, and Kubernetes: Where it all began
Many companies today are adopting an all-in cloud strategy to tap the agility and speed the cloud offers. Business are resorting to Kubernetes Cloud providers to help adopt a robust cloud strategy. A great strategy helps them to connect to advanced capabilities such as blockchain and AI in real time.
To run applications effectively in the cloud, a cloud-native approach is the best measure. Cloud-native means building and running applications that optimize the cloud computing delivery model. It suggests that the apps live in the public cloud, as opposed to an on-premise datacenter. Containers facilitate this smooth transition from on-premise to cloud by helping developers quickly spin up new, cloud-native workloads.
The Cloud Native Computing Foundation (CNCF) is an open source software foundation dedicated to making cloud native computing universal and sustainable.  Hence, the CNCF aims at promoting container and container orchestration technologies, emphasizing on the use case for Kubernetes.
Kubernetes is an open-source container orchestration platform designed to automate the deployment, scaling, and management of containerized applications. Kubernetes makes it easy to deploy and operate applications based on a microservice architecture.
Going by the trend in the past few years, Kubernetes enjoys unprecedented popularity as the most preferred cloud-native platform. (According to a survey conducted as part of a recent SDxCentral report on container and cloud orchestration, 64 percent of respondents said they were using Kubernetes, 36 percent said they were using Docker Swarm, and 18 percent said they were using Apache Mesos.) This makes Kubernetes the flagship project of CNCF, backed by tech giants like Google, AWS, Microsoft, IBM, Intel, Cisco, and Red Hat.
Kubernetes Day, India
Kubernetes Day India is the first ever CNCF event in India and is being hosted at the Infosys premises in Bengaluru.
Kubernetes Day- a one day, single track event, brings together local and international experts for developers of all levels interested in Kubernetes and related cloud-native technologies. With this event, the CNCF aims at appealing to a large number of developers who might not necessarily travel to KubeCon + CloudNativeCon events in Europe, China, and North America.
Talks range from introductory-level to advanced, given by speakers from
diverse companies driving the technologies; and
the end users deploying them.
The speakers are an eclectic blend of local and international tech experts, some of them being:
Keynote from Liz Rice, Technology Evangelist, Aqua Security @lizrice
Noobernetes 101: Top 10 Questions We Get from New K8s Users – Neependra Khare, CloudYuga Technologies & Karthik Gaekwad, Oracle
First Steps to Becoming a Kubernetes Certified Application Developer – Ben Hall, Katacoda
How to Secure Your Kubernetes Clusters – Cindy Blake, GitLab
Using Kubernetes API Effectively with Golang – Vishal Biyani, Infracloud.io
Making Cloud-native Computing Universal and Sustainable – Dee Kumar, CNCF
Kubernetes for Java Developers – Arun Gupta, Amazon Web Services
Building a PaaS for Robotics with Kubernetes – Dhananajay Sathe, Rapyuta Robotics
How to Contribute to Kubernetes – Nikhita Raghunath, Loodse
How You Can Benefit by Attending Kubernetes Day
There are many reasons why engineers will attend the conference. You can benefit if you're attending for any (or all) of the following reasons:
You're interested in the topic at hand and have questions that can be answered by subject matter experts
You're looking for jobs in the relevant domain, or you wish to enhance your technical skillset
You want to sell services of a similar nature
You are looking to recruit people with the skillsets being discussed
Despite your motives to attend, Kubernetes Day meets all of the above criteria. Your attendance means that you can network with peers from the industry, or learn from experts you've heard of and wish to learn from them in person!
In case You're a Speaker
First of all, congratulations! To be speaking at Kubernetes Day, you have likely beaten great odds and belong to a small percentage of speakers who get this privilege. Here are some tips that can boost your confidence for D day: –
You don't need to be an expert in presentation design – It is challenging to follow busy slides while listening to the speaker, so remember to keep it comprehensible and simple
An engaging story with the right amount of excitement, imagination, and humor keeps the audience focused, try infusing relevant stories in your talk wherever possible.
Practice, practice, and then practice some more; the most exciting speakers practice their presentations, so don't skip it!
Technical glitches can be your nightmare come true- have backup plans to deal with technical snafus
Don't Shy Away from Networking
Networking is not a cakewalk. Kubernetes Day may or may not be your first attendance at a tech conference, but getting yourself to talk to total strangers is never easy. However, it's not that hard either- if you've done a little prep before you attend. You can be sure that every other attendee is as nervous as you and may have similar qualms about interaction, and that's exactly what can work for you. As peers from the same community, you share at least one common interest- get talking about it! Ask them about their experience working on Kubernetes, what piqued their interest in this technology or what they think the future holds for cloud-native. Once you've made a real connection, the next step is to complement it with a virtual connection- connect with them on LinkedIn or Twitter.
Network with MSys at Kubernetes Day
Two of our senior engineers- Sundarlal, Narendra Kumar are attending and would love to meet up and compare notes on their Kubernetes experience. If you want to meet any of them, you can share your details here, and we'll make it happen! Or you can directly tweet us @MSys_Tech with the hashtag #MSysatK8sBLR, and that'll work too.