There is much said about the importance of containers for ensuring application portability and interoperability across different computing environments. However, every technology comes with a certain set of challenges. An individual container, for instance, is handled exceptionally well by its runtime APIs. Then, handling a group of containers on multiple hosts becomes treacherous. And, this where, Kubernetes – a container orchestration tool ensures seamless container management.
Facilitate smooth Scheduling and Load Balancing via Container Orchestration
Kubernetes has progressed remarkably! Supporting stateless applications to deploying complex, data-woven, and mission-critical applications, Kubernetes has evolved. Kubernetes has taken off the weight of distributing containers over multiple compute environments and handling workloads.
"Kubernetes has taken off the weight by enabling a seamless container distribution over multiple compute environment and handling workloads."
Kubernetes through its pods and services help eliminate vendor-lock ins. Kubernetes deployment controllers offer visibility into the application deployment lifecycle, enables stop and start feature, and facilitates version control mechanism. Moreover, Kubernetes through its infrastructure-agnostic built maximizes the efficacy of the cloud-native platform.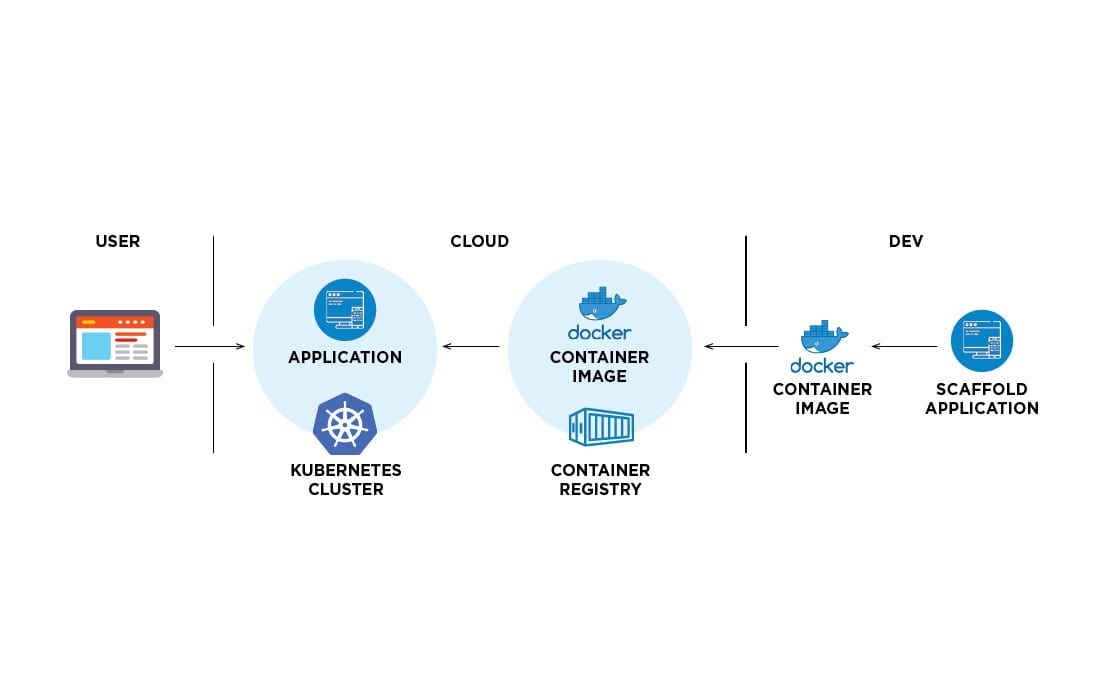 MSys Technologies, a leading Kubernetes Open Stack and Cloud service provider accelerates your adoption of cloud-native platforms. We help ISVs and Enterprises to develop a turn-key Kubernetes platform. Our Kubernetes Architects create a role-based and user-friendly interface with composable clusters with a singular management plane. We help create a serverless Kubernetes that optimizes governance, delivers enterprise-level security, and facilitates continuous integration/continuous delivery experience. We help create the Kubernetes platform, which is multi-tenant with capabilities of rapid provisioning. It also lets you test applications based on Microservices. We also ensure that the Kubernetes platform provisions seamless cluster management through IaaC using third-party tools.
Kubernetes services offered
Kubernetes Consulting
Developing Proof of Concepts (POC). Assessing your organization's TCO, security and compliance, billing, and process management. Identifying the use case and applications for container orchestration. Recommending success criteria.
Kubernetes Customization
Developing customized plugins and APIs for seamless Kubernetes integration within your IT environment.
Kuberentes Implementation
Setting up and configuring Kubernetes in your IT environment. Facilitating Microservices.
Kubernetes Managed Services
Supporting Kubernetes support engine and application containerization. Training for Kubernetes – CI/CD and QA Automation.
Our Customer Speaks
"Orchestrating Kubernetes platform isn't easy. But, thanks to MSys Technologies, things were handled quite comfortably. Their dedication and expertise proved to be a boon to us."
– CTO, a leading Storage ISV.
Accelerate with MSys today!

Work with a top-ranked, Gold and Elite certified Microsoft Cloud Partner

Leverage Teams with a proven record of extensive datacenter migrations

Rapid ROI with 3x faster migrations and up to 43% lower costs

Migrate datacenter to cloud with near-zero downtime, risks or end-user impact
See us in action,
kick-start the project
CTO Network Newsletter
Join 10,000+ Product Leaders for latest technology updates
Talk to Our Engineering Experts