Today, Intelligence-driven Machine Learning intrigues most companies in different industries globally; however, not all exploit its true potentials. Combining AI with Cloud and Analytics can help us drive intelligent automation delivering enriched customer experiences. Be it predictive analytics or understanding consumer behavior; AI is driving companies toward success by enabling intelligent automation. In the coming years, it will become core technology integrated with modern applications and hardware systems.
Companies leverage ML to develop intelligent information from customer behavior, their engagement patterns, response rates, product likings, etc. A right investment in a leading Artificial Intelligence services provider is the key.
"Companies leverage AI to develop intelligent information from customer behavior, their engagement patterns, response rates, product likings, etc."
MSys Technologies' ML services help your organization be nimble, smart, and fast. Our team of expert data scientists empower you to leverage techniques such as natural language processing, machine learning , natural language understanding , entity extraction , crawlers built on specific data set , Summary creators , Cognitive visual services etc. cost-effectively.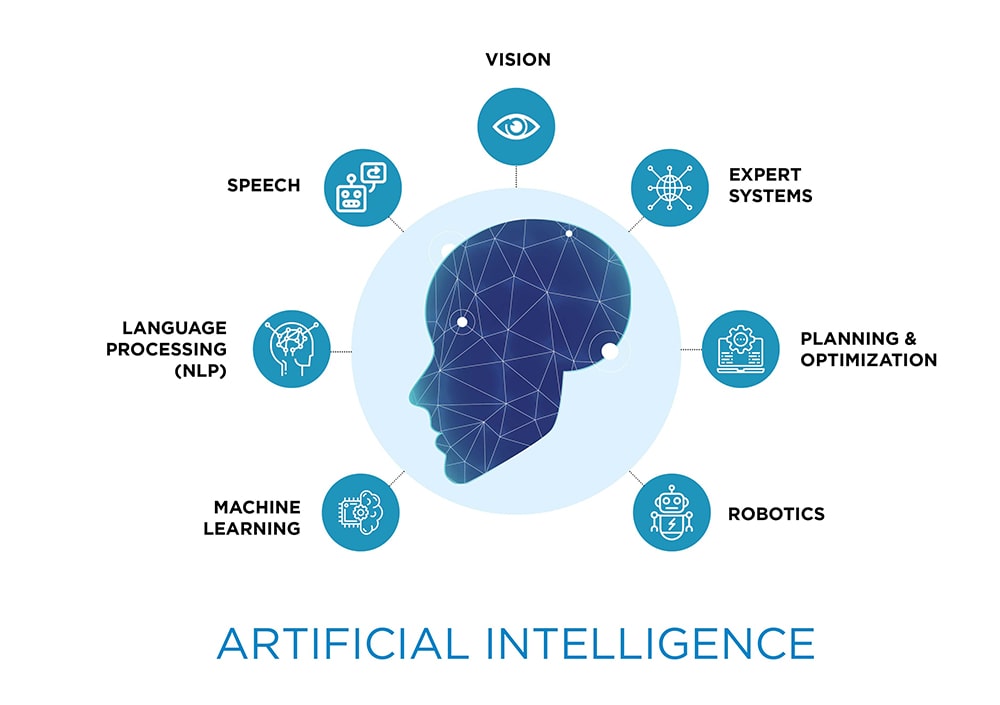 We partner with you to understand your business needs, develop ML blueprint, and implement solutions like Remote Monitoring, Predictive Analytics, Connected Field Services, and Smart Building. Our experts define your business requirements and deliver Machine learning as a Service. This creates an intelligent landscape for improving communication between your products and customers, generating sharp insights and enhancing security that completely transforms your support services. We help platform, and product-based companies integrate their existing applications with the advanced algorithms. It optimizes their products in a Machine-to-Machine environment, delivering cutting-edge enterprise experience. Our data scientists apply deep learning algorithms that unravel critical data insights and overhaul your business sense.
MSys Technologies' Artificial Intelligence services include:
AI Consultation:
Developing Proof of Concept (P.o.C), assessing risk management capabilities, creating a framework for AI opportunities, and AI-centric data center innovation.
Predictive Maintenance:
Implementing AI-powered predictive maintenance solutions to analyze data and understand real-time device environment, identify warnings, create alerts and initiate suitable maintenance requests.
AI Product Configuration:
Leveraging open source and commercial tools to setup configure and deploy AI-based products.
Managed Services:
Enabling post-deployment continual support for your AI products.
MSys area of expertise include:
Machine Learning
Predictive Analysis
Data Mining
Deep Learning
Statistical Modeling
Media Analytics
Person Tracking
Object Identification
Image Tagging
Face Detection
Natural Language Processing
Voice and Speech Recognition
Chatbots
Text Mining
Entity extraction
Document crawlers and knowledge base creators
Our Customer Speaks
" "MSys Technologies' data scientist team were diligent, sincere, and enthusiastic. They quickly understood our requirements and developed smart algorithms for our retail store software product. It ultimately helped us fathom key insights on routine operational tasks. As a result, we were able to automate them and accelerate productivity throughout. It also helped us create real-time alerts and facilitate preventive maintenance."
– CTO of ISV based in the USA.
Accelerate with MSys today!

Work with a top-ranked, Gold and Elite certified Microsoft Cloud Partner

Leverage Teams with a proven record of extensive datacenter migrations

Rapid ROI with 3x faster migrations and up to 43% lower costs

Migrate datacenter to cloud with near-zero downtime, risks or end-user impact
See us in action,
kick-start the project
CTO Network Newsletter
Join 10,000+ Product Leaders for latest technology updates
Talk to Our Engineering Experts