Applied AI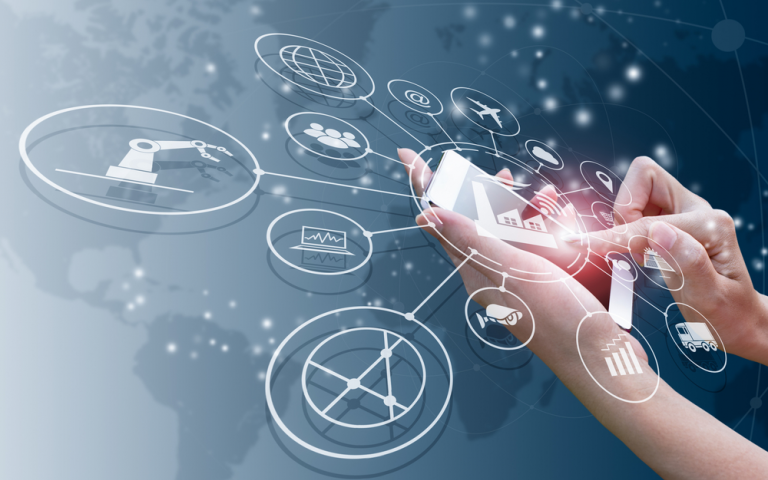 Audio : Listen to This Blog.
Digital data around us is growing exponentially, this has powered the phenomenon of Artificial Intelligence. This phenomenon will augment human capabilities making us more productive, and positively impact our lives.
The AI Ecosystem
A Smart device and all its underlying components, be it the software or the hardware, need multiple specialized players to come together, contribute, and build it.
The AI world is similar, which has varied dimensions of human like intelligence such as social, creative, emotional and judgmental intelligence embedded within it.
At MSys, our applied AI approach brings all these dimensions closer and knit them logically together to define cognitive intelligence. We believe we are part of this ecosystem of AI solutions where we augment our partners by bringing these dimensions of human like intelligence; collaborating using system of intelligence.
Applied Artificial Intelligence
Machines will exhibit intelligence by perceiving and behaving in the human way. They will also provide scale, iterative learning, ingestion of information from vast, varied and variable data troves.
The opportunity is to introduce humanized AI that can simplify business processes, complement human resources and supplement decision making with all possibilities of insights from information. We thus benefit from endless possibilities of building systems that are able to think, act, learn, and perform from every possible interaction.
Identifying Opportunities
Opportunities are endless in AI; this makes decision making a tough job. A well thought mechanism coupled with some well thought gears are important to derive a right action list.
We believe in looking through:-
Value :-  The trending individual technologies that support AI like IBM Watson or Amazon AI or Microsoft Cognitive or Google Deep mind's Alpha Go made great headlines. Can those be applied to your business to serve a broader goal that matches with your company strategy, driving profits?
Business should always ask:-
How can AI improve product outcomes?
Can service quality be made better with AI?
Whether AI can help create new user experience and improve the existing setup,
Can AI bring down cost and uncertainty for critical projects?
Will it be possible to Apply, Scale, Preserve and Enhance human learning and experiences with AI?
Applying Applied AI
Taking AI out of research laboratory and making it part of daily use is all about applying AI. Think big, start small and use agile.
Experience the example below:-
Rule based Digital Assistant
You have 2 meetings tomorrow
9:00 – 11:00
16:00 – 17:00
Digital Assistant – Powered by AI
Today is Thursday, You have a travel planned tonight to New York. You are low on your BP medicines, I have placed an order which will be made available to you at your hotel in NY. Tomorrow your first client meeting is at 9:00 am but your report is not ready yet as inputs are awaited from research team; I have already sent them a reminder. Your next client meeting is at 16:00 hrs. Do you want me to research and prepare on the latest findings in cancer medication before you meet your client?
This example helps us to look at AI as a companion rather than a competitor.
It will enrich families and businesses by simplifying how human and machines work with each other, collaborating among themselves. We strongly believe applied AI will enhance, evolve its own components and devices to work in harmony. This will create a real-world impact at enormous scale.