MSys Technologies 2019 Tech Predictions: Smart Storage, Cloud's Bull Run, Ubiquitous DevOps, and Glass-Box AI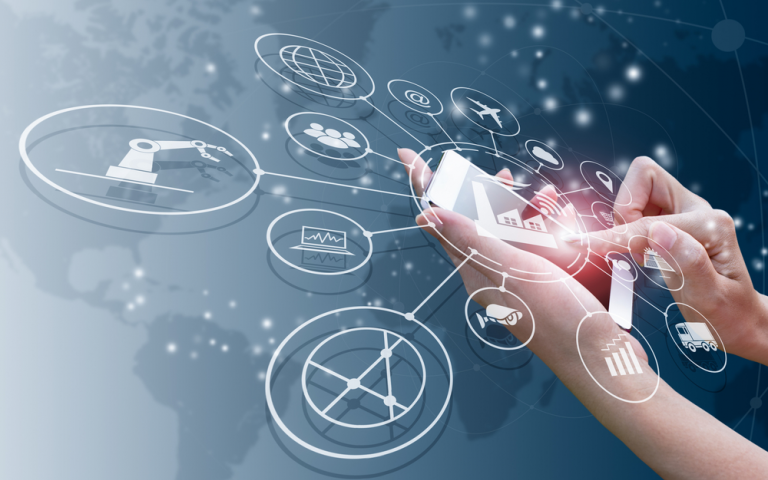 Audio : Listen to This Blog.
2019 brings us to the second-last leg of this decade. From the last few years, IT professionals have been propagating rhetoric. They state that the technology landscape is seeing a revolutionary change.  But, most of the "REVOLUTIONARY" changes, has, over the time lost their gullibility. Thanks to the awe-inspiring technologies like AI, Robotics, and upcoming 5G networks most tech pundits consider this decade to be a game changer in the technology sector.
As we make headway into 2019, the internet is bombarded with numerous tech prophecies. MSys Technologies presents to you the 2019 tech predictions based on our Storage, Cloud, DevOps and digital transformation expertise.

1. Software Defined Storage (SDS)
Definitely, 2019 looks promising for Software Defined Storage. It'll be driven by changes in Autonomous Storage, Object Storage, Self-Managed DRaaS and NVMes. But, SDS will also be required to push the envelope to acclimatize and evolve. Let's understand why so.
1.1 Autonomous Storage to Garner Momentum
Backed by users' demand, we'll witness the growth of self-healing storage in 2019. Here, Artificial Intelligence powered by intelligent algorithms will play a pivotal role. Consequently, companies will strive to ensure uninterrupted application performance, round the clock.
1.2 Self-Managed Disaster Recovery as a Service (DRaaS) will be Prominent
Self-Managed DRaaS reduces human interference and proactively recovers business-critical data. It then duplicates the data in the Cloud. This brings relief during an unforeseen event. Ultimately, it cuts costs. In 2019, this'll strike chords with enterprises, globally, and we'll witness DRaaS gaining prominence.
1.3 The Pendulum will Swing Back to Object Storage as a Service (STaaS)
Object Storage makes a perfect case for cost-effective storage. Its flat structure creates a scale-out architecture and induces Cloud compatibility. It also assigns unique Metadata and ID for each object within storage. This accelerates the data retrieval and recovery process. Thus, in 2019, we expect companies to embrace Object Storage to support their Big data needs.
1.4 NMVes Adoption to Register Traction
In 2019, Software Defined Storage will accelerate the adoption rate of NVMes. It rubs off glitches associated with traditional storage to ensure smooth data migration while adopting NVMes. With SDS, enterprises need not worry about the 'Rip and Replace' hardware procedure. We'll see vendors design storage platforms that append to NVMes protocol. For 2019, NMVes growth will mostly be led by FC-NVME and NVMe-oF.
2. Hyperconverged Infrastructure (HCI)
In 2019, HCI will remain the trump card to create a multi-layer infrastructure with centralized management. We'll see more companies utilize HCI to deploy applications quickly. This'll circle around a policy-based and data-centric architecture.
3. Hybridconverged Infrastructure will Mark its Footprint
Hybridconverged Infrastructure (HCI.2) comes with all the features of its big brother – Hyperconverged Infrastructure (HCI.1). But, one extended functionality makes the latter smarter. Unlike HCI.1, it allows connecting with an external host. This'll help HCI.2 mark its footprint in 2019.
4. Virtualization
In 2019, Virtualization's growth will be centered around Software Defined Data Centers and Containers.
4.1 Containers
Container technology is ace in the hole to deliver promises of multi-cloud – cost efficacy, operational simplicity, and team productivity. Per IDC, 76 percent of users' leverage containers for mission-critical applications.
4.1.1  Persistent Storage will be a Key Concern
In 2019, Containers' users will envision a cloud-ready persistent storage platform with flash arrays. They'll expect their storage service providers to implement synchronous mirroring, CDP – continuous data protection and auto-tiering.
4.1.2 Kubernetes Explosion is Imminent
The upcoming Kubernetes version is rumored to include a pre-defined configuration template. If true, it'll enable an easier Kubernetes deployment and use. This year, we are also expecting a higher number of Kubernetes and containers synchronization. This'll make Kubernetes' security a burgeoning concern. So, in 2019, we should expect stringent security protocols around Kubernetes deployment. It can be multi-step authentication or encryption at the cluster level.
4.1.3 Istio to Ease Kubernetes Deployment Headache
Istio is an open source service mesh. It addresses the Microservices' application deployment challenges like failure recovery, load balancing, rate limiting, A/B testing, and canary testing. In 2019, companies might combine Istio and Kubernetes. This can facilitate a smooth Container orchestration, resulting in an effortless application and data migration.
4.2 Software Defined Data Centers
More companies will embark on their journey to Multi-Cloud and Hybrid-Cloud. They'll expect a seamless migration of existing applications to a heterogeneous Cloud environment. As a result, SDDC will undergo a strategic bent to accommodate the new Cloud requirements.
In 2019, companies will start cobbling DevOps and SDDC. The pursuit of DevOps in SDDC will be to instigate a revamp of COBIT and ITIL practice. Frankly, without wielding DevOps, cloud-based SDDC will remain in a vacuum.
5. DevOps
In 2019, companies will implement a programmatic DevOps approach to accelerate the development and deployment of software products. Per this survey, DevOps enabled 46x code deployment. It also skyrocketed the deploy lead time by 2556x. This year, AI/ML, Automation, and FaaS will orchestrate changes to DevOps.
5.1 DevOps Practice Will Experience a Spur with AI/ML
In 2019, AI/ML centric applications will experience an upsurge. Data science teams will leverage DevOps to unify complex operations across the application lifecycle. They'll also look to automate the workflow pipeline – to rebuild, retest and redeploy, concurrently.
5.2 DevOps will Add Value to Functions as a Service (FaaS)
Functions as a Service aims to achieve serverless architecture. It leads to a hassle-free application development without perturbing companies to handle the monolithic REST server. It is like a panacea moment for developers.
Hitherto, FaaS hasn't achieved a full-fledged status. Although FaaS is inherently scalable, selecting wrong user cases will increase the bills. Thus, in 2019, we'll see companies leveraging DevOps to fathom productive user cases and bring down costs drastically.
5.3 Automation will be the Mainstream in DevOps
Manual DevOps is time-consuming, less efficient, and error-prone. As a result, in 2019, CI/CD automation will become central in the DevOps practice. Consequently, Infrastructure as a Code to be in the driving seat.
6. Cloud's Bull Run to Continue
In 2019, organizations will reimagine the use of Cloud. There will be a new class of 'born-in-cloud' start-ups, that will extract more value by intelligent Cloud operations. This will be centered around Multi-Cloud, Cloud Interoperability, and High Performance Computing. More companies will look to establish a Cloud Center of Excellence (CoE). Per RightScale survey, 57 percent of enterprises already have a Cloud Center of Excellence.
6.1 Companies will Drift from "One-Cloud Approach."
In 2018, companies realized that having a 'One-Cloud Approach' encumbers their competitiveness. In 2019, Cloud leadership teams will bask upon the Hybrid-Cloud Architecture. Hybrid-Cloud will be the new normal within Cloud Computing in 2019.
6.2 Cloud Interoperability will be a Major Concern
In 2019, companies will start addressing the issues of interoperability by standardizing Cloud architecture. The use of the Application Programming Interface (APIs) will also accelerate. APIs will be the key to instill the capability of language neutrality, which augments system portability.
6.3 High Performance Computing (HPC) will Get its Place on Cloud
Industries such as Finance, Deep Learning, Semiconductors or Genomics are facing the brunt of competition. They'll envision to deliver high-end compute-intensive applications with high performance. To entice such industries, Cloud providers will start imparting HPC capabilities in their platform. We'll also witness large scale automation in Cloud.
7. Artificial Intelligence
For 2019 AI/ML will come out of the research and development model to be widely implemented in organizations. Customer engagements, infrastructure optimization, and Glass-Box AI, will be in the forefront.
7.1  AI to Revive Customer Engagements
Businesses (startups or enterprise) will leverage AI/ML to enable a rich end-user experience. Per Adobe, enterprises using AI will more than double in 2019.  Tech and non-tech companies, alike, will strive to offer personalized services leveraging Natural Language Processing. The focus will remain to create a cognitive customer persona to generate tangible business impacts.
7.2 AI for Infrastructure Optimization
In 2019, there will a spur in the development of AI embedded monitoring tools. This'll help companies to create a nimble infrastructure to respond to the changing workload. With such AI-driven machines, they'll aim to cut down the infrastructure latency, infuse robustness in applications, enhance performances, and amplify outputs.
7.3 Glass-Box AI will be crucial in Retail, Finance, and Healthcare
This is where Explainable AI will play its role. Glass-Box AI will create key customers' insights with underlying methods, errors or biases. In this way, retailers don't necessarily follow every suggestion. They can sort out responses that fit rights in that present scenario. The bottom-line will be to avoid customer altercations and bring out fairness in the process.