The Top Mobile Development Trends You Should Know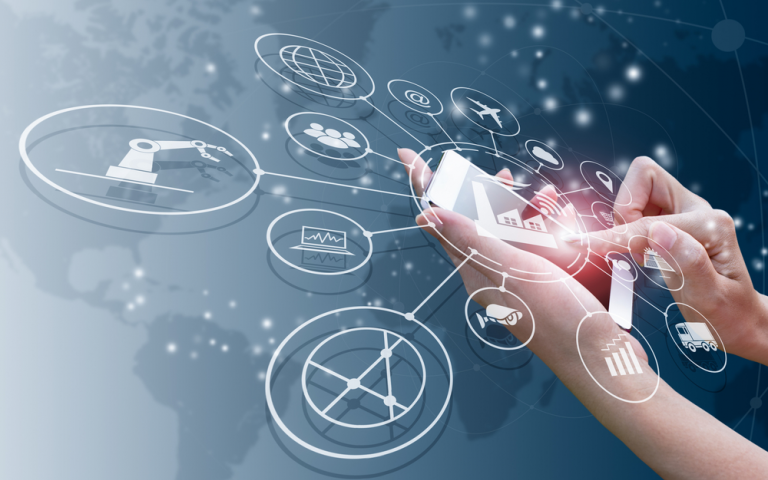 Audio : Listen to This Blog.
Over the years, mobile development saw a lot of changes. The advent of two dominant mobile operating systems—Apple iOS and Android—started intense competition among app developers. This competition gave rise to also a number of trends in mobile development. Let's start by looking at some of the statistics
Apple's App Store for the iPhone and iPad boasts over 1.2 million apps.
Google Play trailed the App Store for a while before surpassing it recently with over 1.4 million apps.
According to Strategy Analytics, in 2014Q2 about 295.2 million smartphones were sold, including Android smartphones and the iPhone.
451 Research found that about 0.9 paid apps are downloaded from Google Play in a month, while about 1.9 (yes, more than double) paid apps are downloaded from the App Store. This can translate to millions of dollars in revenue for mobile app developers.
About 71 percent of global mobile app developers target Android; about 55 percent target iOS; and about 37 percent of developers are keen on HTML5.
Intense competition is the primary reason behind app developers coming up with such advanced mobile apps with such dazzling user interfaces. Also, over the years we witnessed such incredible changes in app development trends. These changes have transmogrified the way the apps are delivered and the way we use them. Let's look at a few of these trends.
1. Develop mobile web apps
These days, it's become a trend to develop HTML5 web apps that transform as mobile apps for each target platform. This way, you can avoid the stringent submission policies of an app store. For instance, Apple is notorious for its App Store rules that make development quite onerous for most people: The Telegraph reported recently of Apple's expulsion of a number of apps. By building an HTML5 web app on your website, you are catering to users from all mobile platforms without any drawback in functionality or looks. This is much better than developing native mobile apps.
2. Improvements in processing power
Look at iPhone 5S that broke new ground in mobile technology with the first 64-bit processor. It was the fastest smartphone at the time of its release. One additional thing that Apple introduced was the new graphics co-processor that crunches data at astounding speeds. Android smartphones are also going to come up with 64-bit architecture. This improvement in processing power and the help of graphics processing units can advance the way the apps are created these days. New apps will have seamless power and functionality, and they will work at less processing power and memory.
3. All the processing power can reside on the cloud
It's a no-brainer how cloud has changed our world. Today, companies rent processing power and storage from a cloud vendor rather than building their own multimillion-dollar infrastructure. The change in trend was quite drastic. Nowadays, millions of companies rely on Amazon, Google, and Microsoft Azure to deliver their apps to customers.
4. SVG and JavaScript for graphics and UI
The time when professional app designers used Adobe Flash technology is long gone. Over the years Flash went on to become famous, then slightly tarnished for its insecurity until it sank to notoriety for bugs and vulnerabilities. On the other hand, during this time, JavaScript and SVG (Scalable Vector Graphics) were gaining popularity. Today these technologies are highly popular for rendering cool graphics and user interface elements that work seamlessly across various devices.
5. Multi-touch
Apple iPhone was the first smartphone to use multi-touch interface, but today, almost all devices have this feature. Apps have soon been modified to use multi-touch UI features, which improve the ease of use much better.
6. Responsiveness across various display sizes
One of the recent news that makes waves is the arrival of Windows 10, the first responsive operating system in the market. Windows 10, they say, will show up on a desktop as well as a mobile device without any compromise in usability. Mobile apps are as responsive as web apps today, and as a developer you would want your app to work on a four-inch iPhone screen as well as a seven-inch tablet screen seamlessly. Since some mobile OSes such as Android work on devices of all sizes, even desktops, rather than creating separate UI for desktops and mobile devices, developers can have one responsive design that scales appropriately on all types of devices.
7. Internet of Things and connected devices
Internet of Things (IOT) is slowly becoming the technology of tomorrow. With this, our devices will become more connected and intelligent. Smartphone apps to remotely control each appliance in your home will become a reality in the coming days. Imagine being able to cook your dinner on a connected smart oven using your smartphone before you leave the office! Won't that be awesome?
Conclusion
Mobile development trends are constantly changing. Success lies in early adoption of the most efficient tools and technologies. As a developer, you need to keep yourself updated of the changes in the industry and properly evaluate the expertise of your organization.