Overcoming 5 Key Challenges of Analytics in the Cloud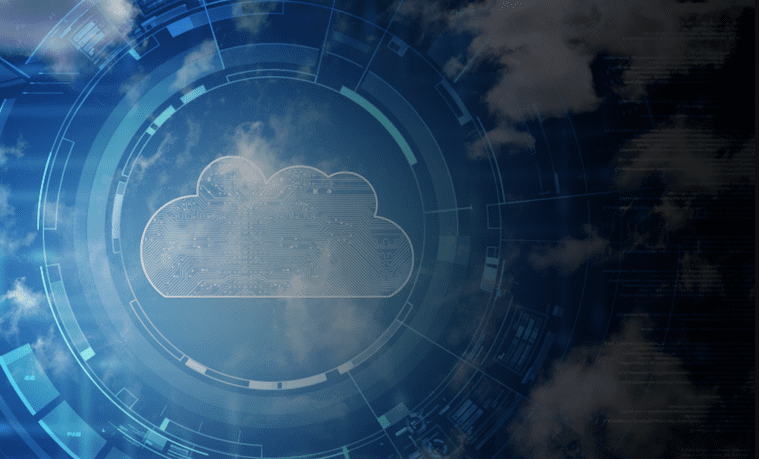 Audio : Listen to This Blog.
In today's world of enterprise IT, managing vast amounts of data is necessary for all digital transformation. According to MarketsandMarkets.com, the global cloud analytics market size is anticipated to expand from 23.2 billion USD in 2020 to 65.4 billion USD by 2025, at a Compound Annual Growth Rate (CAGR) of nearly 23.0% during the forecast period. Several enterprises choose cloud analytics because it makes it simpler for them to manage and process large volumes of data from various sources. It presents real-time information while offering superior security. Hence, it isn't a surprise that almost 90% of the industry say that data analytics must be moved to the cloud faster.
However, analytics in the cloud demands diverse architectures, skills, approaches, and economics compared to executing batch analysis in-house and in a traditional way. And with all these changes, there are bound to be obstacles to overcome. Here are a few of the challenges we might face and ways to address them as we move towards performing data analytics in the cloud.

1. Losing Control and the Fear of Unknown
Before the cloud came into prominence, the usual roles of IT leaders and the CIO have been to safeguard and be a guardian of data assets. The idea of moving the data analytics process to the cloud can be daunting for IT leaders who are usually habituated to having complete control over resources. With all this in mind, the key challenge that any client faces with cloud analytics is organizational inertia or fear of losing control. To resolve this issue, we can work together to vet and get comfortable with the cloud platforms so that we can help derive business value and gain a competitive edge. This requires the adoption of proven and emerging models instead of the need to design or architect the analytics environment from zero.
Initially, enterprises are slow to explore new analytics opportunities due to the rigidity of their current analytics processes, which results in lesser initiatives and incentives to try new opportunities and drive innovation. To overcome this challenge, IT teams can use a cloud-enabled sandbox environment to install a trial-and-error ideation process, making use of the key performance indicators from essential stakeholders and creating a prototype-first analytics environment.
2. Making the Shift
Apart from overcoming the perceived loss of control, we must deal with the actual move to the cloud and make sure that there is no interruption of services. For several IT leaders, the hardest thing is to navigate the path to the cloud. But it does not have to be that way if we opt for suitable solutions or tools. It is recommended to find tools that make it simple to replicate and extract data across several environments. The shift with the right tools can optimize the data analytics and accelerate performance up to almost 240 times.
3. Securing the Data
Irrespective of how much cloud service providers emphasize the safety of their infrastructures, several people will always be worried about the safety of their data in the cloud. This is particularly true with analytics because the insights acquired from analyzing data can be a true competitive differentiator. Also, there is worry about exposing highly sensitive data such as customer information. Security is top-of-mind any time we plan to shift our organization's valuable data out of a private data center. The biggest security concern is regulating access to cloud applications and data. The ease with which anyone can use cloud applications opens up numerous challenges, several of which originates from the fact that people can accidentally create security, privacy, and economic concerns.
To overcome this concern, we need strong governance around the appropriate use of data. This is more urgent in the cloud environment than on-premises as it's easy to copy data and use it in ways that are unauthorized.
4. Acquiring the Right Skills
All thriving IT efforts always come down to having in place the essential skills. Hence, moving analytics to the cloud from on-prem is no exception. Rather than experts to support each part of the technology stack in conventional analytics or BI [business intelligence], the cloud analytics environment demands more 'full stack' thinking.
The technology teams supporting these new-age environments must understand all the offerings on a cloud platform, adopt the standard patterns, and then evolve with the new techniques, tools, and offerings to handle this challenge. Organizations that opt to build their own analytics platform in a cloud environment or depend upon vendor systems must have particular in-house technical expertise, which involves skills to create, manage, and derive analytics from a data lake, and the knowledge of employing cloud-native or third-party artificial intelligence and machine learning capabilities to extract additional insights from the environment.
5. Avoid a Cloud Money Pit
Though making use of cloud services can help us avoid expenses like on-premises storage systems, costs can soon get out of control or come in higher than what is anticipated. When deciding on moving analytics to the cloud, we can often feel pressured to spend a high upfront expense and get locked into a long-term contract that doesn't fit the existing requirements. The key is to look for a provider that doesn't force cloud lock-in. While evaluating cloud platforms, we shouldn't be afraid to shop around for the right solution that can address the current analytics requirements, with the flexibility to scale up as required for our future needs.
While it's simple to get going in the cloud, it's also easy to move an incorrect type of job and leave cloud resources and applications running even after they are no longer required. Two of the most efficient ways to regulate cloud expenses are to take control of the way cloud accounts are created and be entirely transparent about who is consuming cloud resources.
Final Thoughts
The rise of cloud analytics computing is still just beginning. Vendors are struggling with the challenges of architecting their software to accommodate the vision and requirements of a true cloud environment. The good news is that some vendors sell customized cloud analytics tools tailored to our particular needs, like sales or marketing. Also, others sell tools with broader capabilities that can be adapted to various use cases.