What are the Common Misconceptions about Cloud Computing?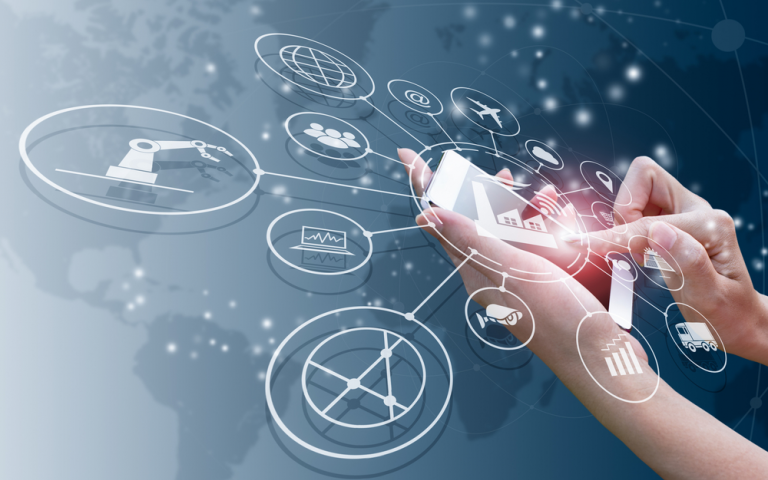 Audio : Listen to This Blog.
Cloud computing has become indispensable to businesses lately.
In the last decade, it had gained unprecedented importance and continues to do with the ever evolving technological advancement. Despite this reality, misconceptions about cloud computing persist. For instance, while 51% companies have cheerfully migrated or taken up the cloud computing model, many are still apprehensive about it. Undeniably, every business, small or big, private or public, is utilizing the cloud technology at some level. What is interesting to note is that while enterprises have been liberal with their cloud computing budgets (IDC recently reported that enterprises have increased their cloud by 19% in the last one year!), the other business models are proving to be a skeptical lot.
These apprehensions are not entirely unfounded, though. Instances like cloud hacks, server failures, practicality of the usage, and ambiguity about pricing often lead decision makers to back out before they have even taken a step forward. With proper research, knowledge and experience, one can begin to dispel most of these "myths".
Cloud-based services today have become so prevalent that, for many organizations, it's impossible to imagine using applications and technology infrastructure components without the cloud. Compared with traditional environments, cloud computing has brought efficiencies that enable companies to reduce capital costs and increase business flexibility. According to experts, the cloud has had a dramatic impact on how web hosts and data centers operate.
Despite convincing case studies and business cases, why are companies reluctant to embrace cloud computing? A study points out that while enterprises are sparing no expenses to adopt the cloud, small business are busy convincing themselves that cloud may not be necessary after all. Most people still believe that cloud computing is reserved for the elite enterprise business. This is completely untrue. The flexible and practical nature of cloud computing is highly suitable to small businesses. As a business that is about to generate a vast amount of data across the internet and wants to cater to its customers in a competitive environment, cloud computing and its consequent services is inevitable. With the experts managing the more complicated side of data management, hosting, recovery and security, business are able to focus on their products and services.
Security is of utmost importance to users today. Perhaps the most rampant misconception about the cloud is that it is not a secure gateway. Most users perceive the cloud to be an open source of data that can be accessed and manipulated by anyone. The truth is that cloud infrastructure can be safer than your local storage devices. Cloud infrastructure providers secure the cloud against security breaches. Employees having access to cloud data are screened for their past experience or criminal background. Cloud providers aren't taking security issues for granted either. Recent developments like the Amazon Inspector, and similar efforts by Microsoft, are a testimony to that.
Security threats in the cloud computing environment is not a myth. However, backing out of cloud computing owing to this threat is a grave mistake, as viable solutions are widely available for tackling this issue.
While cloud users worry about the security on the provider's site, they fail to secure their own devices. Misplacing mobile devices, insecure local host providers can all contribute to a less than secure cloud computing environment. Data loss is more probable by losing hand held devices, USB sticks or other storage devices, as compared to cloud storage. Besides, cloud computing eliminates delays in adopting the latest security patches. Clouds detect and eliminate threats faster, thus giving you uninterrupted security.
Users should remember cloud security is dependent on them too. For instance, it is recommended to have strong verification mechanisms for devices (especially mobile) that are used to access the cloud. The increasing BYOD dictates organizations to maintain tighter access controls to the data being accessed. Reestablishing access control and authorization will highly eliminate the possibility of breach.
Additionally, cloud providers can consider vulnerability testing to maintain a healthy environment. As companies and users alike continue to transition to cloud system resources, more personal data such as bank information, transaction reports, domain services, and even full imaged operating systems are increasingly targeted and vulnerable. This data is susceptible to attackers if continuous monitoring and maintenance is not conserved. This gives rise to the need of vulnerability testing. Testing for vulnerabilities beforehand and at regular intervals can mitigate impending risks and alert cloud providers.
Another common misbelief among nonbelievers is that cloud computing services are expensive. Let's take a look at the cost of traditional computing.
Extensive data generation from multiple touch points decrees businesses to maintain high speed, vast servers for themselves. Such servers are very expensive, yet very limiting. Not to mention the maintenance of infrastructure and IT staff for its upkeep. Email hosts, common UI for organizational data are some of the applications that you will have to invest in. To top it all you have to install some kind of data security or firewall system to safeguard your data.
With cloud computing, you end up saving most of these expenses. Cloud computing means to save your data in the cloud. The backend infrastructure is developed and maintained by your cloud provider. Depending on the flexibility and expertise of your cloud provider, you can easily expand or scale your business without worrying about additional infrastructure expenses. Since you don't have to buy or install anything, you save on your upfront capital expenditure.
Cloud installations use virtualization to diversify the software from the characteristics of physical servers, enabling scalability for customers. Virtualization further enables data backup and recovery during power failures of server downtime. Saving crucial data and making it available at all times would be a heavy expense if organizations were to manage on their own. Besides having the expertise to do it, cloud computing providers follow a very practical pricing approach, namely the pay as you go model. This ensures that you pay only for the services and for the time span that you avail those services. Your cloud provider will also provide data security at nominal charges. Expect dramatic cost saving for your business in such a setup.
This leads us to conclude that unlike popular beliefs, cloud computing is not exactly what people fear it to be. Cloud computing is not the average "risk" involved in running a business. In case skepticism still prevails, consider partnering with companies that provide cloud computing services that will cater to your exact needs. With an effective, reliable and experienced cloud service provider, you will be able to worry less about these things. Such an arrangement can benefit you with reduced costs, ease of use and a secure environment.