List of top 10 Testing Tools and Libraries You Need to Know 2

We recently evaluated the Top 20 Test management tools that every QA team needs to know. Taking it further, we are evaluating top 20 testing Tools and Libraries that are all the rage among the QA community right now. This is a list of testing tools and libraries includes some that will be useful for automated testing, unit testing, and a variety of other testing needs.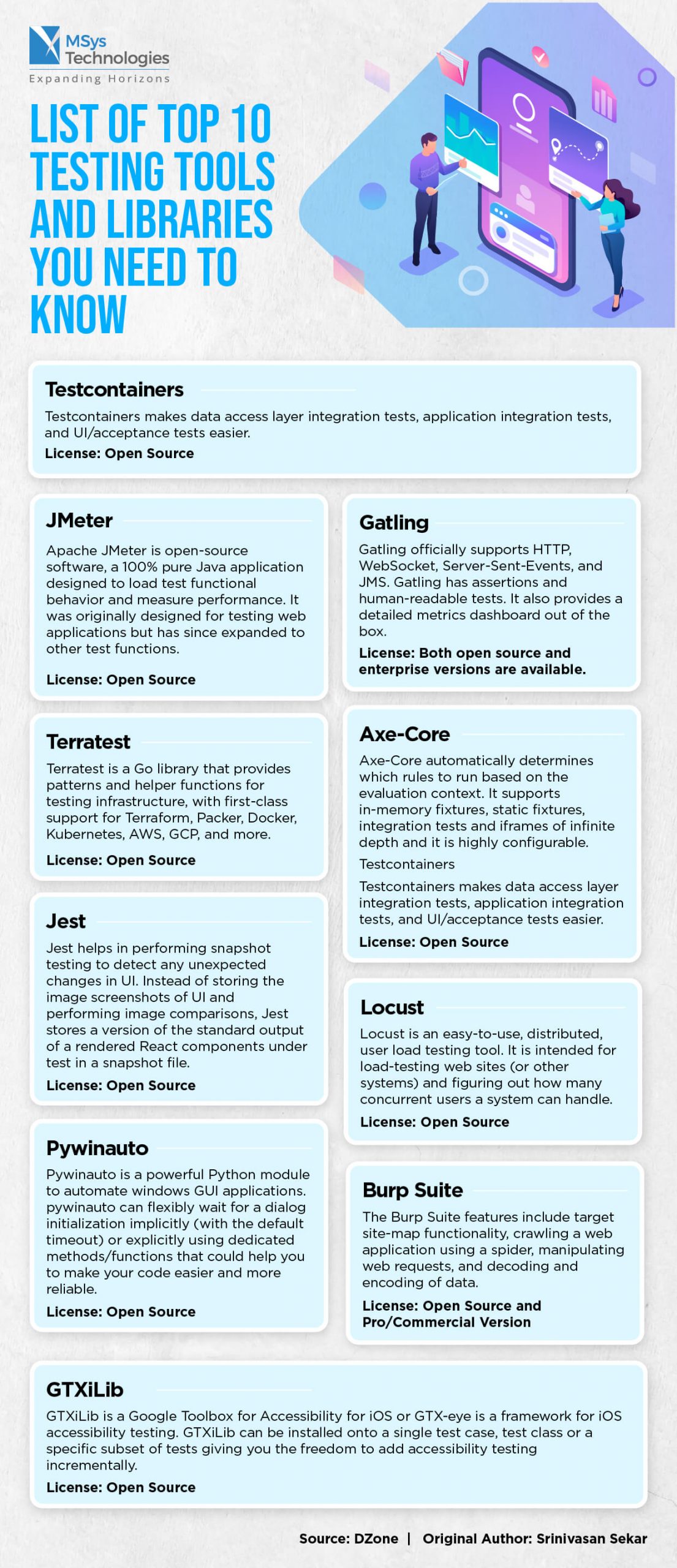 Conclusion
These are also a lot of other amazing testing tools in the world. The choice of automation testing tool depends on various factors, but we hope the above list will surely help you while making the selection. To learn more about testing, testing tools and processes, reach out to our QA architects right now.
---