10 Common Performance Testing Mistakes and How to Avoid Them

Having an app with the perfect look and feel is just half a battle won- what matters most is how your application performs in the hands of users. This can be avoided with Performance Testing in the initial stages of development. Agile organizations are no longer prolonging performance considerations and metrics until the end of the process. There are however, some mistakes that can lead to less-than-reliable results when performance testing. Let's look at some of these: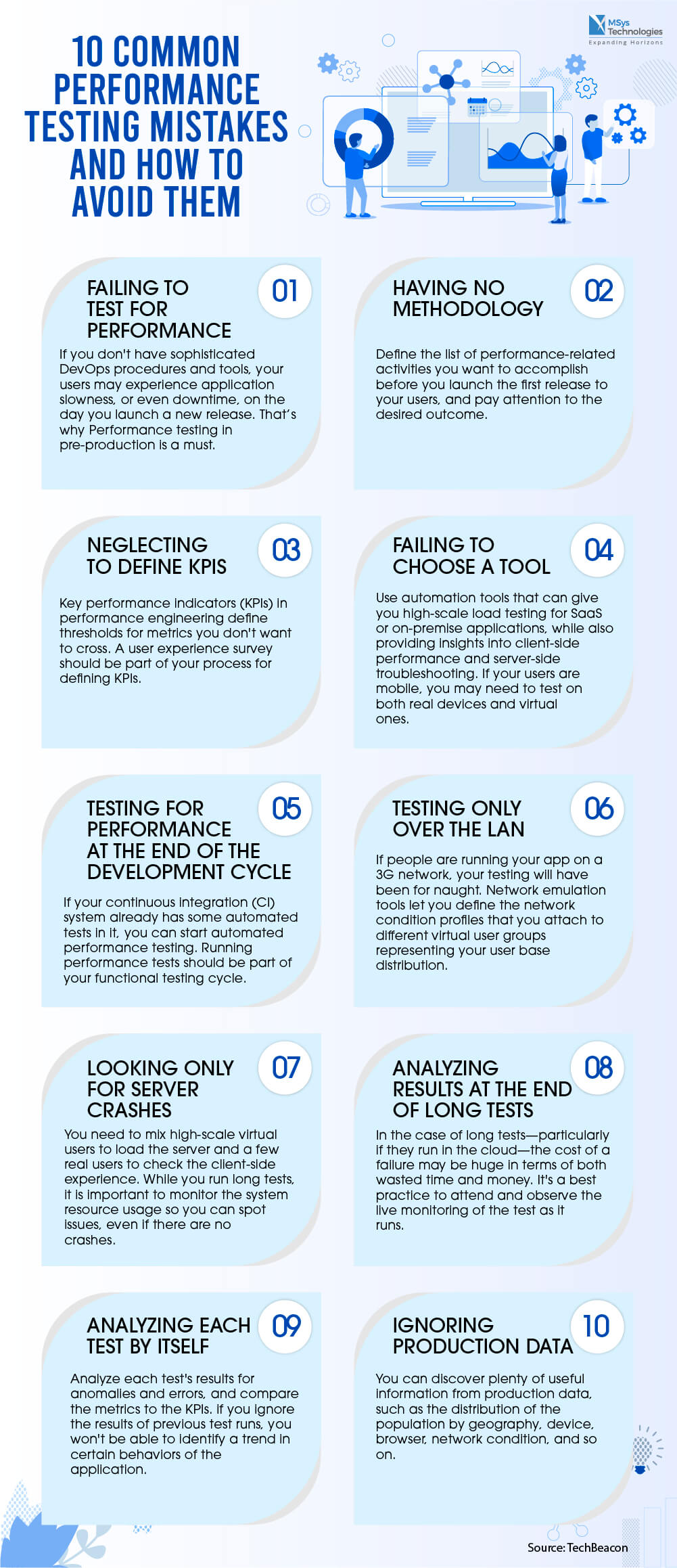 Conclusion
Avoiding these mistakes is not a guarantee that users of your app will have an awesome experience every time they use it. Nevertheless, if you avoid these mistakes, you'll be well positioned to deliver a great user experience. To ensure you don't commit these mistakes, our team can help you with the entire Testing process. Get in touch with us and see how you can make your applications more holistic.
---