6 Common Software Automation Errors and How you can Avoid Them

Testing has a huge impact on the final product. An efficient test coverage encompasses each aspect of the process- even thing that may go unnoticed or neglected. A holistic test process should include setups on latency, speed, usability and security. In order to cover these aspects effectively, organizations need to deploy a holistic team that is technically skilled and strategically sound. Teams need to adopt latest market developments like automation, codeless, and indulge in newer processes. Organizations are increasingly adopting test automation as a means to take over the repetitive, time-sensitive, and resource-sensitive manual operations.
However, there are a couple of errors that test teams can commit that not only reverse the effect sof test automation, but may even severely impact RoI. Let us look at some of these errors and how they can be avoided: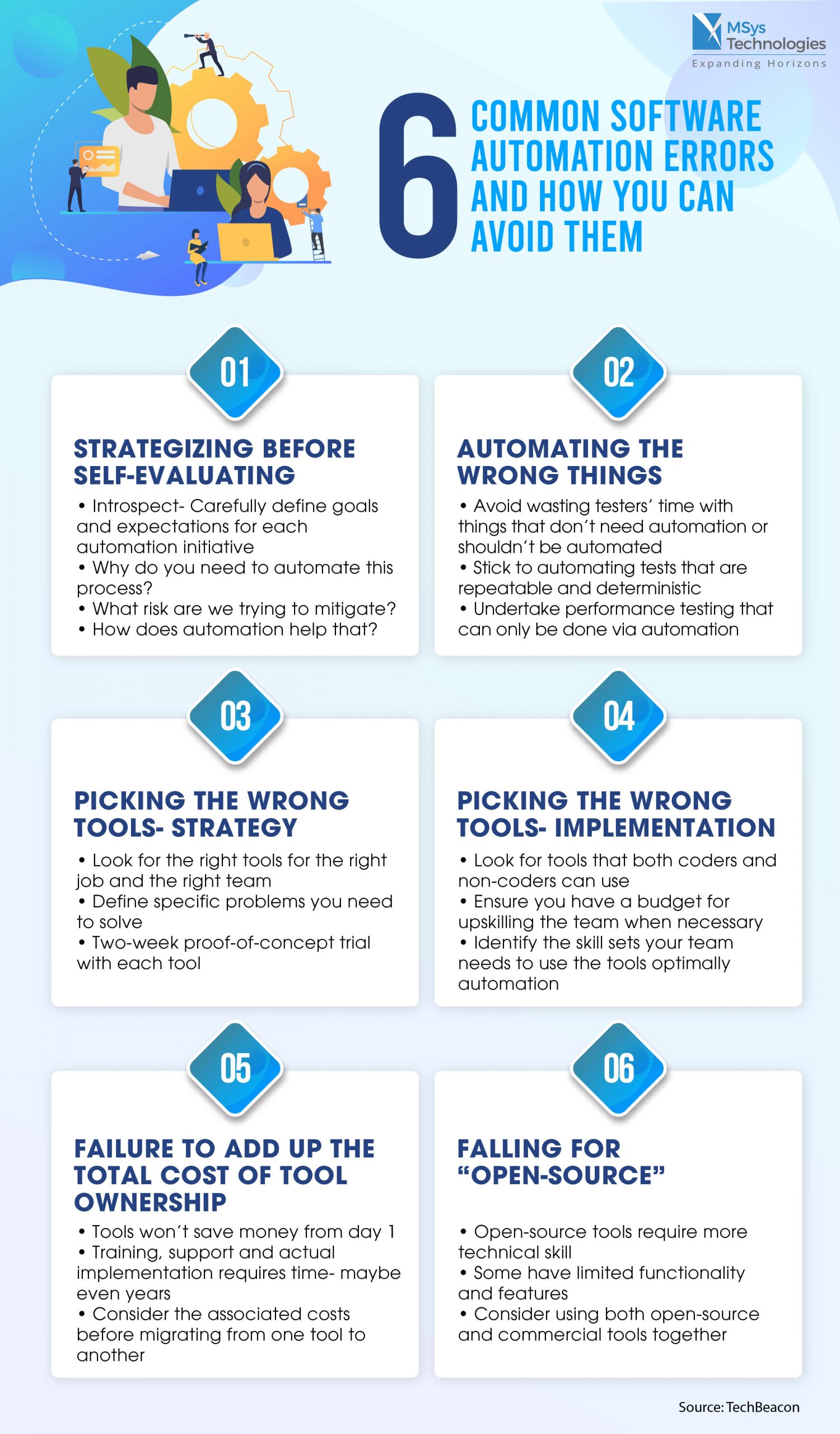 Conclusion
Are you looking to adopt test automation? Or are skeptical about your exiting test automation process? We can help you to assess and evaluate the health of your test teams and help you strategize to make the best of test automation strategies and tools for your team.
---