Agile, DevOps, And Scrum – Debunking 9 Common Myths

We have come a long way in learning and imbibing agile approach within our process and day to day activities at workplace. The practice of Agile, DevOps, and Scrum are extensively use by product development teams across the globe to design and deliver world class software products. However, there are a few misconception regarding these practices which we could change.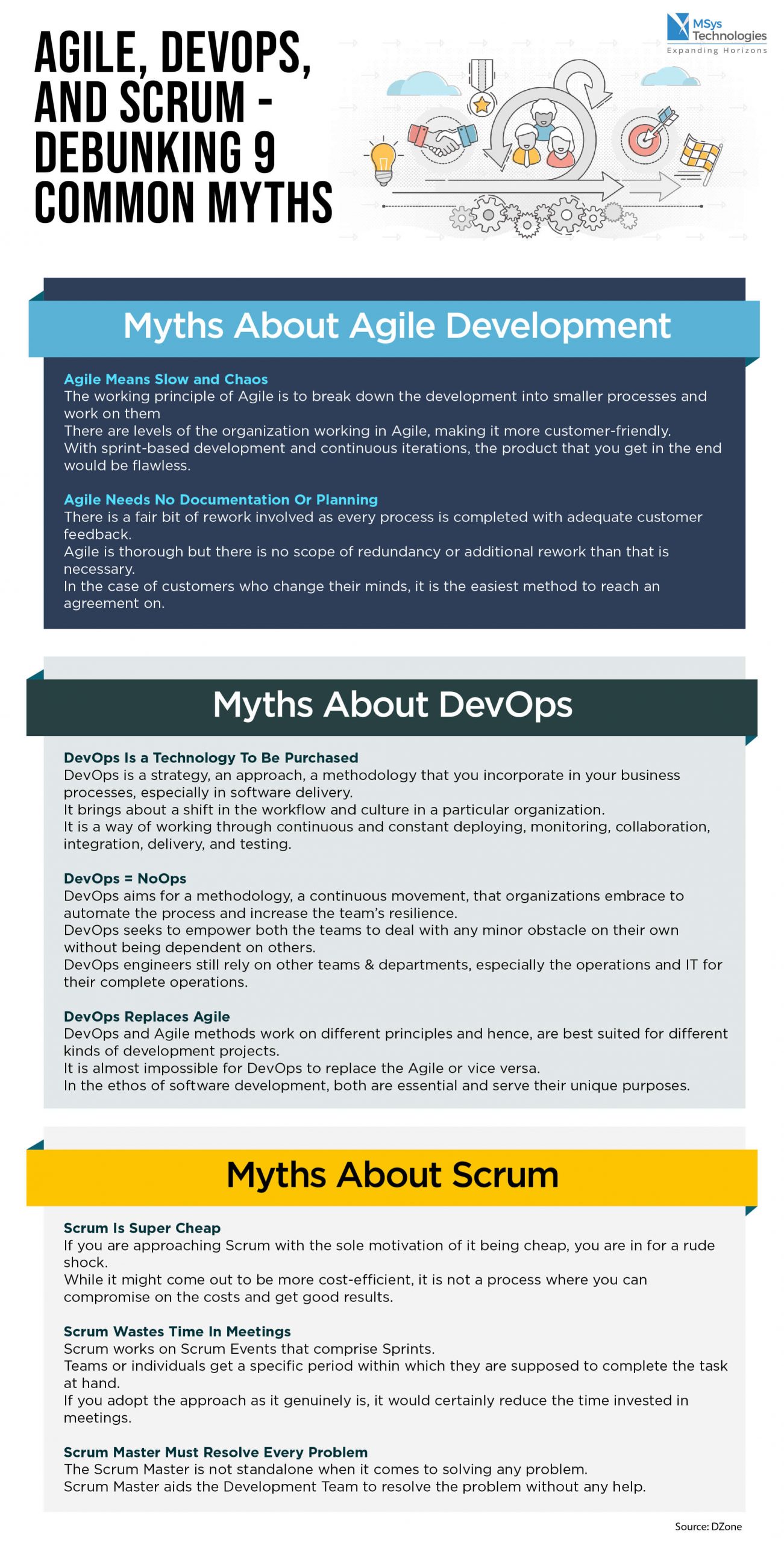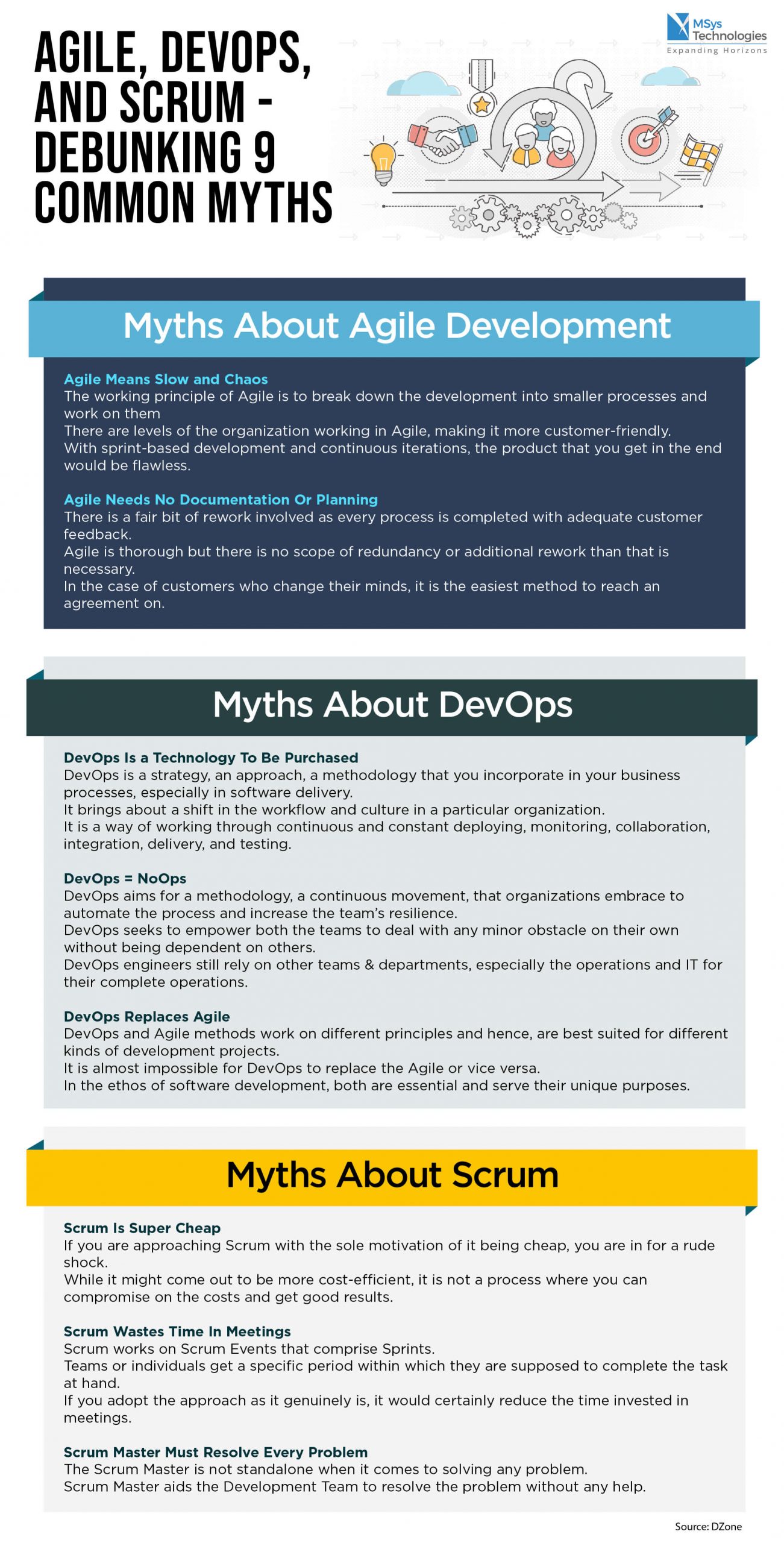 We hope debunking these myths would bring some relief to you and give a clearer perspective. And, if you need any support to effectively implement Agile, DevOps or Scrum, do reach out to our experts.
---