Latest Trends in Java Technology 2020? – Part 2

The key reasons for the soaring popularity of Java technology is that is platform independent, user friendly – easy to use, simple to understand and implement, multiple resources availability and robust security. The trends in Java development will help build applications that are secure and reliable. Some of these trends resonate with the global technology changes – like supporting serverless architecture, , data science and reactive development.
In continuation to part 1 of this series, the part 2 enlightens us about more 10 trends that will have effect on Java development in the year 2020.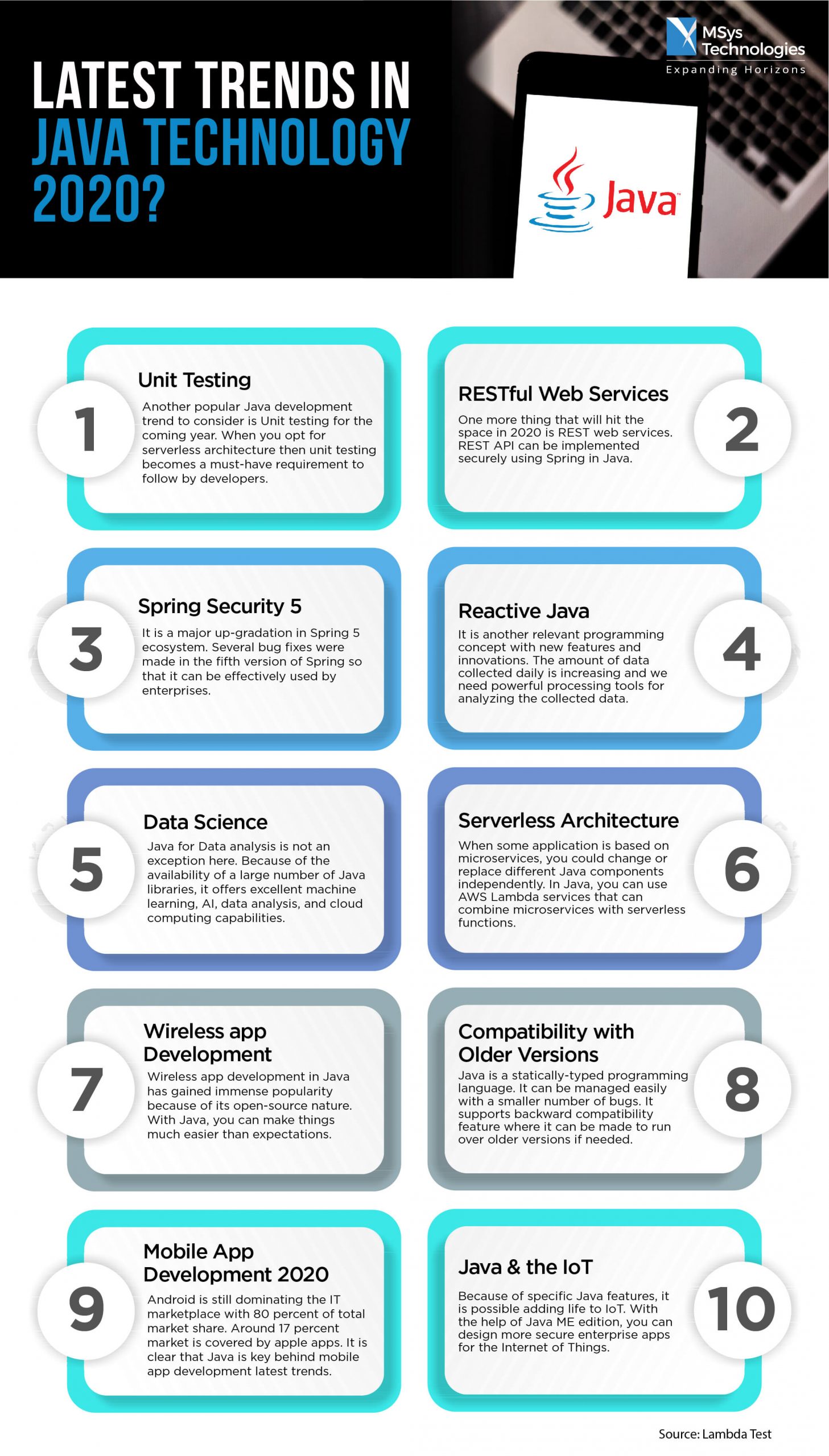 Java development is an essential thing while developing application – irrespective of device, system configuration or your audience segmentation. With rapid rolling out of Java features every year, it can become difficult to be on top of the game. But, it doesn't mean you have to compromise. At MSys, we have a team of Java experts who carry the badge of flawless Java coding. If you have any upcoming project, and/or have difficulties creating solutions for any existing project, do get in touch with our Java Architects.
---